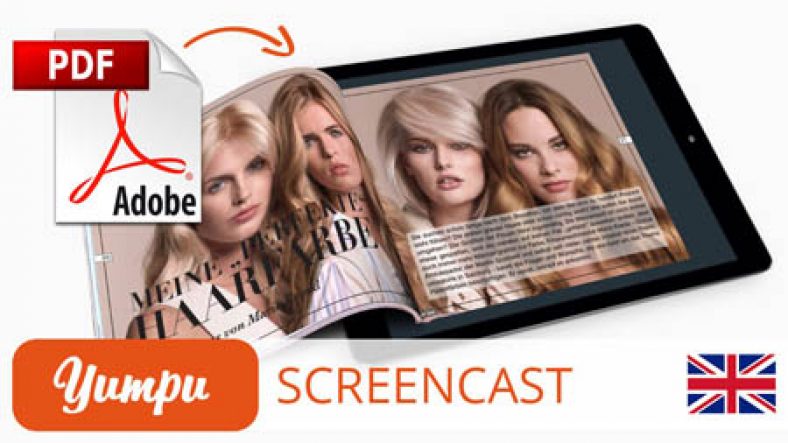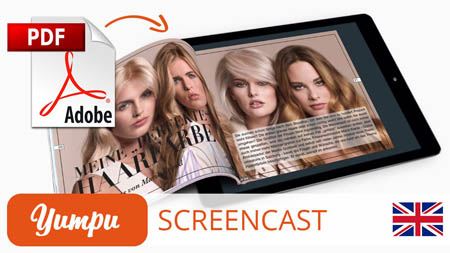 Yumpu Online Flipbook in 9 Easy Steps Guide
---
PROS:
Simple online conversion of PDF to e-Paper with a standard Internet browser
Free online hosting of your e-magazine publications
Statistical readership follow-up of e-Paper magazines
Direct share links by e-mail or on social networks
Embedded website tools for hosting flipbook collateral
User-friendly reading experience
Wholly integrated to all major social networks, magazines will continue wide readership
Embed Audio and Video into publications
Unrivaled support
Link to a shop from the publication
The drag-and-drop ability for inserting media to the interactive magazine
Assured cloud hosting
CONS:
A tiral version is limited to 10 pages publication
High price
The Best Free PDF to HTML5 Flip Book Software
At the outset, you need to ask yourself what is an online flipbook? It is a web-based interactive layout for presenting traditional print documents like magazines, catalogs and brochures on the web and a selection of mobile gadgets. Have you been asking yourself how you could publish and host your online flipbook animations for free?
I was frustrated; because I could not get a solution which solved my problem until I discovered Yumpu. I was encountering the same predicaments whenever I used other sites for online flipbook animations. Most of these websites wanted to charge so expensively just to switch my flipbook animations into an e-paper.
Some were even asking for an extra fee to host it. Other sites were tricky to comprehend or so complicated for the average person. The issue stressed both free and paid websites. I did not understand much about HTML coding and the online flipbook converter, but countless of these websites required a high understanding of these procedures.
I can appreciate that every company out there is attempting to make profits, but I simply could not afford the kind of cash that they charged. I worked tirelessly on some sites switching alternatives and trying to understand how to get a proper display of my online flipbook animations. I used to take down my flipbook animations as soon as I had set them up. It was not worth it. It was a real pain for me attempting to publish my flipbooks. Wait! While on the verge of calling it quits I got a call from a former college buddy who introduced me to this fantastic online flipbook software.
 Is Online Flipbook Software a Great Idea?
The free and simple solution for your online publication
I was besieged with loads of work as I was attempting to attract new customers through numerous web-based channels. Another problem that I underwent was lack of views. I consistently ran into issues with other websites that were hosting flipbooks. They asserted that you could get hundreds to thousands of customer views on a daily basis.
This issue of client views plagued each website I visited, and it was among the most infuriating of all
the troubles I encountered with other flipbook sites. Presently I am contented because I have a professional solution to publish and host my online flipbook animations for free of charge. This flipbook creator is the unsurpassed online flipbook maker free hosting site because it has none of these troubles.
At the start, it is entirely free to register. I registered for the account under one minute. You will observe that there are pay alternatives; however, you do not have to employ these to experience the same Yumpu competence. It is as well a very user-friendly website. It takes a couple of minutes to produce the e-paper for your flipbooks.
The only thing you are needed to do is click the "upload PDF" key, and choose the flipbook from your files. It will take only some few seconds to upload. After uploading, you require giving the flipbook a title. The title is vital since it assists in the creation of search phrases for the magazine. Type the title and press "Okay" to build your online flipbook.
Advantages and technical aspects of using this online flipbook converter
Paid products: In addition to their great free invention, they as well have some paid for subscription plans. For instance, the adFREE package will cost you 14,95 USD and comes with all of the traits of the free online publication but has an extra benefit of full third-party advert free.
Also, the adFREE package can also obtain Google Analytics reports, permitting you to track your users and watch your publications achievement soar. But if the cost is a problem for you, it is recommendable that you consider beginning with the free account – which is also open for life. While you do not get a few features with this plan, you get all the necessary services needed to publish something using their adFREE product. All in all, if you choose to go for the paid alternatives, you can call off your subscription at any moment.
Its simplicity is what makes it a great pick. All you are needed to do is upload your PDF file, and it will be digitally converted. It is a free online flipbook hosting and publishing website that simulates the reading experience of a print publication (catalogs brochures, magazines, catalogs etc.).
And it is as simple as that! One can tweak alternatives if you want; however, it is not indispensable. Then you can click your flipbook, turn over via the pages, print out, and share it out. That is why this flipbook maker is recommended to anyone interested in promoting magazines, PDF files, e-books or flipbooks. It is enjoyable and straightforward. Besides, it supports an assortment of desktop and mobile devices, creates search engine optimization phrases, and it allows embedding on social media sites. It is possible with this software to send an entire catalogue or just a single page through your e-mail. Particularly for Pinterest and Facebook and it is probable to choose any preferred part on a page and share.
Besides, you can flip via publications which have been shared on Facebook. As a worldwide company, the sales and support team has different language speakers such as English, Spanish, French, Portuguese and so forth.
 How Do You Make an Online Flipbook?
Have you ever been interested in making your online Flipbook catalog or Flipbook magazine, but have no clue on how to do it?
The answer is nowadays available to enable you to get your Flipbook on the web with ease in only a few minutes! Let me explain: Everything that you thought regarding flipbook publishing challenges and all its complications can now be forgotten. In the field of flipbook publishing, this software is way
ahead of the pack.
Attracting about 2000 new users each day, and increasing, the reports about the software and its products and services are spreading like wildfire, and the company is extremely popular all over the globe.
The company has a selection of services and products that permit you to take complete control of all publications; they are competent to proffer a wide variety of services. Ranging from the free for small-scale publications, all the way through to complex, functional and efficient specialized publication packages the software has it all. It has the ideal product for everyone.
 Step-by-Step Instructions on How to Create Your First Publication
First, go to the software and create a free account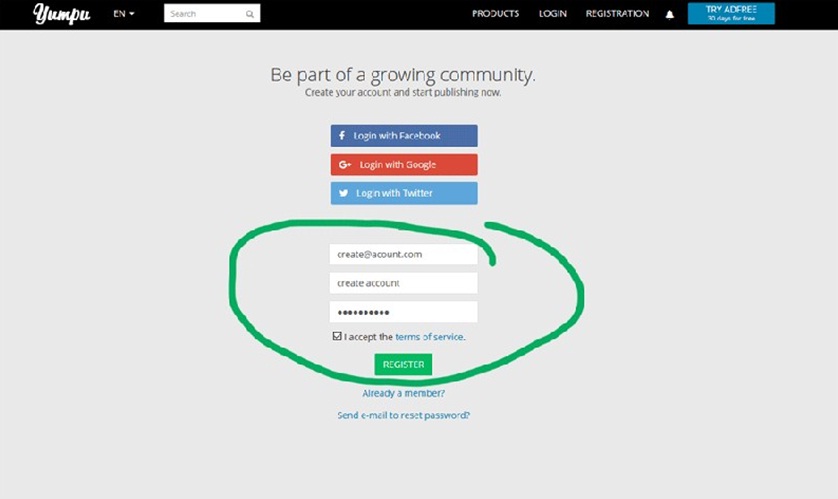 Upload your PDF format document
Wait for about 2 minutes as the conversion is taking place. You can edit the details of the uploaded magazine like description or title. Adding this guarantees better ranks in search engines and it improves the reading experience.
Embed the publication on your site. Just open the magazine and hit the "Embed" button.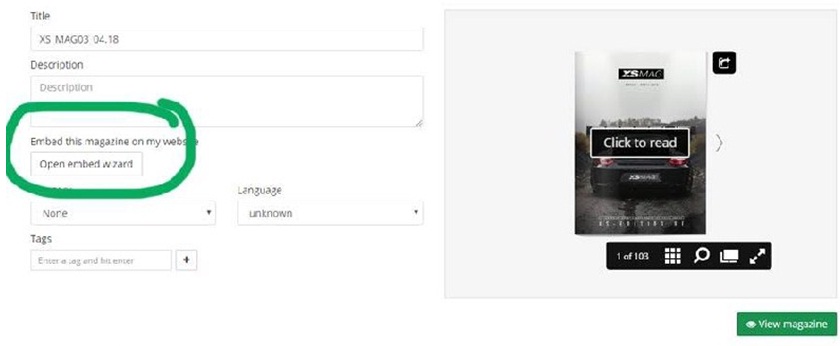 Share it on the social networks your desire. This is a simple task. Open your magazine and
then click on the "Share" Button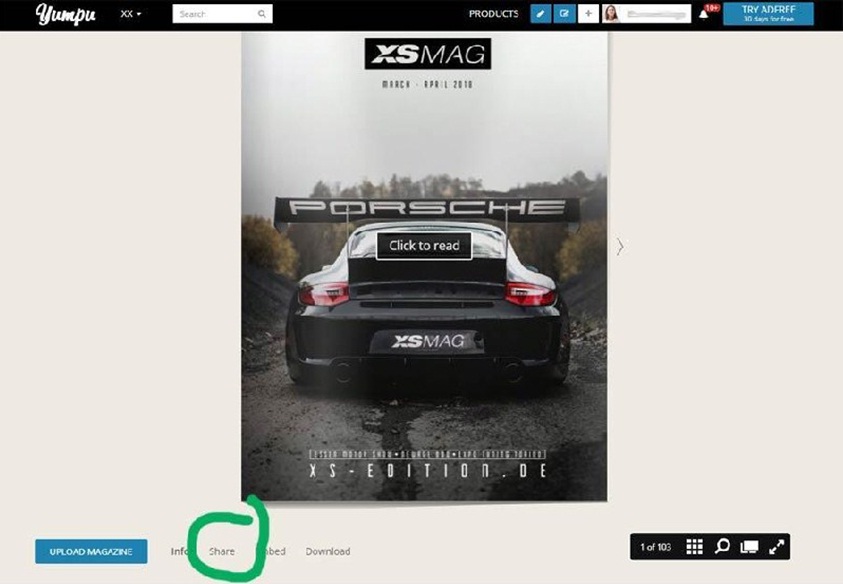 Utilize all the great features of this software.
With a Free plan, you can publish as often you wish. There are no any limits, and your publications will be online as you want.
You can protect your publications with a password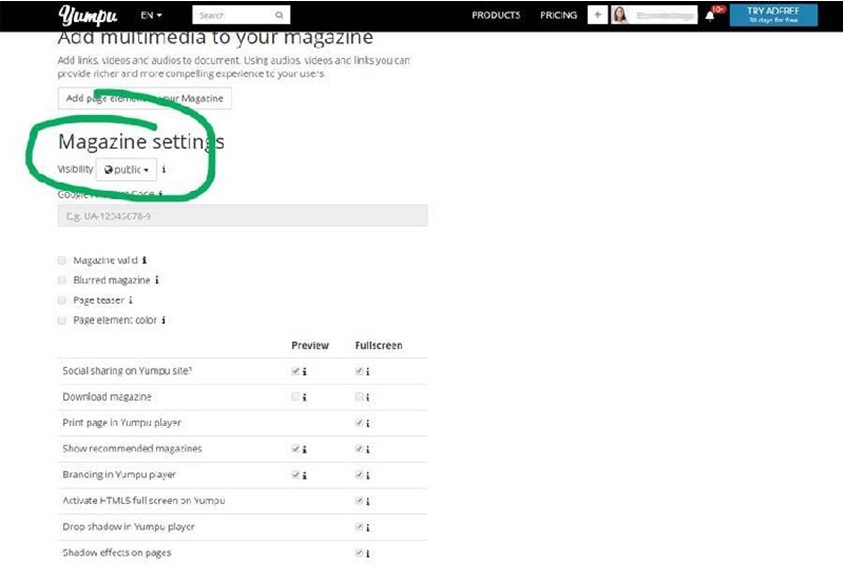 Add multimedia at your online flipbook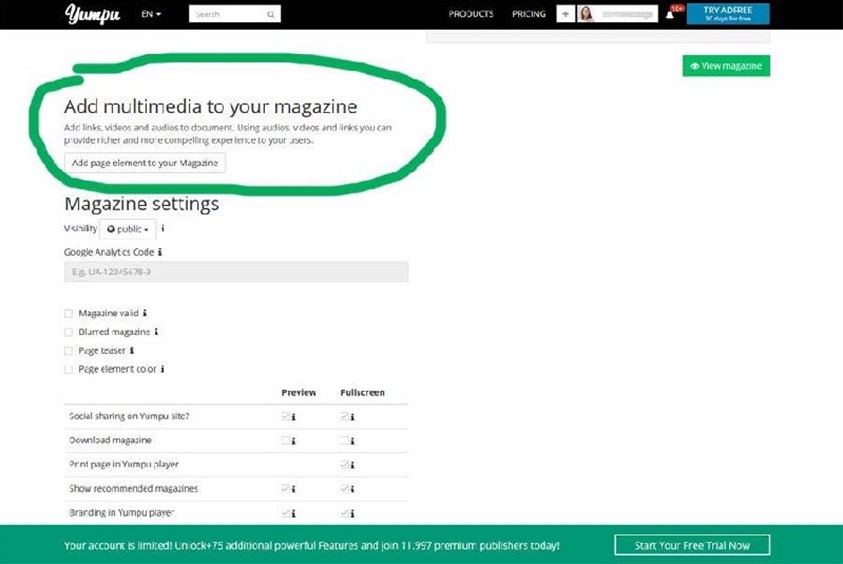 Add a video, audio, slideshow or a hyperlink to your publication using the Hotspot-Editor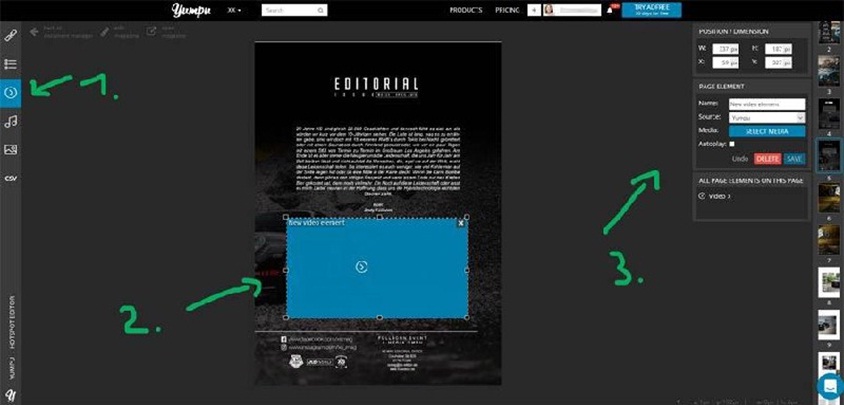 How Do I Make a Multi-Page PDF in Photoshop?
Create and save all required pages
Ensure that your saved files are all in one convenient folder
Go back to Photoshop and choose File – Automate – PDF Presentation on the top menu
A screen will appear. Click browse button on that screen and select all of the earlier saved
image files (hold down the CTRL/ SHIFT keys to opt for more than one file)
Click "Open". The pages will be found in the source files order hence ensure to name your
files accordingly
The last steps are to ensure that the Save as "Multi-page Presentation" button is on then
click "Save". You will be prompted to name the new PDF presentation, and the task is done
One of the essential online flipbook software in the global marketplace is Yumpu. Here is the deal; it assists clients to turn precious information into marketing benefit. Providing free service to online clientele this software is the next big thing in mobile commerce processes. In spite of the sort of content that you are interested in publishing; the software can assist you to do it. With the number of options and features available to users, it is evident to understand why millions have selected this software as their individual magazine publication podium.