Franzis HDR Projects 9 Professional Review 2023: A Dynamic Photo Editing Software With Windows And Mac Compatibility
HDR Projects 9 is a high dynamic range photo editing software developed by Franzis. Founded in 1920, Franzis is a German book publishing and software company with an extensiverange of programs including the one-stop solution for HDR photo editing – HDR Projects 9 Pro. In this review, I will help you compare HDR Projects 9 with other photo editing software like Adobe Lightroom and Aurora HDR among others.
Whilesome of the commonly used HDR programs offer only automatic HDR processing, HDR Projects 9 includes full RAW editing features that let you edit RAW files in high quality and process them into HDR composites for a stunning result. For this review, I ran HDR Projects 9 Pro on a Windows 10 computer with 8 GB RAM.
---
PROS:
Advanced RAW editing
More than 180 presets
Plug-in for Adobe, Lightroom Classic and Photoshop
Ample new features including HDR distribution presets and digital color filters
CONS:
UI maybe overwhelming for beginners and standard users
March 2023 Deal! 90% Off Franzis HDR Projects 9 Professional
90% Off Franzis HDR Projects 9 Professional
As is evident, a decent computer can run the software and let you edit images in HDR but to get the highest detail while editing RAW images and for the optimum experience, Franzis recommends a 64-bit OS, Intel i5/G5 processor, and at least 4 GB of free HDD storage for both Windows and macOS devices.
A modern state-of-the-art user interface is a treat for advanced users and professional photographers as it offers easy access to the innovative features in one place and makes photo editing seem like a walk in the park. However, users who are not accustomed to HDR photo editing tools may find theHDR Projects 9 Pro a tad overwhelming but it can be sorted out with help from guides and tutorials available on the company's website and with a little patience.
The UI can be customized according to the user's needs and can be reset to its default appearance from the Extras menu. Resetting the UI also resets the font size, window positions, and other controls to their original arrangements.
With just a few simple steps you can transform your ordinary photos into unimaginable works of art with the right exposure, perfect contrast, and stunning details. In addition to the quality-enhancing tools that users already know and adore, the seventh version of HDR Projects offers a plethora of new and advanced features for impressive image-editing results.
Get 86% Off Franzis Photographer's Projects Collection
Minimum System Requirements
Windows – Windows 7 or above, 32-bit
Screen Resolution – 1280 x 1024 pixels
Memory – 4 GB of RAM
GPU – DirectX-8 compatible, minimum 128 MB and 32-bit color depth
HDD – 2GB of free storage
Processor – Core Duo
Mac – macOS 10.70 Lion or above
ScreenResolution – 1280 x 1024 pixels
Memory – 4 GB of RAM
HDD – 2 GB of free storage
Processor – Intel/G5
 Franzis HDR Projects 9 Professional: New Features Review
The new HDR Projects 9 Pro software merges an array of known basic features along with an excellent addition of new features that make it one of the finest HDR editing software I have reviewed to this day. Unlike other HDR programs commonly used, this program lets users process RAW images before uploading them into the automated HDR engine. Moreover, you can even create a single image HDR composite without multiple bracketed shots.
Let us take a look at the new features in the HDR Projects 9 Pro and how these features are an improvement on the earlier versions of Franzis HDR Projects.
Let's start with the impressive ultra-HDR mode known as Highlight Boost that helps you createrealistic HDR images without breaking a sweat. This new mode is useful to master tricky light conditions and is especially efficient in low-light situations. With the help of Highlight Boost, you can bring to life the minutest details in your images such as hair strands, underdeveloped shadows, and eye color among others. Even if surrounding light conditions may not work in your favor, you can still create realistic images replete with the finest details with the help of Highlight Boost.
2
 Color-Exact Tone Mapping
Color-exact tone mapping is the next new feature that caught my attention and it is useful in providing clear and realistic color rendering. Even the most high-definition cameras can not capture the depth and definition in a scene that thehuman eyes can perceive but the new tonemapping feature Retina provides color fidelity and a tonal valuethatcan match the human eye's perception of color and contrast. The Retina feature is especially useful for images with high contrast. You can easily access Retina in the post-processing mode by entering "expert" in the search bar.
Franzis has made a lot of improvement in the automatic image alignment in its new version these improvements can be achieved by using such options as Landscape, Nebula, Night Sky, and soft motifs for strong bokeh effects. The image alignment is done according to the type of subjects like landscape, architecture, and more.
Add to that HDR Projects 9 Pro's ample array of presets and filters, and you have one of the most comprehensive HDR image processing software currently available. The standard HDR Projects 9 version has more than 180 different presets that are categorized into different groups and each filter or preset can be quickly applied with one click on the thumbnail. There seemed to be a slight delay when applying a few filters and presets but that is acceptable considering the high definition images that are edited using the software.
Digital Color Filters for selective simulation of chromatic filters are another great addition to this version and the HDR Projects 9 Pro has 8 of such digital color filters including red, green, blue, yellow, orange, cyan, violet, and green-yellow.
The new module "Color Filters" among the "Selective Drawing" functions provides you with 8 digital color filters: Red, Orange, Yellow, Green-Yellow, Green, Cyan, Blue, and Violet. There are various filters of great quality that you can apply to your photos to bring out the best in them. The monochrome effect, artistic styles, and surreal effects are some of the numerous amazing filters that you can use in the new version.
Moreover, an exciting selection of more than 180 presets lets you enhance the quality of HDR images and turn them into masterpieces. HDR Projects 9 Pro includes 33 new Presets with 16 presents in the new "grunge" category and the rest 17 presets in the new "micro-details" category.
Notable add-ons are available in selective drawing that let you adjust contrast and saturation of composing pictures, combine masks, undo and redo paintbrush tool multiple times, and adjust texture-calculation-quality in 3 levels. The add-ons further allow perspective tilting of textures and automatic construction of cross-faded texture databases.
Several new fonts have been added and you can choose a compatible one from the installed fonts as per your personal preferences as well as control the font size with ease. The new version also allows you to create an individual working space with thecomplete user interface displayed in the font of your choice. 
7
 RAW Processing Function
Apart from creating HDR composites, this software also allows minute editing. RAW processing tools can be used to fully edit the original RAW files for outstanding results. The processing is performed after creating an HDR image but any changes made by the user are automatically applied to the HDR composite.
While reviewing the HDR Projects 9 Pro, I tested the RAW processing function and was pleased that Iwas able to edit a myriad variety of parameters including, but not limited to, contrast, brightness, temperature, highlights, saturation, and hue. In other words, the software lets users edit any parameters that can be found in a complete HDR editing program. However, I also came across a few extra parameters in the RAW module that are absent in some of HDR Projects 9 Pro's closest competitors. The extras include exposure value (EV), RGB control, hue shift, soft contrast, soft details, pastel colors, bleach bypass, polarizing filter, stray light reduction, and aging.
You can even save files automatically in maximum resolutions with or without cropping edits. Batch processing not only allows you to save extensions added to file names but is also optional and can be deactivated. Denoise optimization can be set to turn on or off automatically. A new window with all the RAW editing tools appears when you click the RAW processing button and if you click on the "editing exposure bracketing" option, a new window with various HDR editing settings will open.
The only downside that I could think of while reviewing the HDR Projects 9 Pro is the absence of undo function other than the manually-created restore points. The "RAW" process still destructs on hitting the "apply" button and can only be undone by reopening the file or by going back to a restore point.A tiny glitch, inconsequential for most users, is that the UI displays UK English even when set to US English.
March 2023 Deal! 90% Off Franzis HDR Projects 9 Professional
90% Off Franzis HDR Projects 9 Professional
8
 Franzis HDR Projects 9 Professional Users' Feedback
Feedback from real users helps to understand a product better and provides a deeper insight into the positives and negatives of the product. To understand how HDR Projects 9 Pro is doing in the market, I visited some consumer review websites and browsed through the user reviews posted on those sites.
The first site I visited was Trustpilot where HDR Projects 9 Pro received a TrustScore of 3.5/5 from 144 reviews. 90% of the users who reviewed the product rated it as excellent and were all praise for the efficient customer service provided by the company. Other users praised the fast program and its numerous advanced features. There were some criticisms as well and most of them were related to unsatisfactory customer service. A few users raised other issues as well but since I could not verify those issues independently I had doubts regarding the seriousness of those issues.
SiteJabber is another popular consumer review website that hosts reviews on companies and products but there were no user reviews on HDR Projects 9 Pro or related to the program's parent company, Franzis. So, I moved on to ConsumerAffairs only to find that there were no reviews regarding Franzis or HDR Projects 9 Pro here either.
I searched several related forums and photo editing blogs but was unable to find verified user reviews of HDR Projects 9 Pro. The only genuine user reviews that I came across were of previous versions but most of the reviews were positive with negative reviews restricted to the customer service or price of the program.
9
 Franzis HDR Projects 9 Pro: Comparison with Competitors
I compared HDR Projects 9 Pro with five other HDR editing programs to get a clear picture of HDR Projects 9 Pro's usability and how it fared against its top competitors.
Franzis HDR Projects 9 Pro vs Corel PaintShop Pro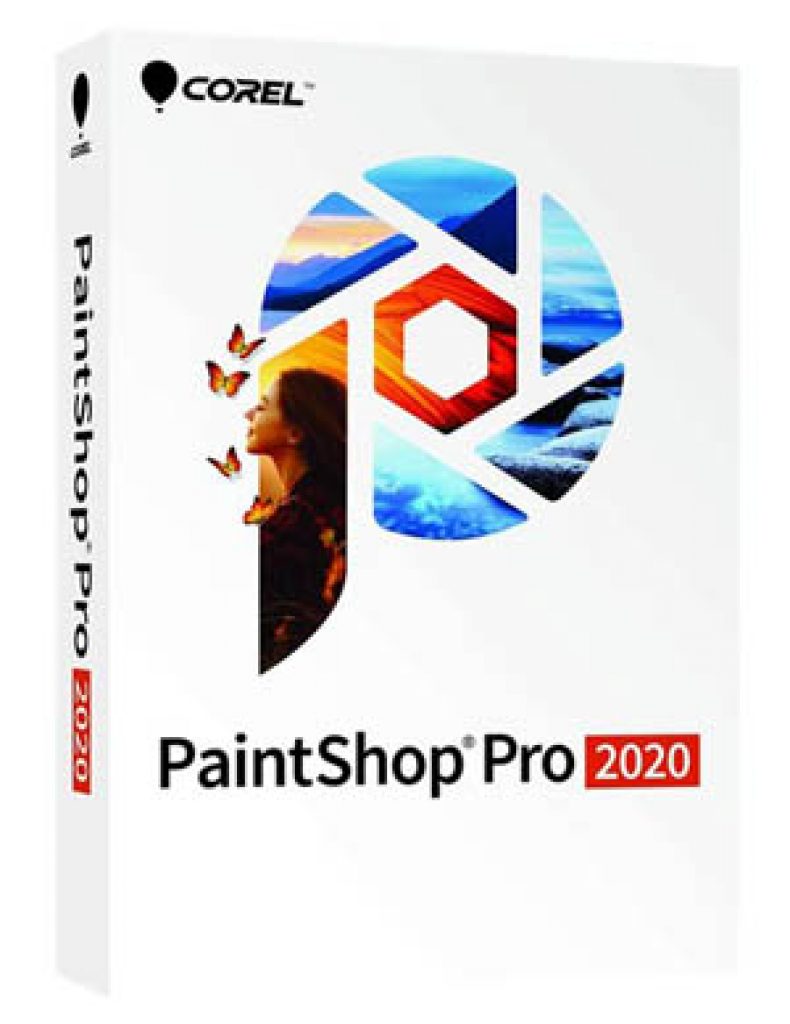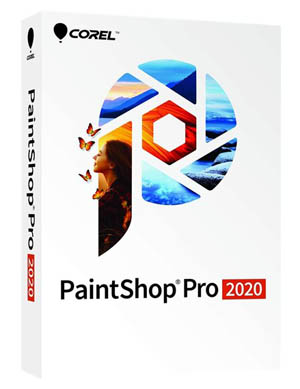 The first competitor on my list is Corel PaintShop Pro as it is one of the leading photo editing apps and is trusted by millions of users worldwide. Iwas interested to find out the quality of the HDR program Corel incorporated into their photo editing software, PaintShop Pro.
The software installation is easy and fast but you should take care not to click too quickly as it installs an annoying browser toolbar by default. My first impression of the software was not as that of HDR Projects 9 Pro as PaintShop Pro's UI is a bit more complicated than HDR Projects 9 Pro's UI but with a little time and patience, I got the hang of it and was impressed with the results after I managed to merge the first 5 exposure.
While Corel PaintShop Pro does have almost the same features as HDR Projects 9 Pro, the underlying algorithm is not as good and automatic processing lacks the finesse that HDR Projects 9 Pro offers. The dynamic range result is comparable to a single RAW file and is nowhere as intuitive as HDR Projects 9 Pro. Taking into account that I may not be using the program as it should be, I felt that PaintShop Pro bit off more than it could chew.
However, PaintShop Pro does come with a few unique features that HDR Projects 9 Pro did not have including supercharged creative effects, photo animation and a new content-aware SmartClone technology that allows users to seamlessly merge elements from multiple images and integrate them into one.
Franzis HDR Projects 9 Pro vs Aurora HDR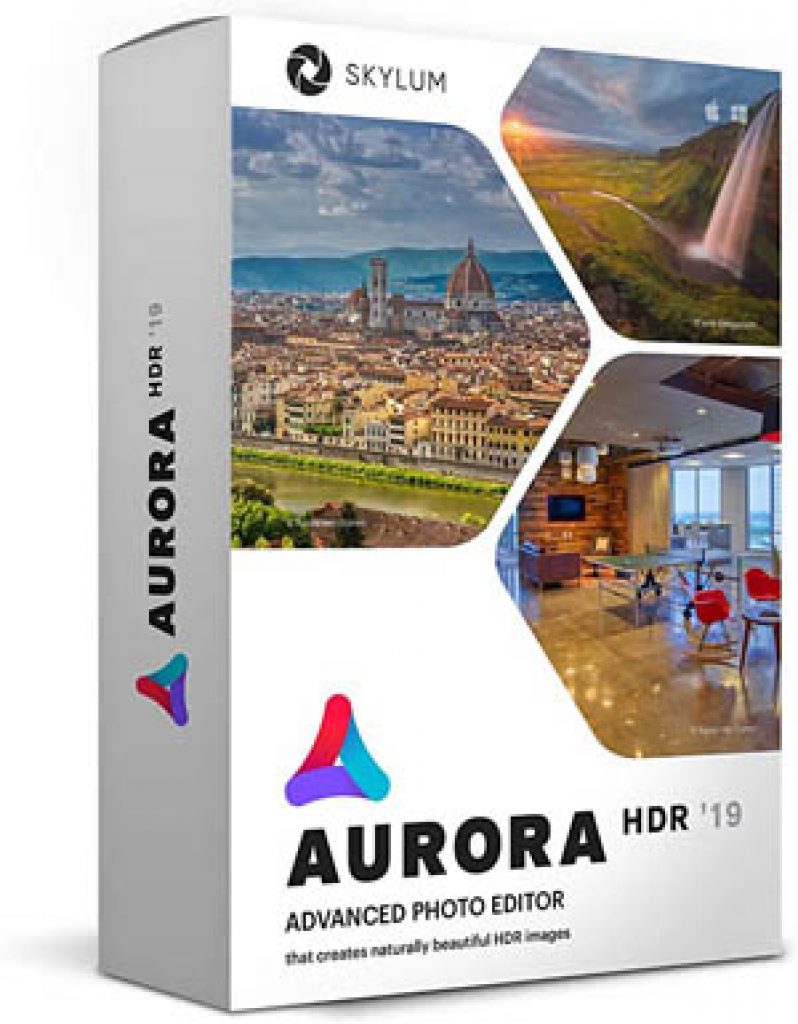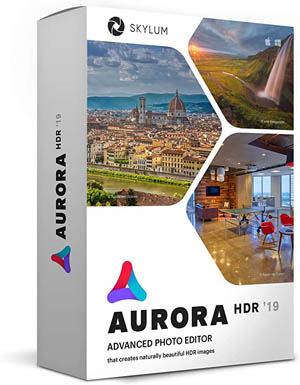 Aurora HDR is an excellent HDR photo editing software that I have no qualms in recommending as an alternative to HDR Projects Pro 9. The program is very easy to use and is a great option for beginners unlike HDR Project Pro 9 which can be overwhelming for amateur users. Aurora HDR also offers numerous advanced features for HDR photo editing which makes it a useful program for advanced users as well.
The first thing that I immediately noticed on opening the program is the ease of usability which HDR Projects sacrifice to an extent to include more features and appease advanced users. The Aurora HDR app has a very handy top toolbar with functional buttons for batch processing, cropping, zooming, comparing, checking history and more.
There are numerous filters like in HDR Projects and the filter section is divided into 15 control groups that include HDR enhance, Color, Image Radiance, HDR Basic, LUT Mapping, HDR Denoise, HSL, Glow, Vignette, Polarizing Filter, Dodge & Burn, Adjustable Gradient, Tone Curve, Color Toning and HDR Detail Boost.
Despite its all-round capabilities, Aurora HDR is perhaps limited by its high pricing of add-on LUT packs and its inability to correct lens profiles. Other than that, it is as fine a software as HDR Projects Pro 9 if not better. Just like HDR Projects, Aurora HDR can be used both as a plug-in and as a standalone app with great flexibility that allows users to customize all available features.
Franzis HDR Projects 9 Pro vs Adobe Lightroom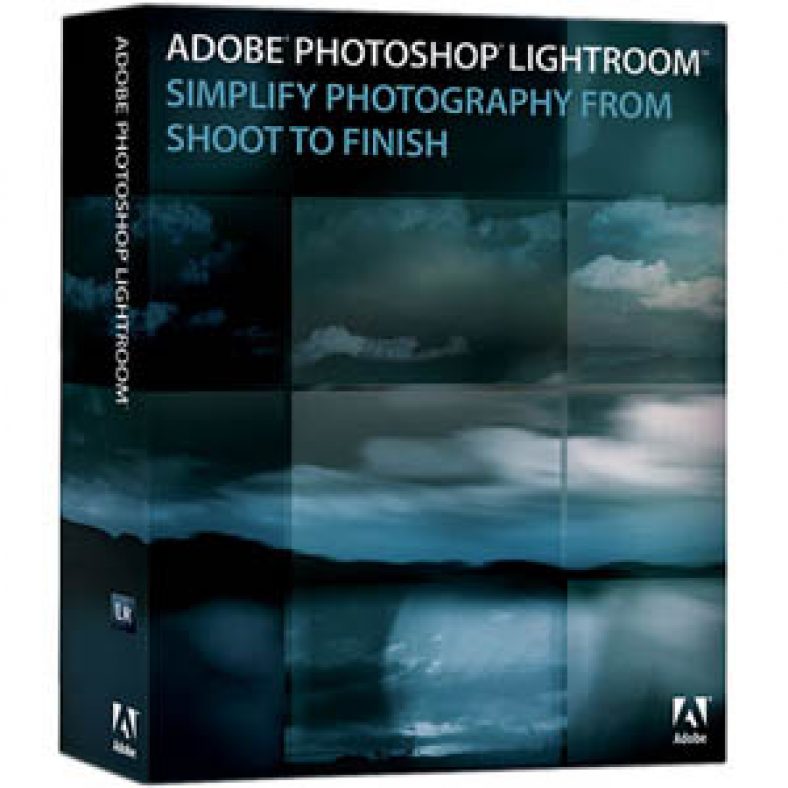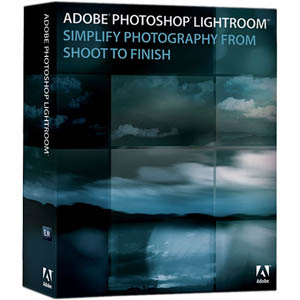 Adobe has been a pioneer in editing software and its photo editing program needs no introduction but I wanted to test if Lightroom, its HDR image processing program, can compete with the HDR Projects Pro 9. Adobe Lightroom comes with built-in HDR features and offers easy to operate editing tools and sliders that make processing HDR photos seem like child's play. Lightroom can manage any number of photos and lets you capture, edit, and share photos from one place.
In-app tutorials are a great touch that makes the program easy to use even for photography novices without prior knowledge of HDR image processing, something that HDR Projects Pro 9 sorely lacks. Its library of inspirational content and contextual help is highly appreciable in a market teeming with some of the most advanced HDR photo editing software like HDR Projects Pro 9 and Corel PaintShop Pro among others. Panorama fill edges is a useful feature that precisely fills in the edges of panoramic shots stitched together. Amateur photographers will find this a better alternative to HDR Projects Pro 9.
Adobe Lightroom is ideal for HDR processing from anywhere and on any device as its smarter organization capabilities are second to none but it lacks the advanced features that HDR Projects Pro 9 offers to advanced photographers. Choose Adobe Lightroom over HDR Projects only if staying organized is your preference and not advanced RAW processing. You can get Lightroom as part of Adobe Creative Cloud that gives you 1 TB of cloud storage and saves your edits are automatically applied everywhere else whether you start on mobile, web or desktop.
Franzis HDR Projects 9 Pro vs EasyHDR


EasyHDR, as the name suggests, makes photography easier by letting you freehand transform images via rotation, cropping, perspective, and distortion. You can rid your RAW or jpeg photos of over or under exposure and bring them to life with the help of features such as lens correction, alignment, ghost removal, 3D LUT grading, presets, and clone tool among others. All these features include automatic and manual control.
Use batch processing to process hundreds of photos at once with exceptional results. The program has versions for both Windows and macOS but unlike HDR Projects Pro 9, it does not support macOS versions older than 10.10 Yosemite. HDR Projects supports macOS 10.70 and above. However, EasyHDR works under Wine on Linux devices and includes Lightroom Classic plug-in.
Live preview is a useful feature while working with full-resolution photos and 360° panorama awareness applies tone mapping on the left and the right edges of the photos properly. Although EasyHDR does not have as many features as HDR Projects, the final image rendering is as good as it gets. As far as colors and contrast go, it is a great program but certainly not as sophisticated as HDR Projects 9 Pro.
The program is easy to use and is ideal for beginners unlike HDR Projects Pro 9 which is optimized keeping in mind advanced users and can overwhelm amateur users. For greater customizability and more advanced features, HDR Projects Pro 9 is a better choice than EasyHDR.
Franzis HDR Projects 9 Pro vs Photomatix Pro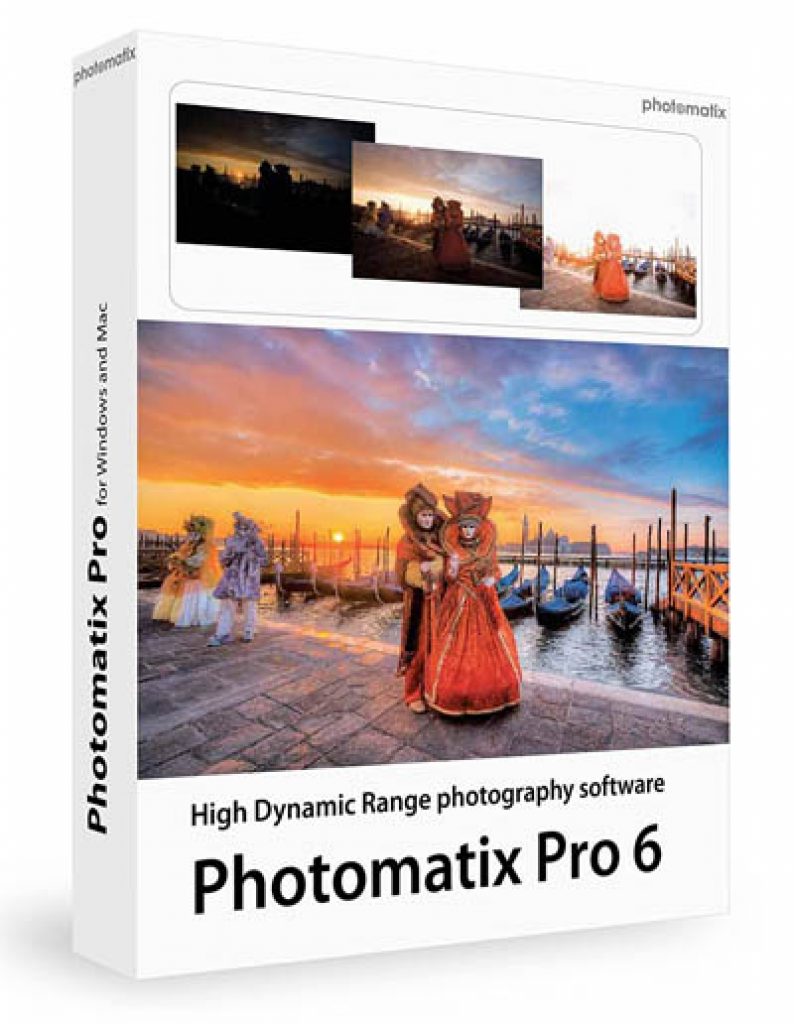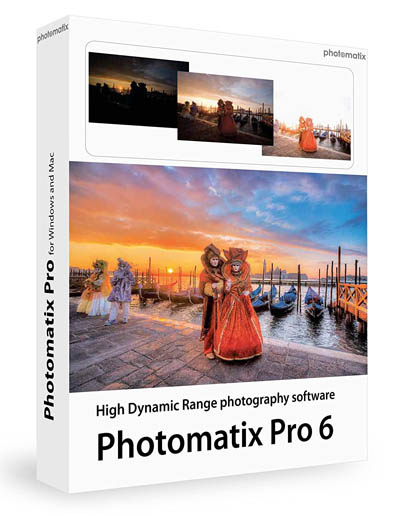 Photomatix Pro has been around for a while and is a great choice of HDR editing program for intense HDR photos. Though the software is a little dated as compared to HDR Projects Pro's modern UI, it still offers numerous impressive features that are enough for advanced photographers. However, if intensely edited photos are not your style then I suggest you choose HDR Projects Pro 9 or Aurora HDR for greater flexibility and more realistic results.
Its tone mapping feature does provide realistic results but the program tends to sacrifice realism to provide excessively vibrant results that may put off some photographers. Nonetheless, Photomatix Pro's stunning results have its uses like processing Aerial HDR images. How Photomatix process aerial images is commendable and its Automatic Exposure Bracketing (AEB) setup can take multiple exposures and merge them to offer the ideal final image.
The HDR Exposure Calculator uses two metering readings to show you the ideal exposures when photographing high contrast scenes such as the interior of a room with bright light coming from an open window. However, if you prefer functionality and realistic results to stunning effects then HDR Projects Pro 9 will be a better choice than Photomatix Pro.
To sum it up, Franzis HDR Projects 9 Pro is an incredible software with greater creative freedom than competing HDR programs like Adobe Lightroom,Aurora HDR, and Photomatix Pro. HDR Projects 9 Pro offers automatic HDR processing as well as advanced RAW editing and stands out with its vast array of presets and styles. While the quality of the result depends on the quality of the input files used, HDR Projects 9 Pro helped me to create several HDR composites that looked clear, detailed, and photographically pleasing.
March 2023 Deal! 90% Off Franzis HDR Projects 9 Professional
90% Off Franzis HDR Projects 9 Professional