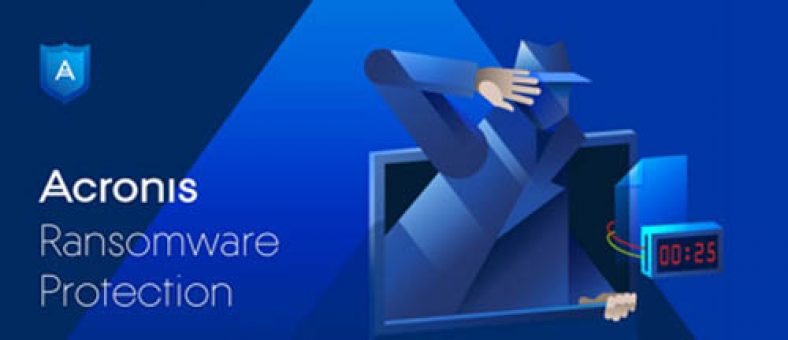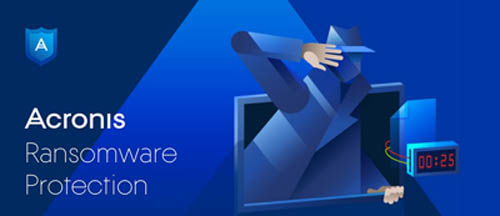 Acronis Ransomware Protection Review: What Is It?
Antivirus programs are not anymore the last word in PC protection. As ransomware attacks have increased by leaps and bounds, dedicated ransomware protection has become a need of the hour. Acronis Ransomware Protection is a free and standalone variant of its AI based Active Protection technology. The software application stops all sorts of ransomware attacks in absolute real tie and helps the users to recover their important data without falling prey to the cyber criminals. As a series of ransomware attacks on personal and business computers have already revealed the vulnerability of computers and Smartphone devices that we use every day, it has become evident that ransomware programs can easily trick the traditional antivirus software programs that are widely used.
As a better alternative to Acronis Ransomware Protection I may recommend you to have a look at
Malwarebytes Premium
. It has more positive users' feedback, great ratings and competitive price.

September 2023 Deal! 70% Off Malwarebytes Premium 4 (1 Year / 1 Device)
70% Off Malwarebytes Premium 4 (1 Year / 1 Device)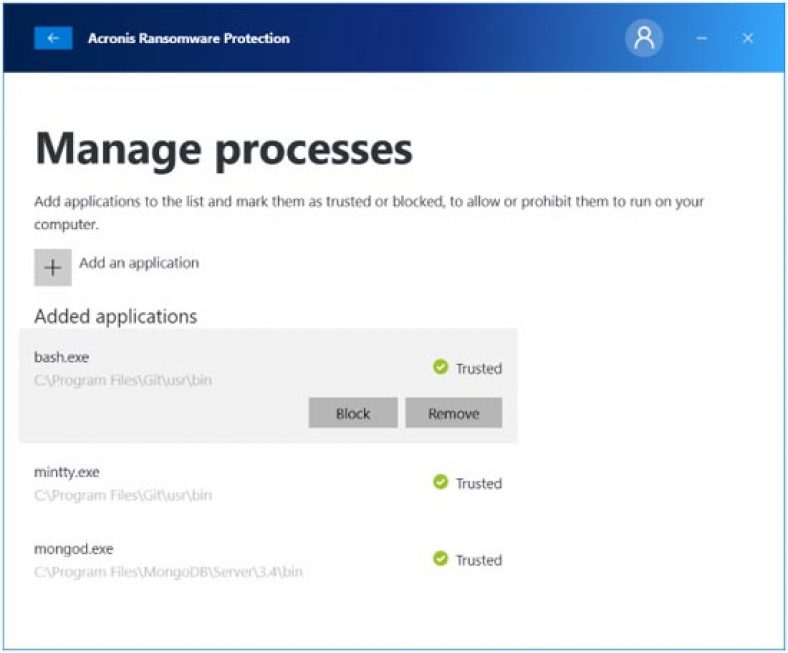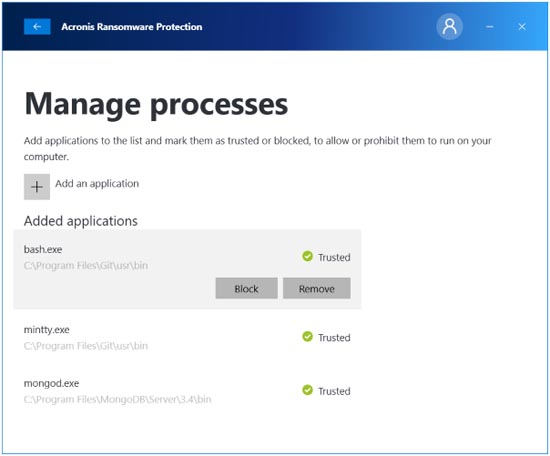 Acronis Ransomware Protection provides users with an extra layer of defense which can be activated along with the other data protection and backup solutions that you might already be using, such as the Acronis True Image Cyber Protection and Acronis Cyber Backup. The Acronis Ransomware Protection scrutinizes system processes and thwarts the attacks which your antivirus program might not be able to detect in the first place. If it's a ransomware attack, the software program instantly blocks the process and sends a pop-up notification to the user. If files are damaged due to the ransomware attack, the program simply recovers those files with immediate effect. Here below is a more detailed overview of the Acronis Ransomware Protection features.
Get 50% Off Acronis True Image 2020 Cyber Protection
Acronis Ransomware Protection Features
Blocks both known threats and completely new ransomware by using AI
Can access the system's cache to restore all the damaged files easily and within a few minutes
Super-light program which does not occupy too much space and runs quietly in the background
Takes backup of user files and data every 15 minutes
5 GB of free storage for every user which adds to the convenience of the user
The ransomware protection software program comes with cloud backup, which means you can protect your files not just from ransomware attacks but also from probable natural disasters, hardware malfunction and other factors that might result in data loss. Even if you are using the free version of the software program, you would get 5 GB of free cloud storage. Also, you can activate the protection and simply forger about as the software program is pretty intuitive. It would run in the background and won't affect your system performance.
Ransomware attacks are on a rise and these cyber criminals have already attacked more PC users worldwide than you probably thought. Acronis conducted a survey, which revealed that about 58% of their respondents do not have any idea that ransomware can disable their computer and wipe off all the data. If you still do not know about NotPetya or WannaCry attacks which affected millions of users, Acronis provides you with an easy solution to protect your data without worrying much.
How to Protect from Ransomware with Acronis Active Protection?
 Easy Restoration of Affected Files
After blocking a ransomware attackc Acronis Ransomware Protection helps the users restore files that might already have been altered or affected. The tool scans the entire system for the latest versions of the same files and can recover the clean copies from the temporary files, backup folder or even your system's cache folder.
 Instant Prevention of Ransomware Attack
If there is any process which behaves suspiciously or tries to encrypt the files on your system the software application gets to work almost immediately stopping the process before any further damage is done. Also, the user is notified the moment a process is stopped or there is some suspicious behavior detected. Accordingly, the user can either allow the process to continue or completely block the process. Our test results showed that the percentage of fake threat notifications is only minimal, so you won't get too many pop-up notifications every now and then.
Acronis Ransomware Protection is actually based on Acronis Active protection technology which is one of the most reliable ransomware protection technologies at this moment. The ransomware protection technology has been proven effective in putting off thousands of ransomware attacks every month. The battle-tested technology uses behavioural heuristic rules which are improved by machine learning modules. The Acronis Ransomware Protection software program protects system data independently, which means you don't need an internet connection to protect your data while the program is installed on your PC.