Kinguin Review 2023 – An Easy-to-Use Marketplace for Digital Games
Kinguin is an online marketplace for trading game and other digital product keys at affordable prices. With more than 15 million users buying and selling keys for games and other software products on Kinguin, the platform offers access in English, French, Spanish, German and several other international languages. Launched in 2013, Kinguin has become one of the largest online marketplaces for purchasing inexpensive keys for such popular games as COD, Destiny 2: Lightfall, Hogwarts Legacy, and Resident Evil, to name a few.  Kinguin also accepts pre-orders for popular gaming titles like The Last of Us, The Great War, and Minecraft Legends.

Up to 95% Discounts and Deals at Kinguin.net
Save with the exclusive discounts and deals at kinguin.net. A wide range of games and software at an attractive price!
Table of content
Kinguin Pros & Cons
PROS:
Easy to navigate and use
Secure payment systems
Quality customer service
Buyer Protection Policy
Strict privacy policies
Discounted game keys
Available in multiple languages
CONS:
Non-refundable Buyer Protection fee
Not many PlayStation keys (mostly PC and XBOX)
Payment fees
back to menu ↑
How Kinguin Works?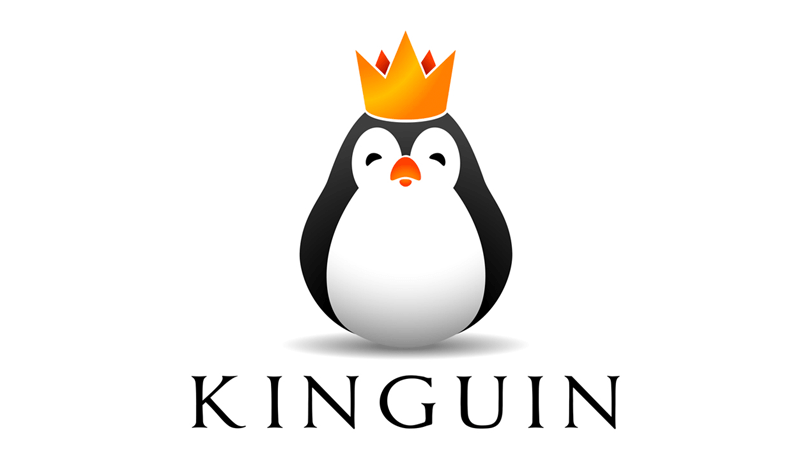 Kinguin works like just any other online marketplace does. You simply select the product you want to purchase on the website and purchase it from a reputable seller. When you click on a game key on Kinguin, you will be redirected to that key's product description page where you can learn more about the product. You can check for offers, supported languages, and additional notes about the game key before purchasing it. The product description page also features information about the game, system requirements, key activation procedure, and available product reviews. You can even add a product review on the product page to enjoy an additional 5% discount on your next Kinguin order.
While choosing the seller from whom I want to purchase a game key, I check the seller ratings. I usually purchase from the seller with the highest rating unless I get a better deal from another seller with a slightly lower rating. I avoid purchasing game keys and software licenses from unknown sellers. I would also advise you to create a Kinguin account before purchasing products to make the checkout process easier and faster. You can also sign up for the email newsletter to receive special offers, discounts, and other promotional emails from Kinguin when you create an account.
Whether you are a sole trader or own a company, you too can sell game keys, software licenses, and other software products on Kinguin. Simply register on the website to check out Kinguin's impressive merchant tools and start selling valid keys to millions of players worldwide. Kinguin's automated merchant API allows for unlimited growth and sophisticated promotional tools enable you to stay competitive by boosting sales. The marketplace also offers wholesale deals that let users buy and sell products in bulk on Kinguin. Merchant sales tiers allow sellers to tailor custom fees and review time that best fit their businesses.
Fill in the form on the linked
page
to sign up as a Kinguin merchant. Once Kinguin has reviewed your application and verified your profile, you will be able to start selling on the online marketplace.
back to menu ↑
Why Choose Kinguin?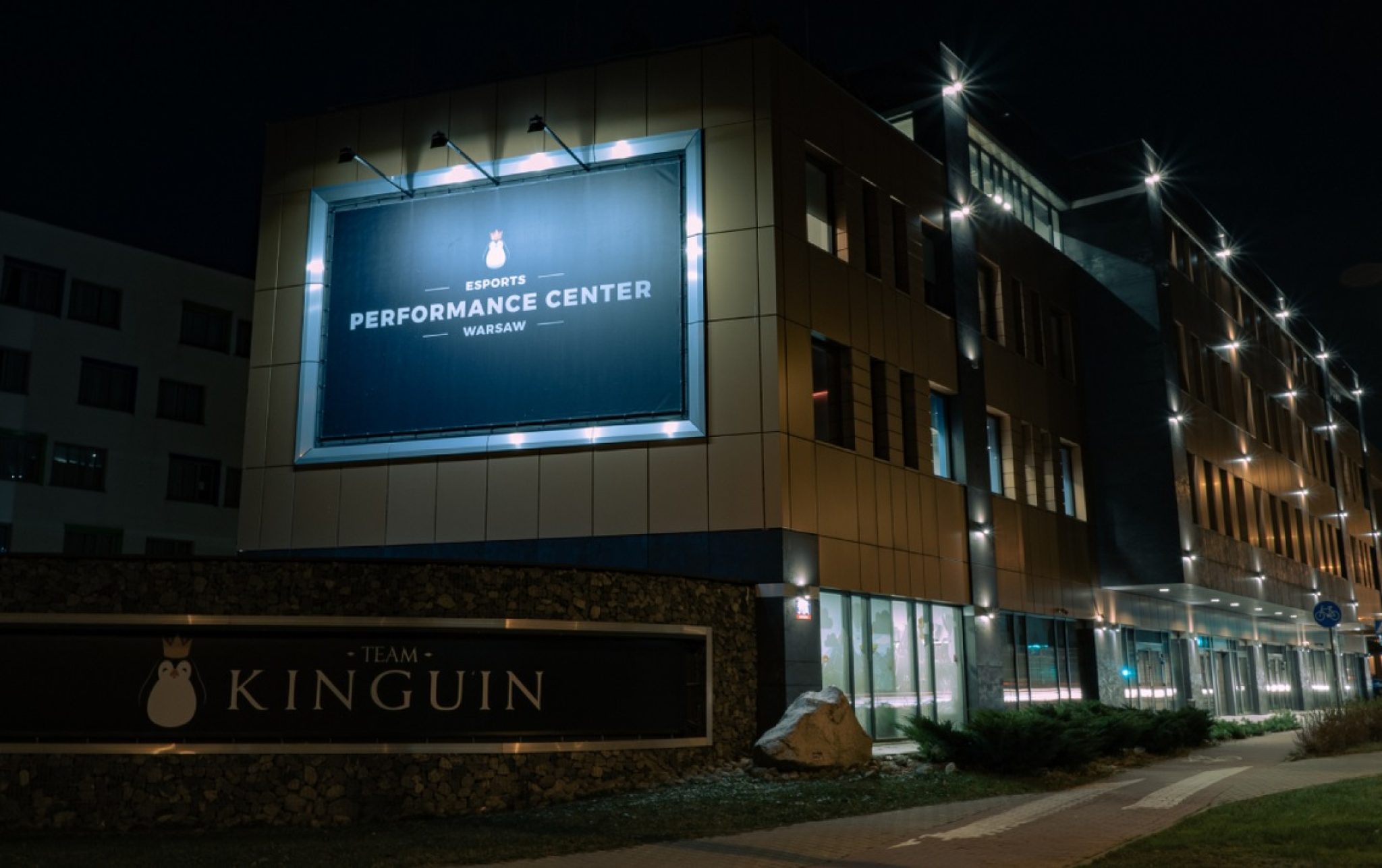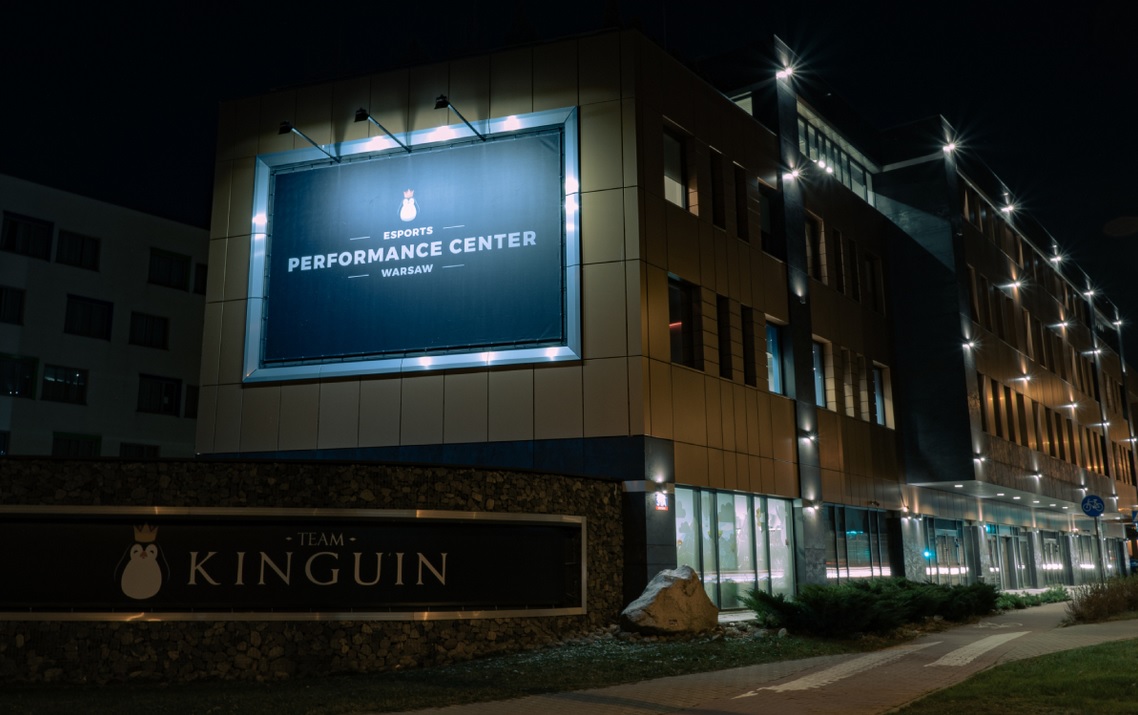 Kinguin is a widely popular online marketplace for gamers but faces stiff competition from the likes of CDKeys and G2A. Despite coming to life around two decades ago at almost the same time, Kinguin's meteoric success compared to its closest competitors lends credibility to not only its legitimacy but also its popularity among gamers. I prefer Kinguin to CDKeys because of its clean UI, strong security protocols, and Buyer Protection Policies.
I find it much easier to search for game keys for different platforms much easier on Kinguin than on competitor websites. In comparison to G2A, Kinguin's site is easier to navigate and runs much more smoothly. However, I do wish that Kinguin updates the UI of its website and incorporates some modern features to make the site even better than it already is.

I also enjoyed the fact that Kinguin does not employ a subscription-based pricing method like G2A does. Buying and selling on Kinguin is as easy as it can get and does not involve complicated pricing policies. Kinguin's robust policies, including the aforementioned Buyer Protection Policy, offer another great excuse to purchase game keys from Kinguin.
Seller ratings are an excellent feature that allows customers to judge the credibility of sellers by viewing their ratings based on reviews from customers who have previously purchased from them. The product description page of each game key on Kinguin lists the sellers, if multiple sellers are available, along with their average rating and the number of ratings. Competitor websites may look more modern than Kinguin's site, but when it comes to efficiency and reliability, Kinguin is second to none.
The only drawback I see is the additional fees added to the price of the product, including payment fee and taxes (if applicable). But this is the reality of today's ecommerce and practice used by all the marketplaces.
Finally, Kinguin's customer support team is one of the best in this business. I rarely had to contact customer support about purchases made on Kinguin but the few times that I did, I met with prompt and efficient service from Kinguin's customer support team. Unfortunately, I cannot say the same about the customer service of G2A and CDKeys. An active customer support team ensures customers can quickly get in touch with the support team and resolve issues.
back to menu ↑
Unique Kinguin Features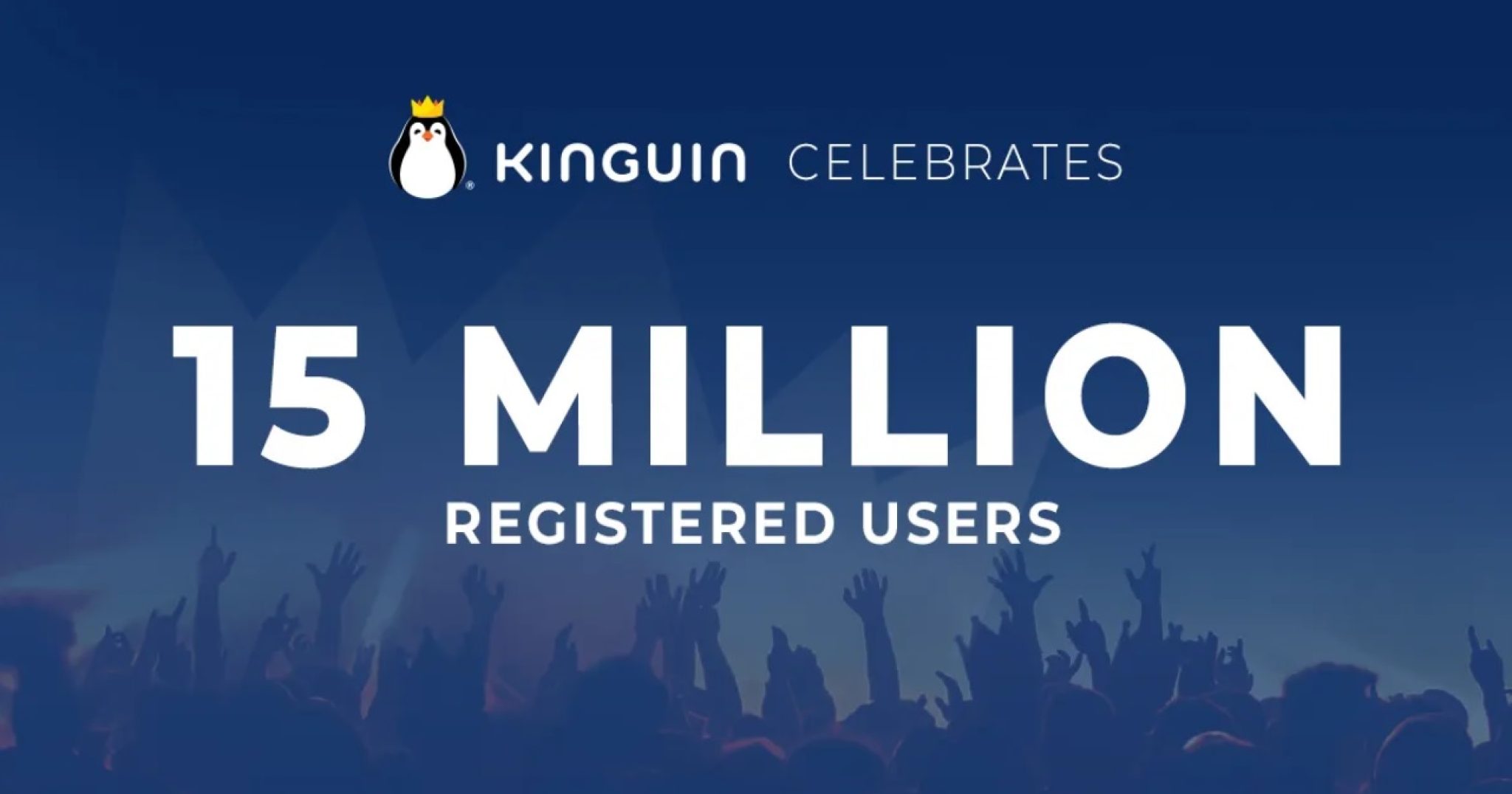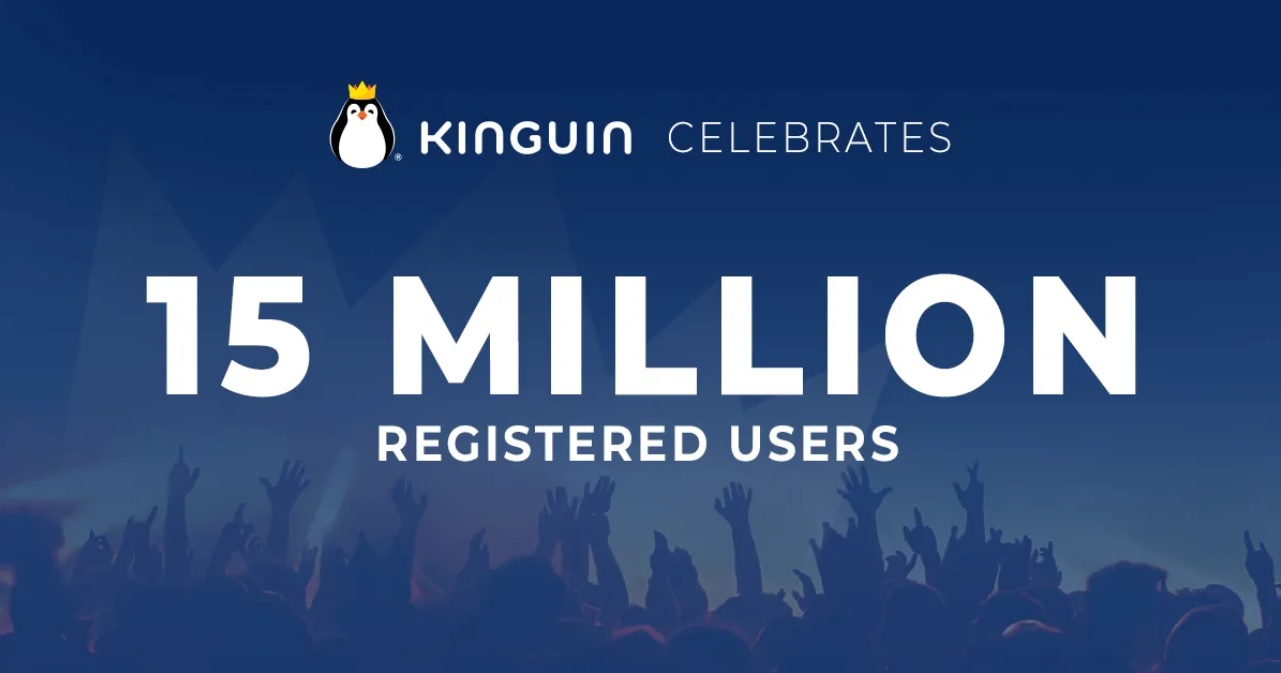 Kinguin stands out from competitor websites by offering year-round deals on legitimate game keys and implementing customer-friendly policies. One of the most common complaints about gaming marketplaces like Kinguin is the predominance of fraudulent sellers. While most websites have turned a blind eye to this menace, Kinguin discourages fraudulent activities on its website by putting in place a Buyer Protection clause that refunds a buyer if they purchase a fraudulent or inactive game key.
Kinguin also claims to have one of the lowest fraud ratio (0.14% on all purchases) since the marketplace opened in 2013, with gaming products registering at one of the lowest fraud rates in all purchase categories (0.06%).
Furthermore, Kinguin's website features a simple yet effective user interface with a feature to toggle between light and dark themes. I love the dark theme as it allows for easy browsing without much strain on my eyes. Kinguin's EPC and Esports Lounge are a couple of other unique features that you will not find on other online marketplaces. More about the EPC and Lounge later.
back to menu ↑
Kinguin Extras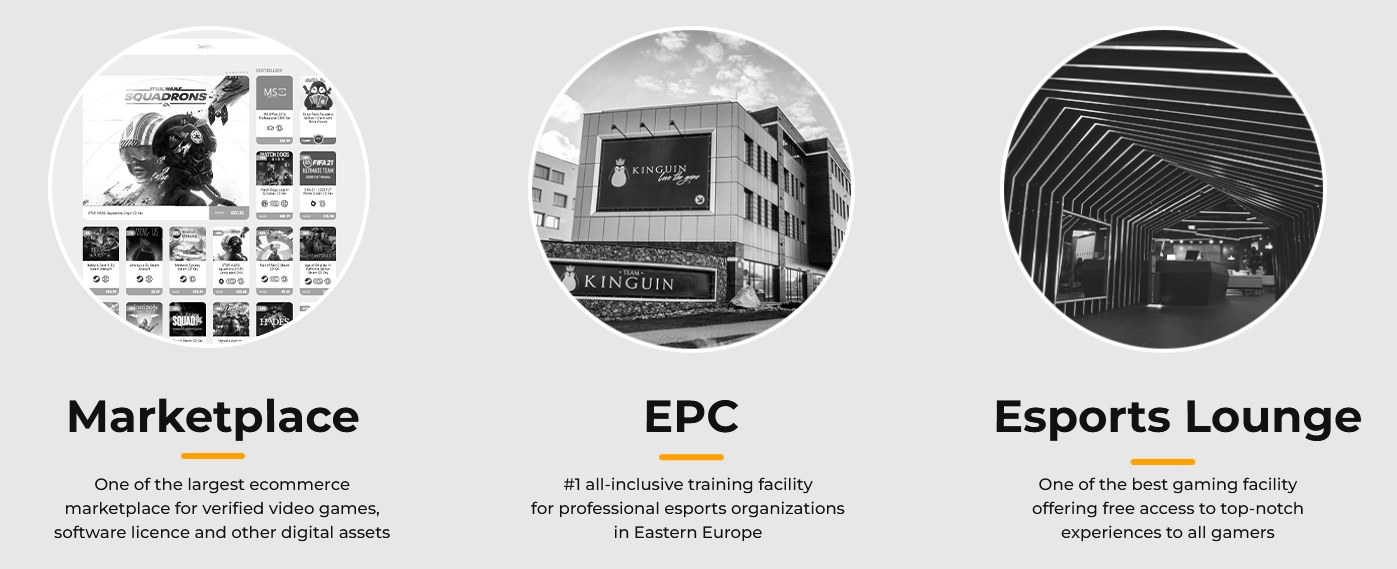 In addition to a plethora of discounted game keys, Kinguin also offers access to its Kinguin Esports Lounge and Esports Performance Center. The Esports Performance Center located in Warsaw is Eastern Europe's first all-inclusive training facility for professional esports teams and organizations. The performance center is capable of simulating a LAN environment with simultaneous boot camps for multiple teams. The EPC offers expert training sessions, jobs in the esports industry, high-quality media facilities, onsite professional assistance, and an incredible center to host conferences or workshops for firms and other business organizations. A well-equipped training center with access to a gym, a bar, two terraces, 4 kitchens, and 8 top-quality training rooms, Kinguin's Esports Performance Center also offers a physiotherapist, a psychologist, and a professional chef.
The Kinguin Esports Lounge is where you can enjoy professional gaming at the highest level and interact with fellow players. From board games and viewing parties to pub quizzes and karaoke nights, the Kinguin Esports Lounge is the place to be for esports enthusiasts. You can find great offers on top games and equipment in the Esports Lounge. Frequently visit the lounge and keep an eye on the events calendar to learn all about upcoming events, weekly events, and special events for students.
back to menu ↑
Legitimacy and User Feedback


Kinguin is a legitimate website that sells discounted game keys for various popular titles. Kinguin claims that they screen sellers regularly, using a multi-level verification process of each seller. Most products on the site work fine and are safe to use. To discourage fraudulent sellers and assuage buyers, Kinguin also has a Buyer Protection Policy in place that refunds buyers on fake purchases. The online site also has a strict privacy policy and robust security protocols in place to protect customers' credit card information.
Word on social media is that Kinguin is the place to be for discounted game keys for major gaming platforms, except PlayStation. PlayStation users however can buy PlayStation Network Cards at Kinguin with which they can literally buy anything at PlayStation store. Gamers were much vocal about not only Kinguin's extensive collection but also the discounts it offers on in-game items. On Reddit and Twitter, the conversation around Kinguin was mostly positive with a few customers cribbing about game keys not working correctly. Apart from unpleasant interactions with the occasional bad seller, not many players seemed to have any issues with Kinguin as per their comments and social media posts.
Kinguin.net earned an excellent TrustScore of 4.4 out of 5 stars from more than 46,000 user reviews on Trustpilot. Several users wrote positively about their experiences of buying game keys and software licenses from Kinguin. Frequent customers rated the website highly for its collection, fair pricing method, and transparent policies, among other things that they did not find on competitor websites. On SiteJabber, the company scored a respectable 3.7 stars out of 5 from 366 reviews and ranked second among other video game sites.
back to menu ↑
Kinguin's Buyer Protection
In its effort to counteract the high risk of buying software keys from fraudulent sellers, Kinguin has introduced a Buyer Protection Policy. The policy protects buyers from fraud by assuring 'certified working' products and offering a full refund on fake product key purchases. It used to be an optional service, but Kinguin decided to change it some time ago, and now it is included for every single purchase. Kinguin reserves the right to settle, at its discretion, any claims made by buyers as part of the Buyer Protection Policy.
For conflicts settled in favor of the buyer, Kinguin refunds the purchase price of the article to the buyer. The refunded price includes taxes and other related charges like commission fees. The seller then has to reimburse Kinguin the transaction cost the company had to incur while refunding the buyer.
You can check out Kinguin's Buyer Protection Policy in more detail,
here
.
back to menu ↑
Search Trends & Competitors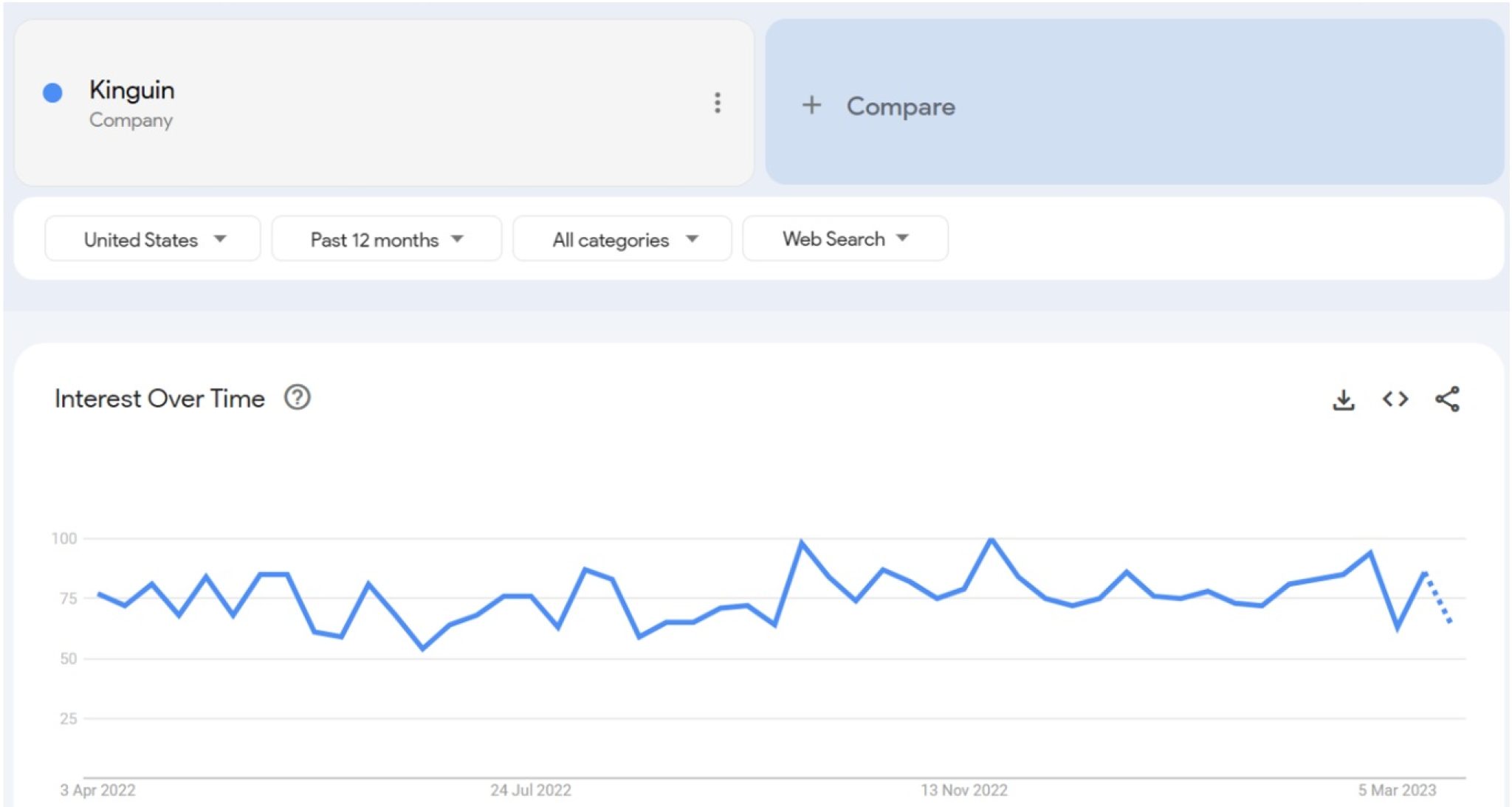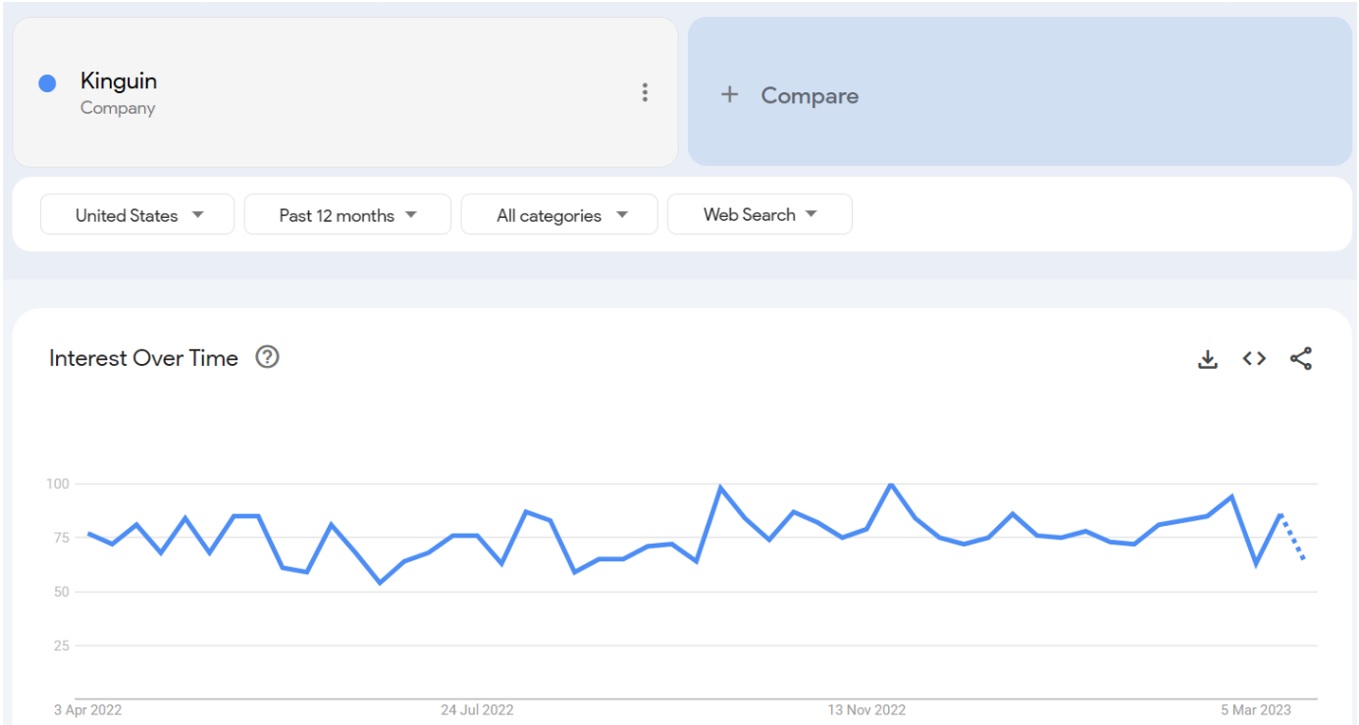 I decided to check out the popularity of Kinguin by studying the search interest using Google Trends. As per the Google Trends graph, we can that the interest in "Kinguin" in the USA over the past 12 months has been fairly high and consistently so. This goes to show the popularity of the online marketplace among users based on Google search volume. From the Google Trends results, it is evident that Kinguin enjoys the goodwill of its customers and will continue to do so in the months to come if not years.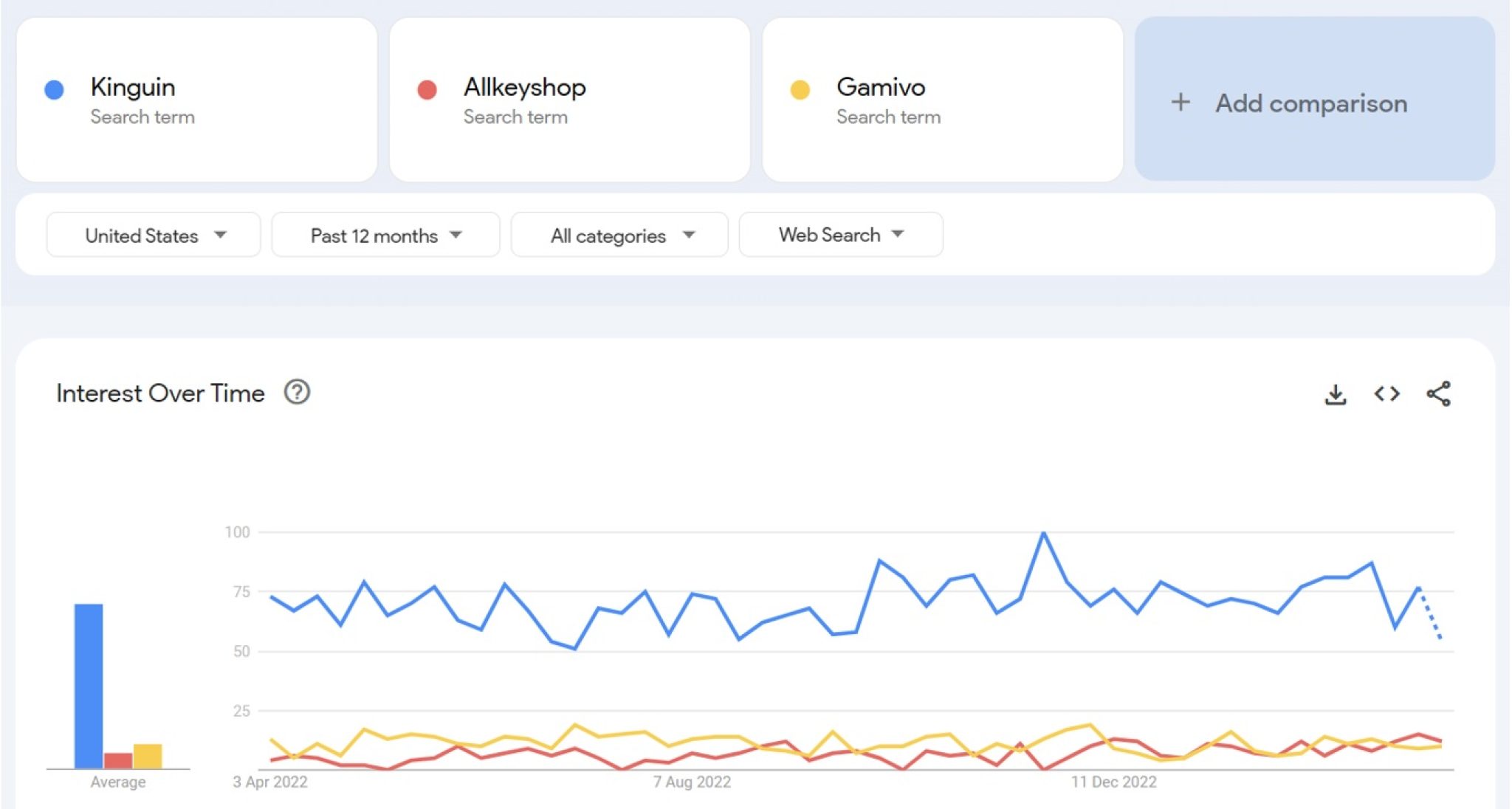 On comparing the interest in "Kinguin" to the interest in its competitors like "Allkeyshop" and "Gamivo", Google Trends displayed a graphical result in favor of Kinguin. It is evident from the Google Trends graphs that the average interest in Kinguin is much higher than the average interest in its nearest competitors. The high interest in the company can be attributed to Kinguin's reliability as a genuine marketplace for gaming keys. While competitor websites focus on providing a high number of products and popular game keys, Kinguin focuses on improving user experience through secure policies, prompt customer service, and a well-designed website that makes shopping on the site safe and easy.
back to menu ↑
Conclusion
Kinguin boasts an extensive collection of game keys, software licenses, and other digital products that the platform offers at generously discounted rates. Kinguin remains one of the foremost online platforms for buying and selling software keys, and there is no denying its popularity. For those of you worried about its safety, please remember about the Buyer Protection Policy. If you are looking to get your hands on popular gaming keys and utility software licenses without emptying your pockets, Kinguin is the website to explore.

Up to 95% Discounts and Deals at Kinguin.net
Save with the exclusive discounts and deals at kinguin.net. A wide range of games and software at an attractive price!