 Acronis Backup for Windows Server 12.5 Review and Coupon Code
Posted by
Paul Wilson
on 28.10.2016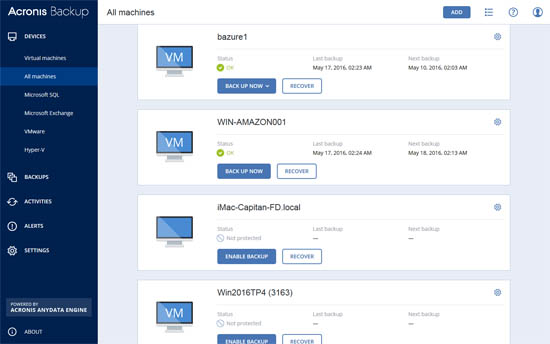 The importance of data backup cannot be over-emphasized these days, considering the fact that computer devices are prone to diverse forms of disasters that can lead to a catastrophic loss of vital data. The new Acronis Backup provide both backup and imaging solution to windows server 12 users, it makes data recovery and back exceptionally faster and easier. With the newly upgraded version 12, Acronis has been able to reduce the emergency response time of this backup to less than 60 seconds. Though the latest Acronis backup is specifically targeted at Windows server 12, it can work perfectly for older versions of Windows server, including; 2003/2003R2, 2008/2008R2, and, 2012/2012R2).
Comparison between the three different plans offered by Acronis Backup for Windows Server 12
| | | | |
| --- | --- | --- | --- |
| Plans | Basic Backup | Backup Advanced | Backup to Cloud |
| Size suited for | The smallest of the three packages. It is most suitable for small and medium size organizations with limited information and technology resources | More suitable for larger organizations with more complex backup needs | This package can be fully integrated into the basic and advanced Acronis backup windows server 12, and at the same time it can act as a standalone cloud backup solution for small, medium and large enterprises |
| Capacity | This is a customized backup system and data disaster recovery system that can only serve a single system. For instance, Physical servers, single work station or a single virtual machine can be handled with this basic plan | Comes with a consolidated backup and recovery system for the fastest disaster recoveries for manifold systems | Comes with a free trial and advanced trial, and both has the capacity to perform backup of unlimited data sizes on the cloud storage platform |
| Abilities | This is an all-in-one system that you require to ensure maximum protection on your data and device | This product can work alone or can be scalable or customized for different situations at the same time | The package is easy to install, it comes with a wonderful user interface and an easy data restoration feature. Though it is more expensive than others but it provides the biggest storage space for data backup |
| Ease of setup and usage | The backup of data and their recoveries are very fast and flexible. You don't have to be an expert IT technician to install, manage and run the system | The customizable solution is flexible enough to be set up by any one | This package comes with a customer support service that can guide you through setup and usage procedure, though the setup is easy |
| Licensing | This is an all-in-one solution that comes with a lifetime license | Comes with a perpetual licensing package | Licensing requires review on yearly basis |
Key features of Acronis backup Windows server 12

- Universal restore to new and dissimilar devices. This technology allows you to restore stored data to any new device by following simple instructions. The time it allows you move different systems between virtual and physical platforms have increased, thus saving you more time. This feature also helps you reconnect to your existing network without any new configuration.

- Provides Bare-metal restore. This technology simply allows to duplicate the exact copy of your data or system.

- Provides Dissimilar hardware restore- This feature allows a complete recovery of your entire windows server system into a new hardware, just in case the old and existing one breaks down.

- Provides VSS support for consistent protection- this feature will ultimately protect all running programs on your windows server 12, these programs include; SharePoint, SQL server, and Microsoft Exchange.

- Provides Incremental and Differential backup- These types of backup usually identify all changes made since the last backup, thus this feature will reduce the backup time, as well as storage requirements.

- Upgraded scalable hybrid backup system-The new hybrid backup system comes with government approved AES-256 that ensures adequate encryption for maximum secured data during transfer. It also comes with the Acronis Initial seeding services that rapidly transfer your data to Acronis cloud . This feature provides a quick recovery of huge volumes of data at the same time, and the SSAE 16 Certified data centers, run by Acronis are fortified with the toughest disaster prevention devices.

Comparing Acronis Backup for Windows Server 12 with Acronis Backup for Windows Server Essentials 12

Both Acronis backup for windows server 12 and windows essential 12 have the same features but the backup for windows 12 seem to have some extra features that make it more preferable.
| | | |
| --- | --- | --- |
| Features | Windows Server 12 | Windows Essentials 12 |
| Backup to cloud for files and folders | Feature is available | Not available |
| Backup to cloud (disk and partition) | Feature is available | Not available |
| Backup of mobile devices | Available | Not available |
| Restoration of Mobile devices data | Feature is available | Feature not available |
| Data synchronization | This feature is available | This is not available |
| Archiving | Available | Not available |
| License type | Subscription-based | Perpetual |
| Mobile platform | Yes | No |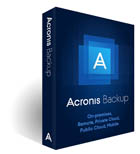 No code required