Carbonite Safe Prime Review 2023: Why It Is Called The Top Rated Automatic Cloud Backup Service?
Since it was launched in 2006, Carbonite has been making quite a lot of success. The cloud storage platform has been the object of a constant praise from respectable figures. The website Lifehacker awarded it with the title of the "Best Windows Backup Tool". PC Pro named it the "Labs Winner", while many other software-related magazines praised it for its reliability.
However, when it comes to Mac users, things are not so bright for Carbonite Safe Prime. In fact, a review by the Mac World gave it only "two mice" out of possible 5, which is a very unfavorable rate. It seems the reason is that some versions of the Carbonite backup work only on Intel-based Mac operating systems.

June 2023 Deal! 60% Off Carbonite Cloud Backup (Basic Subscription / 1 Year)
60% Off Carbonite Cloud Backup (Basic Subscription / 1 Year)
PROS:
Unlimited cloud storage space
Automatic backup and simple restore
Great performance
Simple web interface
Good online support
2
Why You Should Choose Carbonite Safe Prime?  
If you're a Windows user you should seriously think about purchasing a Carbonite cloud backup plan as there are much more good things about it, than negative. First of all, in its decade-long presence on the market, Carbonite faced only a few problems. In 2009 the company was sued for losing data of a few thousand users, but since, Carbonite has established itself as the number 1 cloud storage software. Over 1 million users all over the world trust Carbonite which is one great recommendation for you to get it.
3
Top 5 Reasons to Choose Carbonite Safe Prime 
Unlimited Cloud Storage. Carbonite Safe Prime is famed for giving a lot of free space. Private users get unlimited room for storing their photographs, documents, music, etc. Business users get free 500 GB to store their data but are available to purchase more space. There are not many cloud offers on the market that give so much storage space to their users like Carbonite.
Backup Frequency. Another good thing about Carbonite Safe Prime is the frequency of backups. You can configure backups in a way that it will not backup the data when you don't need it to. On top of that you are in the control of the backup log which means that you can rewind back in time to pick the data that you've changed on your PC.
Security. Although they did have some problems with loss of data Carbonite has learned their lesson. They are now one of the safest clouds in the world with hundreds of software engineers making sure that your data is safe.
Price. Being one of the biggest cloud backup companies on the planet, Carbonite has the luxury to offer their clients affordable rates. Discounts up to 30% are regular with Carbonite, which means that there isn't a better cloud for data backup when it comes to cost-effectiveness.
Easy to Use. Carbonite Safe Prime is made in a way that it is extremely easy to use. Everyone can do it as you can set it up in just a few clicks. On top of that, Carbonite is compatible with all of your advices, including smartphones and tablets.
4
Comparison between Different Carbonite Cloud Backup Plans
Carbonite Cloud Backup offers their services both to business users and those who are looking to store their personal data, like photographs, music, etc. Because of this, all Carbonite offers are separated into two groups Personal and Business.
When it comes to Personal Computer Backup, there are three options available – Basic, Plus and Prime.
Unlimited storage for one computer

External hard drive backup
Enabled shipping of backup

Regarding business solutions, Carbonite offers deals for those looking to backup their computers or do a server backup. The Carbonite Safe Core version starts at $287.99 per year, Carbonite Safe Power version costs $599.99, while the most advanced plan Carbonite Safe Ultimate costs $999.99. The Power and Ultimate versions comes with 500 Gb cloud storage, while the Core version includes 250 Gb cloud backup. Additional 100 Gb of cloud storage for every version will cost you extra $100. Carbonite server backup protects every type of data, both on virtual and physical servers.
5
Carbonite Safe Prime vs Acronis True Image 2020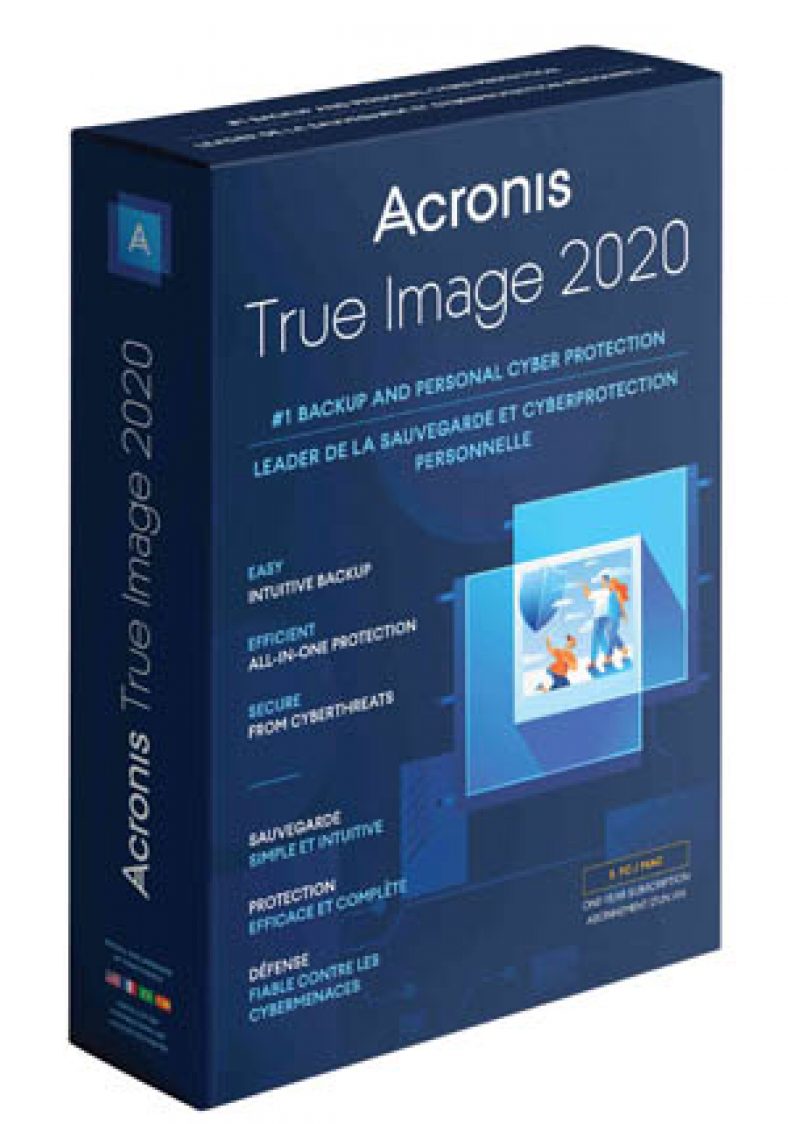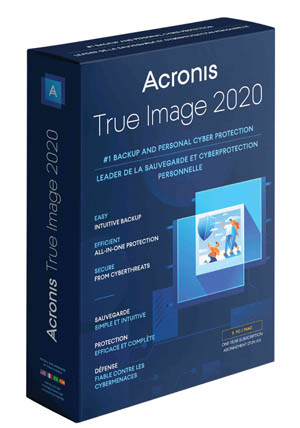 Carbonite Safe Prime comes with unlimited cloud storage, which is the main advantage of this backup version over the Acronis True Image 2020, which comes with no free storage space. If you get the later one, you will have to purchase storage space separately. Apart from that, Acronis True Image is meant to be used for only one person, while you can backup unlimited number of computers with Carbonite Pro Prime.
The thing that's in favor of Acronis True Image 2020 is its price. It starts at $59.99. If you are looking for a backup that will protect your personal files, Acronis True Image 2020 should do a good job, but if you're looking to keep your business data safe, you should go with Carbonite Safe Prime.
Get 50% Off Acronis True Image 2020
Data loss is a common thing, although we usually don't think about it before it's too late. The fact is that a hard disc crashes every 15 seconds. Sounds terrible, but an even worse fact is that a research has shown that more than 60% of people store all of their data only on hard disks. That means that if your computer gets stolen or the hard drive crashes, you can say goodbye to all of your documents, directories, pictures, music and settings. It's always better to be safe than sorry, so you need to keep in mind that data loss can happen to you too.
Luckily, there is a solution to prevent data loss. Whether you own a business or just worry about your personal data, you should seriously think about purchasing a Carbonite Safe Prime. Carbonite will keep all of your data protected for a pretty reasonable price. Depending on what type of protection you need, you can choose from several cloud backup plans. Currently, Carbonite offers different packages both for personal users and for businesses.