Acronis Backup For Server Review 2023: Is It Really the Best Protection for Windows/Linux Servers Both Physical or Virtual?
The importance of data backup cannot be over-emphasized these days, considering the fact that computer devices are prone to diverse forms of disasters that can lead to a catastrophic loss of vital data. The new Acronis Backup provide both backup and imaging solution to windows server 2016 users, it makes data recovery and back exceptionally faster and easier. With the newly upgraded version 12, Acronis has been able to reduce the emergency response time of this backup to less than 60 seconds. Though the latest Acronis backup is specifically targeted at Windows server 2016, it can work perfectly for older versions of Windows server, including; 2003/2003R2, 2008/2008R2, and, 2012/2012R2).
---
PROS:
Fast
Super powerful
Volume Shadow Copy Service or VSS support
Full disk imaging
Corporate-level power and versatility
Bare Metal recovery
Maximum Support Exchange and SQL
Cloud storage support
A number of backup schemes and versioning controls
CONS:
Confusing and complicated interface for novice administrators
Restoration process takes much time
Acronis Active Restore does not support windows 8 and later versions
---
Acronis Backup For Windows Server Key Features
1
Universal Restore to Dissimilar Hardware
This technology allows you to restore stored data to any new device by following simple instructions. The time it allows you move different systems between virtual and physical platforms have increased, thus saving you more time. This feature also helps you reconnect to your existing network without any new configuration.
This is a bit different from the Universal Restore feature as this technology simply allows to duplicate the exact copy of your data or system.
Also known as Volume Shadow Copy Service this feature will ultimately protect all running programs on your windows server, these programs include; SharePoint, SQL server, and Microsoft Exchange.
4
Acronis Active Protection
This new anti-malware feature will prevent infection of the system with advanced ransomware protection technology. So this means that you reduce the number of restore processes due to the fact that your system will receive more reliable protection. In addition "Active Protection" actually protect Acronis Backup software and its backups from being corrupted. I really found this new feature really great.
This is another awesome feature you can hardly find in backup/recovery solution and concerns blockchain technology. If you are far from understanding the blockchain as a whole here is a good article that explains the principles of implementations of Acronis Notary in blockchain. Anyway to be short Acronis Notary adds another level of security for all your backups so you may be 100% sure that all your backups will remain unchanged and keep original state. This can be really important for long-term archives, tax and property documents.
6
 Upgraded scalable hybrid backup system
The new hybrid backup system comes with government approved AES-256 that ensures adequate encryption for maximum secured data during transfer. It also comes with the Acronis Initial seeding services that rapidly transfer your data to Acronis Cloud . This feature provides a quick recovery of huge volumes of data at the same time, and the SSAE 16 Certified data centers, run by Acronis are fortified with the toughest disaster prevention devices.
A remote administration of all workstatitions from one point (server) with the ability to protect and resolve issues on remote offices and whole departments.

Acronis Backup For Windows Server Essentials Overview
The Acronis Backup for Windows Server Essentials is the fastest and easiest backup solution for your Windows Server. Trusted by over 500,000 businesses, Acronis Backup is a reliable solution to protect, backup and restore your important data all under one roof. To take it up a notch this product comes in two different versions- the Standard and the Advanced. Boasting of the world's fastest recovery and inventive data protection it is without a doubt the best solution to your backup problems.
Does it live up to the hype it has created? Well let us take a deeper look into what this product has to offer and why it is trusted by so many companies and individuals. Let's start with the features.
We all have face hardware failures once or more than once and it is dreadful to lose all your important data and files that you have been storing in your computer for years. All it takes is a miss click or a simple hard disk failure to wipe out all your files. The internet abounds in backup solutions but none is as good as Acronis Backup Advanced solutions. It is very easy to set up on your computer with a touch friendly interface that is fairly intuitive of the user's requirements. Once set up it can create backup of your entire system or selected files in a jiffy. It can even create backup of remote systems, data in private or public clouds and mobile devices. The disk imaging tool is reliable and pretty easy to use.
Storage with the Acronis Backup Windows Server Essentials is not an issue as you can backup your system on to a variety of storage devices such as local disks, network storage, public or private clouds and tape devices. Acronis cloud storage is reliable and protects all your data from cyber attackers by encrypting your backed up data using industry standard 256-bit AES encryption.
Recovery of your data doesn't get faster than this. A three click recovery which takes even less than half a minute is the show stealer. Just like backup you can recover entire systems or only selected files. Bare metal recovery allows you to restore an entire system from 'bare metal' that is, without having to restore the operating system or previously installed software. You can restore backup to any machine be it physical, virtual or cloud with just a few clicks.
Acronis backup not only creates backup and recovers data but also protects your backup and other data from ransomware attacks. The data protection offered is best in its class evident by its ability to detect and block any suspicious changes to your data. You can control your infrastructure by subscribing to alerts or email notifications and even get detailed reports of your infrastructure to help you understand it better. The Acronis cloud storage is extremely reliable and your backup is given the best protection possible.
The Acronis software is protected by robust self defense mechanisms to deter cyber criminals from attacking the backup software itself in a bid to corrupt the backup it creates. Its self defense doesn't allow criminals to access your backed up data and it also monitors boot record of Windows monitors so as to prevent any problems during booting.
One of the best things about this product is its flexibility. This software cannot only backup data from systems on premises but also from remote systems including private and public clouds. The fact that it is also able to create backups from mobile devices is an added bonus. Storage options are also very flexible as you can store on your local hard disk, remote networks or external hard disks. Such flexibility ensures the optimal experience while backing up or restoring data. Total control is given to the user ensuring a hassle free experience. Moreover its two versions cater to users across different generations making it all the more popular.
A centralized web based console reduces IT workload and cuts down recovery time drastically by accessing the web console form any device on premises or remote and even your mobile devices. A built in application protects your Microsoft Essentials Applications. The flexible storage option allows you to store backup on any devices in multiple locations so that you can reliably recover your backup in case of a disaster. A customizable dashboard provides you with quick insight into your infrastructure allowing you to resolve issues quicker.
7
Compression and Storage Media
Built in compression is used to significantly reduce network usage and storage requirements thereby using up very little RAM or hard disk space. Control over network bandwidth and disk write speed allows you to comfortably run backups while working and ensures that system performance is compromised. On top of this Acronis supports a wide range of storage options like local disks, network storage, removable media, external HDDs, tape devices and Acronis Cloud Storage. The Acronis Cloud storage however is only available with the advanced version and you will have to subscribe at the time of purchase.
Acronis Backup for Windows Server vs Acronis Backup for Windows Server Essentials Side-by-Side Features Comparison
Centralized Web Management
Remote Bare-Metal Recovery
Tape Drives, Autoloaders and Tape Libraries
Role-based Administrative Access
Image Backup/
Image
Restore
Microsoft Exchange Backup
Microsoft SQL Server Backup
Microsoft SharePoint Backup
Microsoft Active Directory Backup
Backup Replication/ Staging
Variable Block-Size Deduplication
File and folder Backup
and Restore
Acronis Universal Restore
Acronis Active Protection
(ransomware protection)

Acronis Backup (Advanced) for Windows Server

Acronis Backup (Standard) for Windows Server


Acronis Backup for Windows Server Essentials
Keep in mind that Windows Server Essentials goes as "Standard" so there is no Advanced version of this Acronis Backup edition.
Acronis vs Paragon Comparison
When compared with most of its rivals, the Acronis Backup for Windows Server provides you all the powerful tools and features to complement the present hardware and software needs. The dashing speed and performance of the software makes it one of the best choices for local backup needs. Both Paragon and Acronis allows the user to backup on network locations, local disks, FTP, and SFT servers. However, Acronis gives an additional advantage for its users by allowing them to use its own proprietary online backup service. You need to download the user manual and follow it to make the creation of destination and use of cloud storage easy, as the complicated interface makes the process more tedious.
The Backup Capsule feature of Paragon poses much risk to the user than the Acronis Secure Zone, as a small misunderstanding can cause severe issues to the users. Paragon is the closest rival to Acronis, but the former failed to outstand many of the powerful features offered by Acronis. Acronis has included all the features, but lack simple and coherent interface. However, these has not yet limited the number of Acronis users, as they are ready to go through the complicated menus to protect their crucial data, for 100-percent worry-free backup.
Acronis Backup vs NovaStor Datacenter Comparison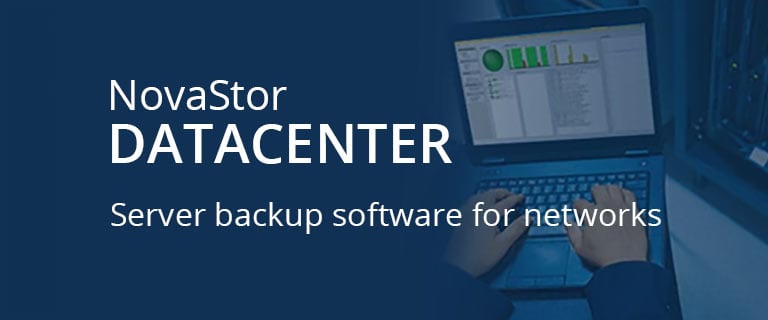 The new VMware features of latest NovaStor Datacenter is not the only new feature included in the package, other features such as multi-streaming and an increase in the management level of redundant meta data, has also made the new system to be more appealing. In the recent years the new NovaStor Datacenter was nominated several times as one of the best backup software especially for business owners and IT Data center operators.
Comes with multi-streaming and monitoring of redundant data
Comes with a single Server backup solution
Though it offers physical and virtual machine backups, but doesn't offer Cloud backup
Comes with a flexible single license and single installation in one package. The all-inclusive licensing simplifies the migration from one service to another. It works for Windows and Mac
Does not come with multi-streaming and stores and backup all data, without checking for redundant meta data
Backup solution split into different units for server, Business Essential and NAS
Comes with both online and Cloud backup storage
Comes with renewable license
NovaStor Datacenter Key Features:
Offers advanced data protection plus disaster recovery for all single windows servers.
Complete server protection for all physical and virtual machines as VMware and Hyper-V.
Comes with a single license and single installation.
Multiple server environments can be handled with an all-in-one backup solution inside the Nova backup NAS. Therefore this system will support any heterogeneous environment, therefore the systems can be managed and at any time and from anywhere.
The architecture of NovaStor Datacenter is responsible for its high scalability and performance.
When it comes to choosing between the NovaStor Datacenter and Acronis Backup, the size of the organization and what the package is intended for, must be considered. While larger organizations may opt for Acronis Backup, smaller and medium size organizations can rely on NovaStor Datacenter because it works for the two giants – Microsoft and Mac. Secondly the cost of running a Acronis Backup 12 can be economical at the long run especially when you plan to expand your business enterprises.

June Deal! 40% Off Acronis Backup Server for Windows (Perpetual License) Discount
40% Off Acronis Backup Server for Windows (Perpetual License) Discount