Paragon Hard Disk Manager 15 Suite New Features Review 20% Off Paragon Hard Disk Manager 15 Suite Coupon

Paragon Software Coupon Codes
$49.95 $39.96




No code required
For the past many years,
Paragon Hard Disk Manager
Suite has served the customers as a one-stop solution to protect, maintain and manage their PCs. It is one of the easiest to manage utility software, which features twenty plus premium disc management tools. It includes all the necessary tools, such as powerful partition manager, OS migration wizard, perfect data wiping tool, and disk maintenance and optimization tools. It can make the most painstaking tasks like migration to new hard disks, solid-state drives and virtual machines, much easy and fast. It also features a full range of disc backup and recovery tools, making it an ideal system and data management solution for every computer user.
Now Paragon has released the latest edition of this software, The Hard Disk Manager 15 Suite. However, the core of the software remains the same; Paragon has incorporated many new features and improvements in the new version. Let us have a closer look at the new features in this application.
Posted by
Paul Wilson
on 15.11.2014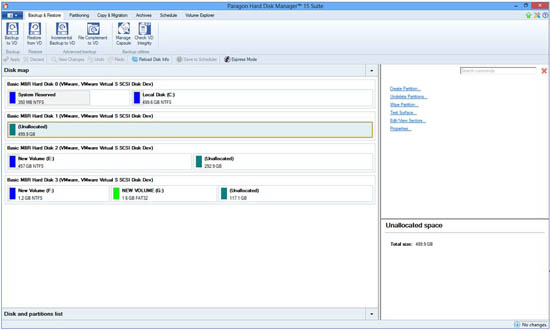 Main Launcher Window: It will help you to run wizards, dialogs, and many other functions in an easy way.
The New Features

- Refined GUI

The Hard Disk Manager 15 comes with a revamped Graphical User Interface, and now it is easy to find a particular function. It features Metro-style Express Launcher, a tile-oriented interface fully streamlined with Windows 8 and a ribbon based full launcher. In addition, you can call the legacy functions that are hidden by default, through a special legacy view in the new version.

- Inbuilt Recovery Media Builder 3.0

Now there is no need to download the backup media builder and recovery medial builder separately from the Paragon web site. The integrated RMB 3.0 in the new version offers you a combination of the best features of those two utilities, improving its stability and usability. The new recovery media builder enables you to create either WinPE or Linux based bootable environment on an ISO image format, or on a USB flash drive, and it can be of great use, to recover your system when the OS is corrupted or damaged.

- File level backup and restore for virtual containers

This new version allows you to create file level virtual containers such as full, incremental and file complements, thus enabling you to protect your system at file level.

- Wiping SSD

Using Paragon Hard Disk Manager 15, wiping SSD is made very easy regardless of its make and size.

Screenshots

Express Launcher window, which provides a quick and easy access to most commonly used wizards and utilities.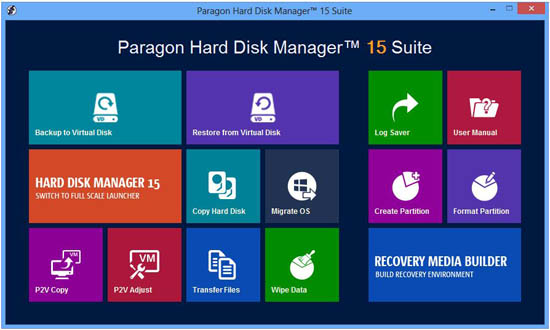 The new Recovery Media Builder 3.0 wizard, which helps to create Linux or WinPE based bootable media on USB flash drive or in an ISO image format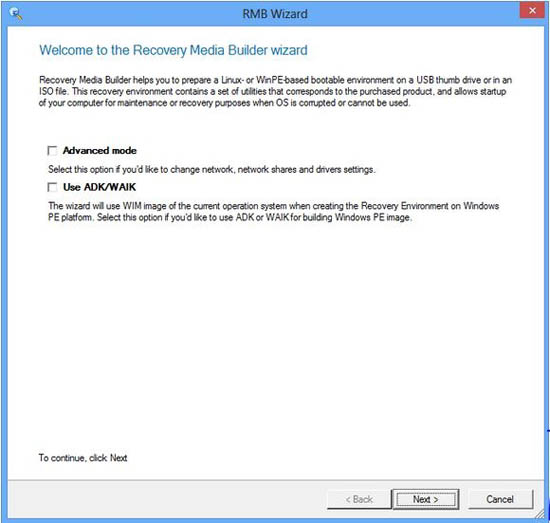 Physical to Virtual Copy wizard.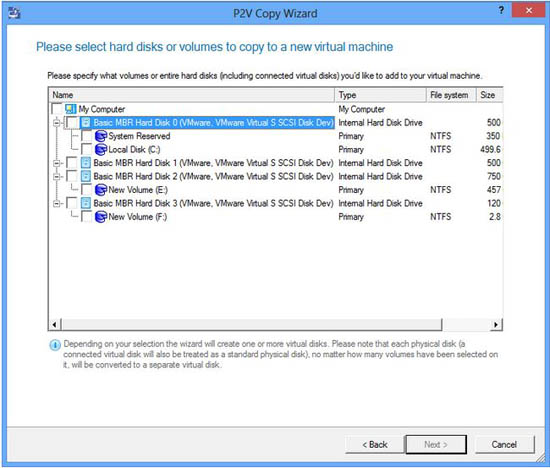 Migrate OS to SSD window.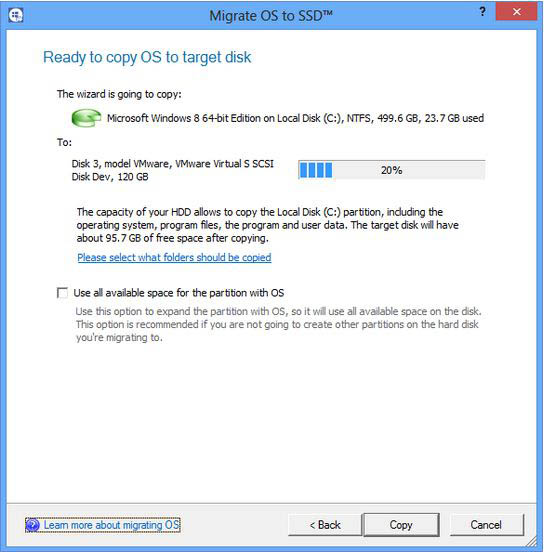 Split Partition Wizard.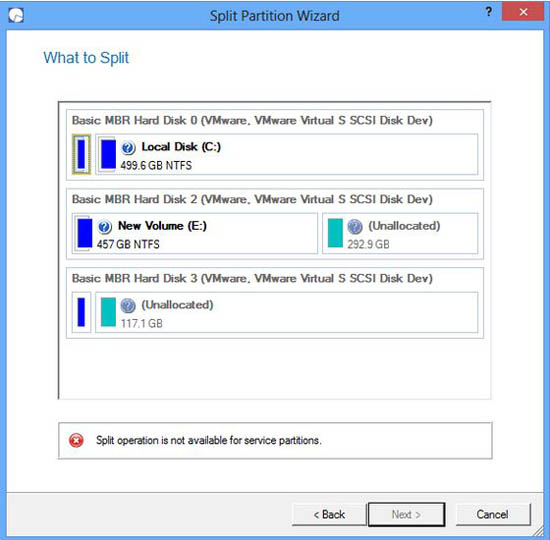 System restoration from Virtual Disk.