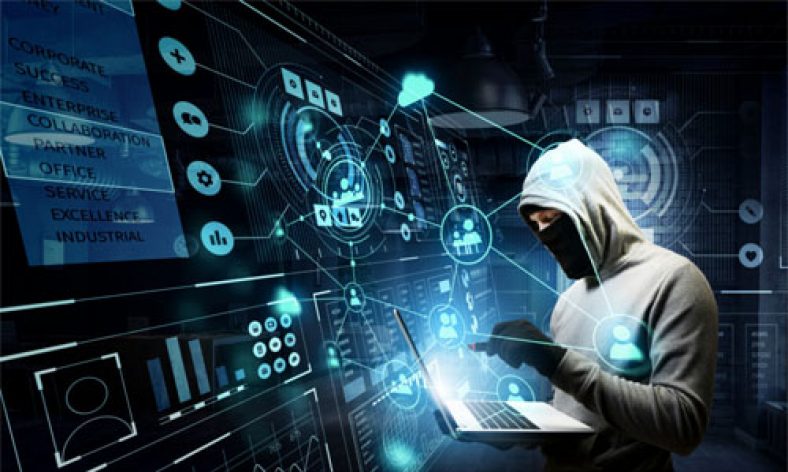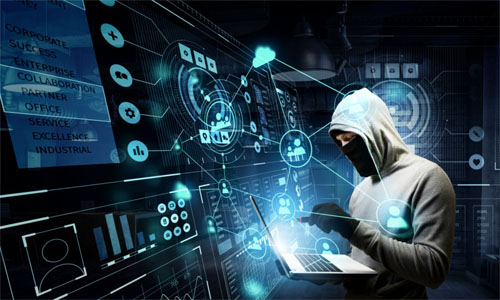 The Best Free Firewall Programs for Windows 10 You Should Consider in 2020
Earlier people were only bothered with online privacy but the recent spate of cyber attacks have forced us to also look after our offline privacy. With the latest technology advancing in leaps and bounds cyber criminals have got hold of very sophisticated cyber tools and programs which are capable of attacking your computer even when you are offline. Here's a list of five best free firewall programs for Windows 10 to help you keep those threats at bay.
 What is a Firewall Program?
Most best internet security suites come with in-built tools to check a whole range of suspicious activities. However, it is always a good idea to provide your computer with the best possible security. This is where the firewall program comes in. Firewalls are very effective network security programs which monitor incoming as well as outgoing network traffic at the gateway server and prevent any unauthorized access of your system or network. It never hurts anyone to invest in a decent firewall for their system or home network especially when it comes completely free. Here's a list of the five best free firewall programs for Windows 10.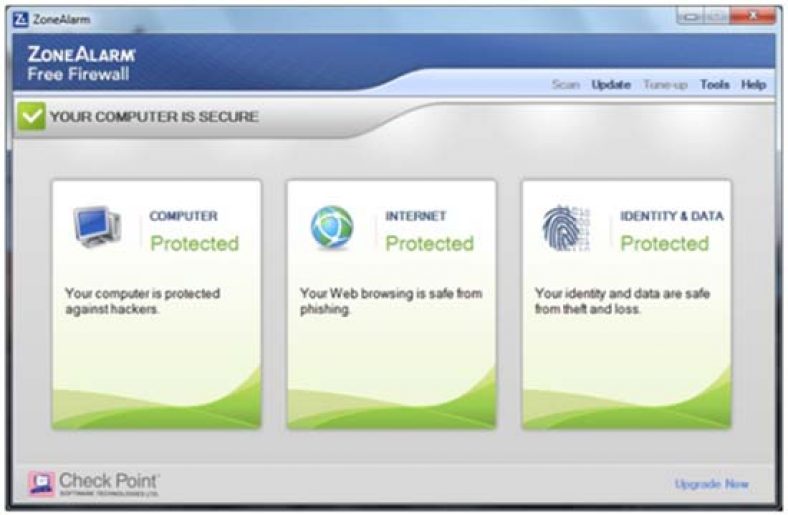 Back in the day when the internet was a tad less crowded and Microsoft users had to deal with endless cyber attacks one program came to the rescue. The application which introduced us to firewalls and was a must have in the old days of lax internet security is available for your Windows 10 and that too free of cost. The ZoneAlarm Firewall has been in business for a long time and here's why.
A new version of this popular firewall program can hide open ports, detect potentially threatening traffic and shut down malicious programs. It even connects with DefenseNet to provide the user with real time security updates whenever a new threat is detected. The user can also manually list any harmful website or suspicious URL or program to the list to allow or deny access. There are two modes- Auto Learn and Max Security. While Auto Learn mode studies the user's behavior pattern and network traffic to make adjustments, the Max Security mode gives the user full control of the firewall. Quite the handy program it works on Windows XP, Vista, 7, 8 and 10.
Get 70% Off ZoneAlarm Pro Firewall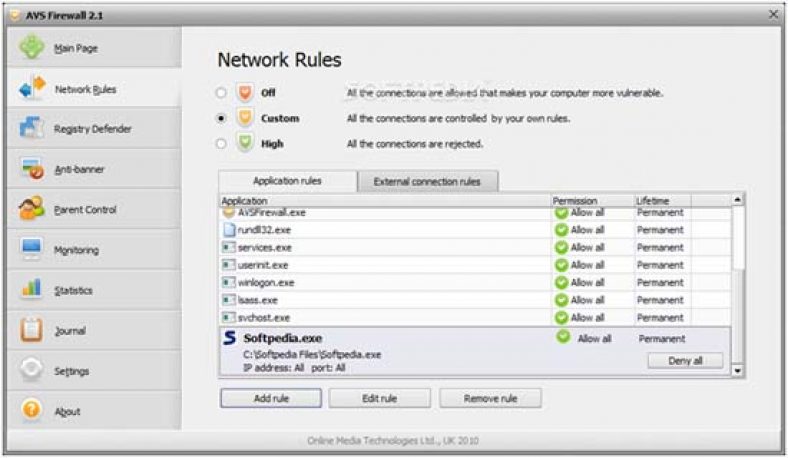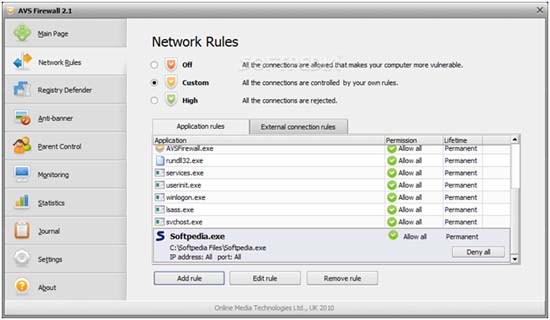 Much like the Comodo firewall listed above the AVS Firewall has a very user friendly interface and it's a breeze to work on even for anyone technologically impaired. The standard function of this program is to protect your computer from malicious changes to your registry which it does handsomely along with keeping your network free of annoying pop-up windows, flash banners and advertisements. It also allows you to customize any URLs, not listed, for ads and banners. The user can allow or deny any specific port, program or IP address just by adding them to the list.
One can also browse the processes currently running and block or allow anyone of them. Parental control is another great feature found in the AVS Firewall which allows you to block an explicit list of websites. It even lets you access the list of website if you password protect this AVS setting to prevent unauthorized access. All in all the AVS firewall is a great program to install on your Windows 10 computer. It's compatible with even the older versions of Windows like XP and Vista as well as more recent versions like Windows 7, 8 and 10.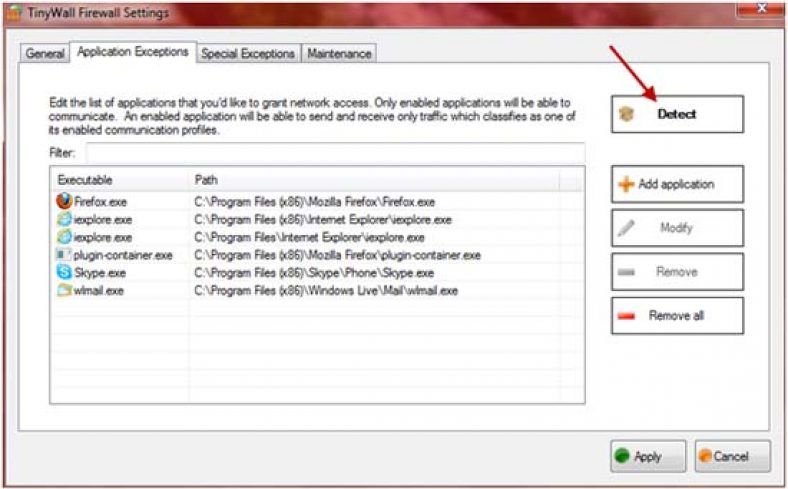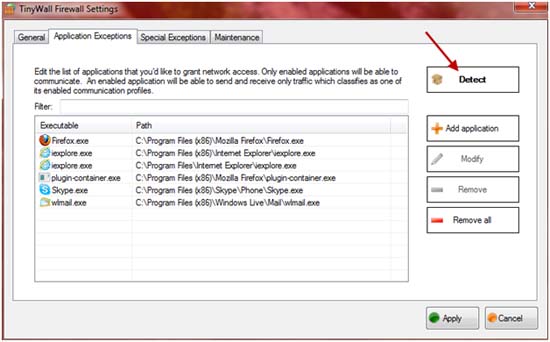 Quite the name for a firewall but don't let the creative name fool you! After all what's in a name! The curiously named program packs quite the punch for its size. Easy to install and easier to use are some of the positives of using TinyWall. Unlike most firewalls this one effectively protects your system and network without displaying prompts and notifications from time to time. Both manual and automatic control is on offer. The TinyWall detects threats and unwanted programs and blocks or allows them as per specified security rules. However certain programs or URLs can be manually added to the list to allow or block.
The active program blocks any known location with possible virus threats and keeps them out. It prevents any change to windows firewall and can even lock down the users file if under any threat. Password protection is another useful feature offered by this program. Able to run on Windows Vista, 7, 8 and 10 the TinyWall however is not compatible with Windows XP. So unless you are using Windows XP you can consider the TinyWall as your free firewall.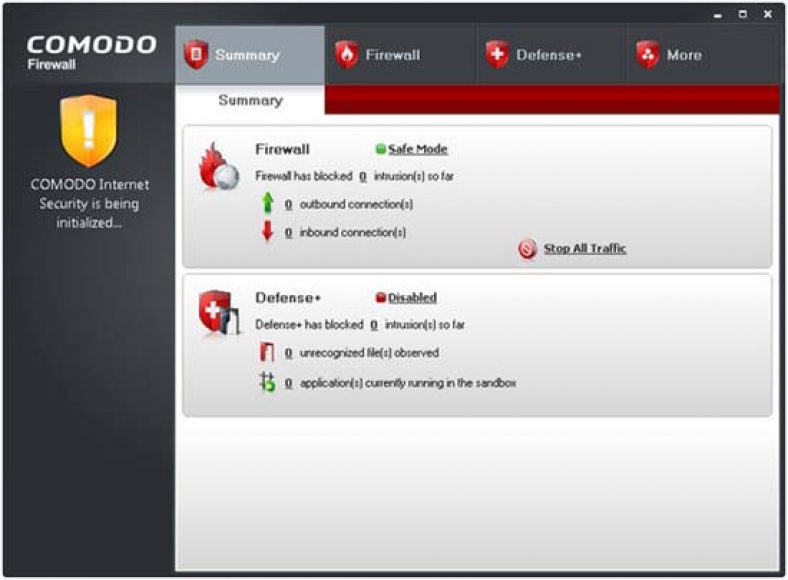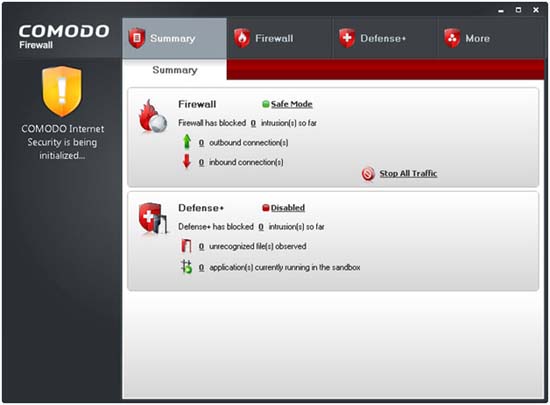 First and foremost this program has one of the coolest names for any firewall programs. Add to that a very cool and user friendly interface and you have got a winner. The Comodo firewall offers the user a very competent ad blocker, custom DNS server and easy blocking of program from entering or leaving a network. Along with the basic firewall features this program also allows virtual internet browsing a virtual kiosk and a game mode for the active gamers out there.
The ease of maneuvering is greatly appreciated as the wizard is a very simple one and lets you add any program to the block or allow list easily. There are advanced settings which offers yet more control of your system or network. The dual effectiveness of this program is a great feature as it not only caters to beginners but also to advanced users.
The Comodo Kill Switch is one such advanced option which allows the user to monitor all the processes running in real time and lets you block anything suspicious or unwanted immediately. The applications running in your computer can also be viewed in this window. Overall the Comodo Firewall is an extremely proficient program which works on Windows 7, 8 and 10.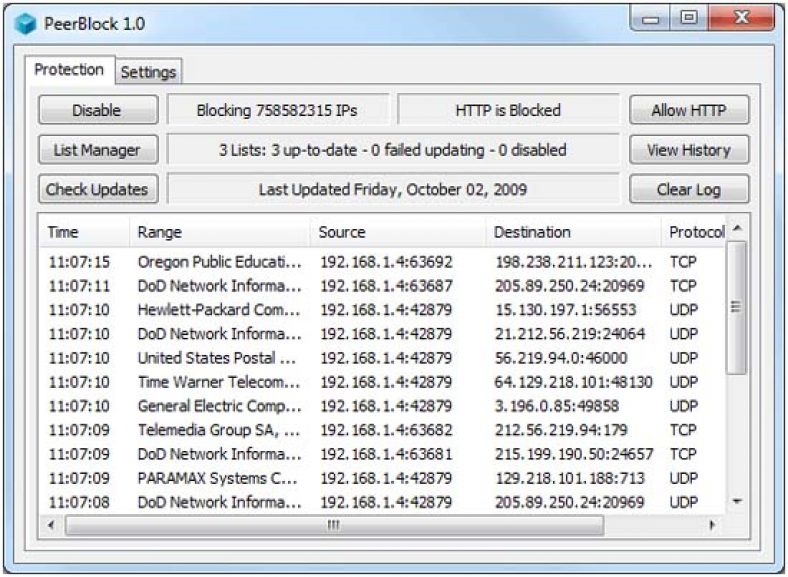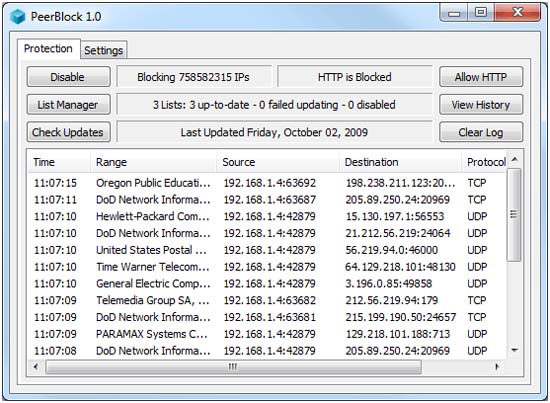 Now here's a firewall program designed to address specific needs. Specially built for regular file sharers, this program is capable of blocking a whole list of IP addresses instead of targeting a particular program. It is particularly designed to stop traffic from IP address you don't trust. You can add particular IP address of known adware company, malware or spyware, cyber criminals or organizations and the program effectively blocks any these listed IP addresses from accessing your network. Even more it also blocks outgoing traffic meaning the user will also not be able to access the listed IP address.
I-Block list provides a free list of known harmful IP address for you to select from and lets you add your own address. You can even block entire organizations or countries! The list is regularly updated by PeerBlock and protects your network on a daily basis that without your permission.