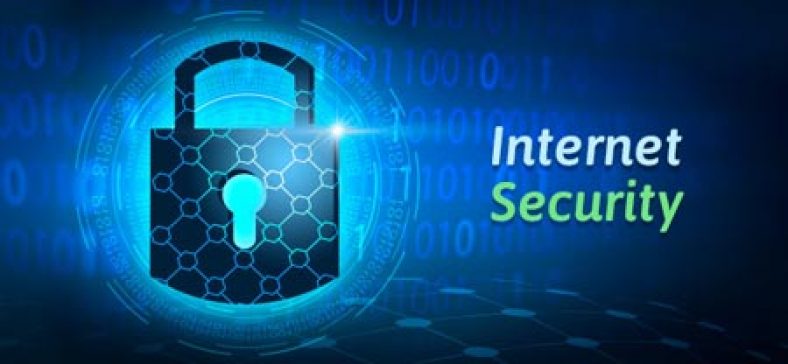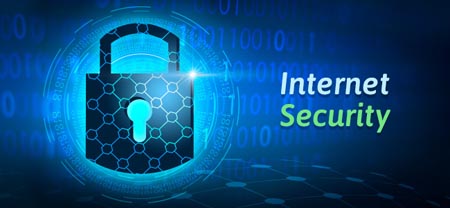 The Best 5 Internet Security Suites 2020 Comparison Chart
Internet is definitely the most innovative invention that revolutionized our life. From emails to entertainment, finest products to virtual offices, it brings everything to your fingertips. It made communication much easy and fast to cope up with the demands of modern life, but all these amenities comes at the price of some perils that is quite difficult to defend. If you are not armed and vigilant, you can easily become the victim of a cheat, theft, fraud or even property damage. The potential targets are not just limited to individuals, but corporations and even governments suffer from it. However, it is not necessary to be panic, and keep away from cyber world. With the modern internet security solutions, now it is possible to defend yourself and your assets from the online dangers effectively.
Instant messaging protection

Social Network protection
Multi-platform protection
Kaspersky Internet Security 2020

McAfee Internet Security 2020

Avira Internet Security 2020

---
PROS:
Better detection of malwares
Enhanced privacy protection
Trusted Application Mode
Safe-Money protection for online transactions
Improved Parental control
Simple and Easy to use
Multi-platform compatible
Less impact on system performance
CONS:
No ransom-ware protection
No real-time notification or remote configuration for parental control
Kaspersky is synonymous to high-end security solutions. They are providing premium protection to you and your assets at an affordable cost. Internet Security 2020 is the latest and updated version of their flagship product, and it offers complete protection from all cyber threats including viruses, malwares, Trojans, Phishing, etc. It comes with a horde of unique real-time protection features to ensure that you are always safe and protected while surfing, shopping, banking or using social network. This includes Secure Keyboard and Safe Money, which prevents the most important data such as credit card numbers, login ids, and passwords from reaching the wrong hands. The enhanced Parental Control allows you to monitor and control the online activities of your kids and protect them from the cyber traps. The Kaspersky Internet Security 2020 is multiplatform compatible and provides protection to all your gadgets that runs on Windows, Mac and Android platforms.
Get 50% Off Kaspersky Internet Security 2020
PROS:
Award winning Anti-virus
WebAdvisor for real-time protection
File shredder for enhanced privacy
Security management console for easy device management
Cross platform compatible
Fool proof protection with True-Key by Intel
Easy to use
Reliable customer support
CONS:
Low malware detection rate in AV tests
Heavy on system
Firewall not fully configured
McAfee Internet Security 2020 is an all in one software suit designed to keep you safe and protected from all existing and emerging internet threats. It comes from the Intel Security and incorporates top of the line technologies to guard you against virus and other online dangers. With its award-winning antivirus, McAfee blocks malicious websites, prevent dangerous downloads and avoid spam and phishing mails from reaching your computer. It scans the downloaded files and alerts you if anything detected to be a known threat. It also offers advanced security to your personal data. The file shredder in this software suit can be used to permanently delete the sensitive files including fax, financial information and business documents. The Security Management Console allows you to manage the security features of all your devices across multiple platforms from an easy to use webpage. McAfee comes with an intuitive user interface and configuring it in your system is straightforward. Also, McAfee's technical support is responsive, helpful and accountable. Check the latest McAfee coupon codes to get discounted price for the top rated antivirus solution.
PROS:
Comprehensive protection
Foolproof malware detection
Sonar Behavioral Protection to defend unidentified malware
Multi-platform compatibility
Smart Two-Way Firewall
Powerful password management and optimization tools
Facebook protection
Seamless mobile device support
Remote Locate to find your lost devices
CONS:
Limited protection for iOS devices
Symantech's Norton is probably the most famous name in the internet security software segment. With more than 12000 well experienced engineers, virus hunters and threat analysts, Norton always provide best in class security against all kinds of cyber threats. For more than 30 years of service in this field, Norton has the most abundant database of security intelligence and they continuously monitors and analyzes new threats to find every possible ways to provide sustained protection to you and your assets. In many independent antivirus tests, Norton scored top rates and outperformed its rivals with good margin. It comes with next generation virus scanner, malware and spyware protection. It is equipped to defend unsafe websites and safeguard your privacy and identity during online transactions. The Smart Two-Way firewall doubles the security by blocking suspicious incoming traffic and preventing unauthorized persons from accessing your home network. The Norton 360 Deluxe can be used to protect up to five devices that runs on Mac, iOS, Windows and Android. I may recommend to visit the following resource for a great collection of Norton 360 Deluxe deals, coupons and discounts.
PROS:
Remarkable virus detection
Improved data protection with Data Shield
Complete Wi-Fi protection
Better parental control features
Powerful file shredder
Android protection
Easy setup and installation
CONS:
Firewall not effective as expected
Inadequate phishing protection
Unimpressive Parental control features
If you are looking for an affordable Internet security suite that can provide uncompromised protection against all kinds of internet based threats, then Panda Dome Advanced can be the best option. It can provide you excellent protection against all kinds of cyber threats including viruses, spyware, worms, Trojans and more. Panda's cloud based technology offers a new model in virus protection as it incorporates a user community where every subscriber contributes to detect new virus signature. In addition to virus protection, it safeguards your confidential files and personal data with its Data Shield. Other features includes improved firewall, parental control, Wi-Fi protection, URL and link filtering, Application Control, digital life sharing etc. Panda Dome Advanced can protect your Widows, Mac and Android devices and their technical support is quite impressive.
Get 70% Off Panda Dome Advanced
PROS:
Fast and easy to setup
Excellent scores in AV tests
Multi-device protection
Advanced real-time protection
Powerful ransomware protection
Smart artificial intelligence to protect zero-day attacks
Intelligent Repair System to restore damaged files
Better online gaming support
CONS:
Some features not available for internet explorer
Full scan needs unusually long time to complete
Poor performance in anti-phishing detection
Avira is another popular name among the tech savvies, and the Avira Internet Security has been one of the most trusted brands in the cyber security market place. With Internet Security 2020, Avira offers you a perfect blend of protection and cost-saving. It claims to have blocked more than 200 million dangerous websites and stopped 700 million virus attacks every month. The Avira Internet Security 2020 includes all necessary tools that you may need to keep your computer and the data in it safe and secure. Apart from powerful antivirus, it boasts enhanced features such as ransomware protection, privacy protection, data protection, secure financial activities, system tune-up solution and safe browsing etc. The secure finance adds an extra layer of protection while making online transactions by checking the website and verifies that it is real and you are not being tricked by a fake site created by a hacker. It also includes many useful tools such as Disk Wiper, privacy cleaner, File shredder, file encryption, anti-spyware etc.