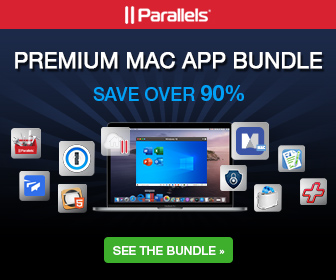 Parallels Premium Mac App Bundle Review – 10 FREE Apps and 95% Savings

Parallels is offering its existing clients as well as new customers a promotional Premium Mac App Bundle, a bundle of utilitarian apps if they upgrade to or buy Parallels Desktop 15 for Mac respectively. The bundle includes essential applications such as Parallels Toolbox, Parallels Access, MindManager 12 for Mac, 1Password Families, Hype 4.0 Professional, Twist, Roxio Toast 18 Titanium, Intego Mac Internet Security X9, Data Rescue 5 and PDFpen for Mac.
The Home and Student edition can be bought for $79.99 and can be upgraded for $49.99 while the Pro and Business editions are priced at $99.99 per year. Read below the fold to know more about the Parallels Premium Mac App Bundle and get a clearer picture of what the exclusive deal has in store for you. The offer is time-limited but I may recommend you to check the latest Parallels coupon codes and deals to take advantage of the huge discounts.
Get 95% Off Parallels Premium Mac App Bundle Deal
1
 Parallels Desktop 15 for Mac
Parallels Desktop 15 for Mac, the latest version of the finest virtualization software, has released just in time for Apple's upcoming fall update of macOS Catalina (10.15) and lets MacBook users run Windows on Mac by downloading and installing Windows 10 or by creating virtual machines from existing Windows, Linux, Ubuntu, or Boot Camp installations. Read a complete Parallels Desktop 15 for MAC review.
PROS:
DirectX 11 via Metal API
Student discount available
Centralized administration and management
Unified Volume License Key for mass deployment
Premium 24/7 support via phone and email
Support for business cloud services
CONS:
Few confusing Mac integration features may overwhelm amateur users
Parallels Desktop 15 is optimized not only for macOS Catalina (10.15) but also for the latest Windows 10 updates that enable seamless use of macOS and Windows simultaneously without rebooting PC. In the coherence mode, users can hide Windows yet still use its applications like Microsoft Office and Microsoft Edge.
The new version now supports DirectX 11 supported by Apple's Metal API instead of the outdated OpenGL to take graphics to exciting new levels. The switch to DirectX 11 via Metal API has led to considerable improvement in performance with 80% faster launch of Microsoft Office applications and 15% faster 3D graphics improvement being the highlights. The UI is faster and more responsive than Parallels Desktop 14.
Parallels Desktop 15 takes advantage of the newest Catalina innovations to provide perks such as Sidecar and Apple Pencil support, sliding mouse, dynamic resolution, and out-of-the-box multimonitor support without Parallels Tools. An additional category of Bluetooth devices like IRISPen, Logitech Craft keyboard, smart home appliances, and smart-bands are also supported.
Users can now save passwords in keychain, preview thumbnails, drag and drop from Safari, and much more. New advanced features include Virtual Platform Trusted Module (vTPM) integration along with additional features for IT admins.
User Reactions On Social Media and Forums
Almost all users on social media forums such as Reddit and Twitter were excited by how smoothly CAD/CAM applications such as Lumion, ArcGIS Pro 2.3, Autodesk 3ds Max 2020, and more ran on Parallels Desktop 15. Graphic intensive games like Crysis 3, Age of Empires, Anno 2205, and Space Engineers among others are a dream to play on DirectX 11 via Metal API and avid gamers are over the moon for the new advancements in graphics. There were no major complaints against the new version and users have given favorable reviews of Parallels Desktop 15 for Mac.
Parallels Desktop 15 for Mac is the fastest and most efficient way to run Windows apps on Mac with a plethora of innovative features and is a boon for PC gamers and users of graphics-intensive CAD/CAM software.
2
 Parallels Toolbox For macOS and Windows
Parallels Toolbox is a functional suite of 30 or more tools for both macOS and Windows 10 that make it easier for any user to save space on a hard drive, create quality content, and optimize personal computers for greater efficiency.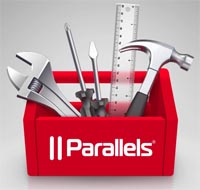 PROS:
Slick and improved user interface
Customization options
Multiple applications launch
Presentation mode and game mode available
CONS:
Subscription product means annual payment for license renewal
Parallels Toolbox for macOS and Windows are a set of versatile tools that make working on a MacBook or Windows PC fast and easy. One of the new features in the latest Toolbox is the drag and drop archiver that lets users drag large files into the archiver to zip them into smaller files. Alternatively, zipped files can also be dragged and dropped into the archiver to unzip them all while carrying on with other tasks.
Screenshot functionality has greatly improved and users can now grab specific screenshots or whole screenshots of the desktop. Record screen, another useful feature, lets users record the computer screen to make how-to videos or tutorials without wasting time by writing down instructions. The clever Launch feature allows the user to save files or applications they need daily to Launch so that such files and apps can be accessed with one click without digging around the PC. Hide desktop feature hides all icons from the desktop screen leaving it fresh for full-screen presentations.
Other convenient features include presentation mode, do not sleep, energy saver, sleep timer, switch resolution, GIF maker for macOS, and block camera just to name a few.
User Reactions On Social Media and Forums
User reactions on social media sites like Twitter and Reddit were prominently in favor of the newest Parallels Toolbox with generous reviews appreciating the versatility of the product. Most users commented on the brilliant and highly productive user interface and praised the numerous utility tools that Toolbox provides. Negative comments were hard to come by with only a few users complaining about the annual license renewal.
The Parallels Toolbox offers a wide variety of practical tools for both macOS as well as Windows users so as to improve the working experience and speed of PCs and is a must-have for professionals and beginners alike.

3
Parallels Access For iOS or Android
Parallels Access for iOS and Android is a productive application that allows fast and safe remote access to applications and files on a PC from any remote computer, mobile devices, or even cloud storage.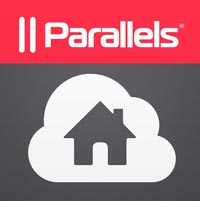 PROS:
Applications on the home screen
Full-screen applications
Remote access to files
Supported on all Android and iOS mobile devices
Seamless navigation
CONS:
Few limitations in the free trial
Parallels Access brings all files from cloud storage to personal computers together on a local device and enables access from a remote computer. Parallels Access uses an exclusive Application technology to let users access and use all desktop applications as native apps on their iPhone, iPad, or Android device. Screen resolutions can be adjusted by pinching to zoom in or zoom out.
Lock'n'Go Magnifying Glass is a wonderful tool for precision editing and lets users accurately cut, copy, and paste texts. One-finger lock makes clicking tiny desktop icons and dragging files or pictures easy and error-free. The File Manager can save desktop files on remote computers or mobile devices for use anywhere and anytime. Sharing files via Parallels Access is also quite efficient and no cloud service is required to do so.
For Samsung and Apple users, the integration with Samsung S pen and Apple Watch are extra perks that are well worth the investment. There are numerous interesting features available with the Parallels Access that can be a lifesaver to both beginners and professionals.
While testing Parallels Access I have made a conclusion that it is one of the top software available currently that provides reliable remote access to files and applications on the PC. Managing files with Parallels Access on both the PC and mobile devices is as easy as it gets and not only saves the user valuable time but also unnecessary hassle.
MindManager 12 for Mac is one of the most functional information visualization software currently available for brainstorming ideas and task management. The new version, a massive upgrade from its predecessor MindManager 11, comes with ample new features to offer greater control and flexibility.
PROS:
Intuitive user interface syncs automatically
Mind Maps
Export outlines to Word
Effortless entry and navigation via keyboard
Excellent for collaborations
Free 30-day trial version available
CONS:
Export to Excel and PowerPoint can be improved
May seem daunting to new users
What Is MindManager 2020 Video Guide
What's New In Version 12?
The new Touch Bar support is a thrill for users who regularly use keyboard shortcuts and is available for Touch Bar supported MacBooks. Touch Bar is a context-based feature that makes the most commonly used tools readily available to users via a shortcut so that maps can be created and edited faster and more efficiently. Apart from Touch Bar capability, new themes and match width features help to smarten maps and make sharing stylish.
HTML5 exports along with publishing capabilities have been updated to include filtering capabilities and intuitively offer interactive diagrams. One of the most exciting new features is SmartRules that enables users to set up triggers within map diagrams to transform a topic's aesthetic as well as data. SmartRules further allows users to automatically update a topic's appearance by changing tags, topic shapes, colors, fonts, and icons.
The Objects and SmartShapes have been updated and can now be used to create new diagrams such as matrices and Venn diagrams among others. All shapes can be formatted or resized and go well hand in hand with the SmartRules feature. New Dark Mode is also an excellent addition.
Users Feedback On Social Media
MindManager 12 for Mac received a lukewarm welcome on social media and forums like Reddit, Twitter, and TrustPilot. Reviews were mostly positive interspersed with a few minor complaints. The non-linear module of thought structuring was highly praised as was the Mind Maps that users claimed were the best thing about the app. The few complaints that were raised were restricted to issues related to exporting to Excel and PowerPoint that could improve. Some users also felt that the app can be unsettling for new users.
Any individual, be it professional or amateur, interested in a comprehensive digital mind mapping and data visualization software to intelligently manage tasks, plan projects, or map ideas can greatly benefit from MindManager 12 for Mac.
5
 1Password Families (One-Year Subscription)
At $4.99 per month, billed annually, 1Password Families is the ideal password manager for a family of up to five members as it provides not only one of the most robust securities but is also easy to navigate.
PROS:
Up to 1 GB secure storage for documents
24/7 fast customer support
Full versions of the latest 1Password apps
Unlimited devices
Item history backup
CONS:
On the expensive side
Limited sharing on storage plans
Get 95% Off Parallels Premium Mac App Bundle Deal
Set up 1Password on your Mac
1Password Families is rife with useful new features that allow users to not just to store numerous passwords but also to secure login information and private files in an encrypted vault secured via AES 256-bit encryption. Travel mode is one such feature that lets users lock their passwords while on the move so that no one can access the vault even with the password. Passwords are stored in the cloud and retrieved only when Travel mode is turned off.
1Password X is one of the finest features as it supports Linux and ChromeOS apart from the usual macOS, iOS, Windows, and Android devices. Keyboard shortcuts have been introduced in the forms of "CTRL+I" and "CTRL+F" that enable users to quickly add new items or search the vault respectively.
Watchtower is an up to date security dashboard that displays weak, vulnerable, and weak passwords. Passwords or accounts previously compromised from past data breaches are listed by WatchTower and also recognize vulnerable websites.
1Password Families is one of the most popular and secure password managers preferred by small businesses and families rather than individuals. It has earned the reputation of protecting user's data and privacy with the help of two-factor authentication and biometric logins such as Touch ID and Face ID.
95% Off Parallels Premium Mac App Bundle Deal
95% Off Parallels Premium Mac App Bundle: Get 10 Apps FREE
$1105

­Hype Professional is an advanced application by Tumult for web developers and content creators looking to create brilliant and interactive animated web content. The latest version Hype 4.0 adds various powerful new features.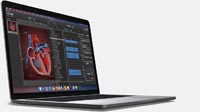 PROS:
Supports HTML 5 and CSS3 optimization
Customizable UI with Mojave support
Advanced export and export scripts
iPhone X options
Free trial version available
CONS:
Lacks Adobe Acrobat support
New Features of Hype 4.0 Professional
The latest version introduces the much-anticipated Sprite Sheet and Image Sequence Import along with editable HTML attributes that let users import sprite sheets or custom make as well as add additional attributes to images. The use of hosted runtime files to speed up loading in some cases is allowed by advanced export options such as Official CDN.
Animated Vector Shapes is a fantastic addition to an already feature-packed application as it offers shape morphing, polygons, paths, pencil tool, and the ability to line draw animations. Physics interactivity has been greatly enhanced by combining dynamic vector shapes and access to Hype's Physics engine via API and JavaScript code.
Fallback images let users take screenshots of an active scene and turn them into the poster or backup images or as a fallback when JavaScript is disabled. External editors offer greater functionality by allowing users to not only edit but also save resources on other applications.
The newest Hype 4.0 Professional is the go-to app for rich media ad content as it utilizes innovative updates coupled with most-requested user features to provide advanced ways of visual construction and content creation.
7
 Twist (One-Year Subscription)
Twist is a thread-based team communication application that is giving Slack a run for its money. Twist provides professional teams with an organized common hub to share and discuss ideas, communicate and work on projects together.
PROS:
Reasonably priced
Solid editing tools
Best suited for distributed teams
Very good time-off feature
Organized conversation and less distraction
CONS:
No audio or video calls
Can't pin messages to the top of a thread
Getting Started With Twist
Twist reduces the dependence on email for internal communication and improves team collaboration with productive features such as customizable threads. Threads enable better organization by topic and can be starred for notifications on updates or saved for later. Direct integration with Todoist makes it appropriate for project management.
The Time-off feature is quite helpful to keep notifications off while offline or on vacation. It is also a handy way for a member to remind the team of the member's unavailability for a certain period of time.
Notifications can be tailored to choose who gets notified and adjust each message for focused and meaningful work. This not just reduces clutter but also stops distracting all team members for targeted communication.
The user interface has been upgraded and now sports a minimalistic design that is at once attractive as well as practical. The cleanly designed intuitive UI provides a relaxed environment to improve efficiency and make Twist not only easy but also fun to use.
While Slack has been a dominant player in this market but Twist with its cleverly designed team communication application manages to take the fight to Slack and is gradually becoming the top choice for team communication thanks to its advanced features and refreshing UI.
Get 95% Off Parallels Premium Mac App Bundle Deal
8
 Roxio Toast 18 Titanium
Roxio Toast 18 Titanium is a Blu-ray and DVD burner for Mac with an extensive digital media suite that includes photo, video, and audio editing tools providing the simplest way to capture, edit and store media as well as publish online or burn to disc in a preferred format.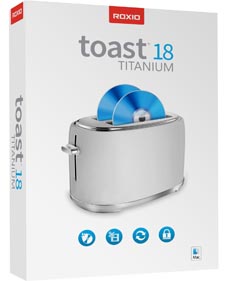 PROS:
Roxio Akrilic
Intuitive user interface
Easy to understand and navigate
Roxio secure burn encrypts data
AES 256-bit encryption
CONS:
Corel Painter Essentials 6 not supported
WinZip Mac 7 not supported
Roxio Akrilic is a thrilling new feature that lets users create and edit digital art out of imported photos with the help of smart technology. The new version leverages artificial intelligence to automatically identify and adjust objects in images for quick enhancements. AI and speech recognition are taken advantage of to accelerate workflow and provide stunning results.
Toast 18 Titanium is a 64-bit application programmed to support macOS Catalina (10.15) and uses the latest innovations of Catalina to provide an immersive and constructive user experience. Roxio Secure Burn is employed to encrypt and burn files on both discs and USB devices. Drag and drop allow users to add movies, edit text, change music or background image, and customize templates.
Users can also copy macOS, Toast, and other image formats and easily recover damaged files from discs or identify unrecoverable files. Conversion of audio or video to popular formats is supported as well as custom video profiles. Conversion projects can now be scheduled beforehand and can be paused or resumed as required.
The Titanium version offers almost all the features that the higher Pro version offers except a few advanced perks related to Corel Draw and is as good a choice as the costlier Pro version for general use. For general use, the Roxio Toast 18 Titanium is a good choice compared to its alternatives and even the Pro version.
9
 Intego Mac Internet Security X9 (One-Year Subscription)
Mac Internet Security X9 by Intego is a Mac Antivirus and Security application that offers a large variety of security and privacy tools aside from antivirus protection to MacBook users. Intego has been dedicatedly protecting Apple devices for over two decades and the latest version is a bold step towards solidifying their position as the top Mac antivirus and security package.
PROS:
Real-time Antivirus protection
Satisfying results in independent lab tests
Robust Firewall protection
Affordable
Parental controls with Pro version
CONS:
No browser protection
Few features limited to Pro version
Real-time antivirus via VirusBarrier X9 is one of the best features of Mac Security X9 as it automatically scans files as soon as they are accessed and stays active 24/7. The strong antivirus protects users not only against Mac malware but also from PC malware. Scans can be scheduled and external drives are automatically scanned when mounted.
More than just an antivirus, the app includes a robust firewall that not only blocks outside attacks but also manages the programs loaded on the Mac via NetBarrier X9, another impressive feature that protects Mac networks from unauthorized access. Intuitive firewall not only protects the user at home but also on the move with its location-aware firewall and also provides protection to Hotspots networks. It can identify various devices and block unreliable ones.
The user interface has been decently upgraded to feature an uncomplicated yet efficient UI that is designed to intuitively operate as Macs do. Users are notified via email if and when malware or virus threats are found and Mac antivirus history logs are also available.
The Intego Mac Internet Security X9 is an all-in-one package of the most vital features necessary to provide powerful antivirus and firewall security for Mac users at less than $50 per year. The Mac Internet Security X9 is designed specifically keeping the Mac in mind and Mac users are sure to benefit from the latest version.

Data Rescue 5 is a well designed and highly reliable Mac Data Recovery Software from Prosoft Engineering, Inc. The data recovery app helps users to recover lost or deleted files, photos, documents, and more from not only internal drives but also external drives.
PROS:
Extensive file support
Advanced search and duplicate file recognition
Numerous configuration options
Recovery file preview
Time machine compatibility
CONS:
Deep scans are time-consuming
Cannot pause or resume scanning
Recovery drive does not support Catalina (10.15)
What's New In Data Rescue 5?
Data Rescue 5 is capable of reading different types of storage devices and can retrieve lost data from a wide range of storage devices. Advanced search helps to smoothly and promptly identify files for recovery and the results of the last scan are saved. Recovery drives can be created and files can be recovered from the main drive via a bootable disk.
The Scan feature has seen major improvements and users can now use Scan Source to identify devices to recover from, Quick Scan when OS fails to boot or external drives don't mount, and Deep Scan if a drive is reformatted or the trash of useful files is emptied. The data recovery app offers preview attributes of all partitions and improved file support allows the recovery of more files than before.
Data Rescue 5 now offers users to create a clone in case the hard drives are having hardware issues or if Deep Scan is taking too much time.
Data Rescue 5 is the finest data recovery software available for Mac devices running macOS 10.10 and later. Even though recovery drives do not support 10.15, the app offers plenty of useful features and delivers a more than efficient performance.
PDFpen for Mac is an extensive PDF editor that comes loaded all the useful functions such as markup, edit, sign, or use Optical Character Recognition (OCR). It is one of the best alternatives to Acrobat Pro and one of the most sought-after PDF editing tools currently.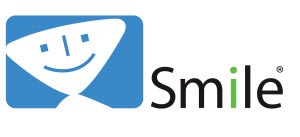 PROS:
Ease of use
Contains all necessary PDF markups and editing features
Useful when filling and signing PDF forms
Securely redacts sensitive information
Can export or sync PDF
CONS:
Edited texts often use the wrong font
PDFpen for Mac is a powerful and highly efficient PDF editing software that lets users add digital signatures, text, and images as well as make changes and correct typing errors with ease. OCR support is an impressive feature as it allows the PDFpen to do OCR and change images of scanned text into words. The PDFpen can also proofread OCR results to improve accuracy.
To easily edit PDF files with Microsoft Word, the software not only lets users export PDF to .docx format but also share with Word users. Editing PDF on the move is made tangible with the help of cloud storage like iCloud or Dropbox for seamless editing on iPads or iPhones. Drag and drop tool lets the user add a new page, delete a page, or even reorganize pages at will.
File attachments or annotations can be previewed and extracted while audio annotations can be recorded and played back. Guides help to snap objects in place. Personal information, including OCR text, can be redacted and sensitive documents password-protected via AES 256-bit encryption.
Users Reactions on Social Media and Forums
User reviews on forums such as Reddit and MacUpdate were mixed with most users praising the improved functionality and the numerous productive tools especially those features related to OCR. However, there were a handful of complaints from some users who claimed that their PDFpen software crashed several times. Apart from that there were no other significant complaints.
The PDFpen for Mac is a comprehensive PDF editing tool that covers most of the basic requirements while editing PDF documents and also includes handy tools for redaction and bookmarking. Mac users looking for long-term value can go for the PDFpen for Mac without hesitation.
Should You Grab The Deal?
The Parallels Premium Mac App Bundle includes ten of the most functional apps along with the ever-popular Parallels Desktop 15 for Mac. The fact that the bundle of 10 apps lets the user save from $49.99 by upgrading to the Parallels Desktop 15 from the previous version should be enough to convince any user who currently uses Parallels Desktop. For new users and users of Mac, the Premium Mac App Bundle provides powerful tools under one roof that increase productivity, improve Mac experience, provide strong security, and manage passwords along with a host of other essential activities.
If you are specifically looking for a comprehensive Mac experience without losing out on the benefits offered by other platforms such as Windows, the Parallels Premium Mac App Bundle is the ideal package deal that saves not only money but also working time. The best part of the premium bundle is that you get to save more than $1,000 as the applications included in this bundle would cost you more in case you buy them individually.