 Acronis True Image 2017 for MAC Features Review
Posted by
Paul Wilson
on 16.07.2016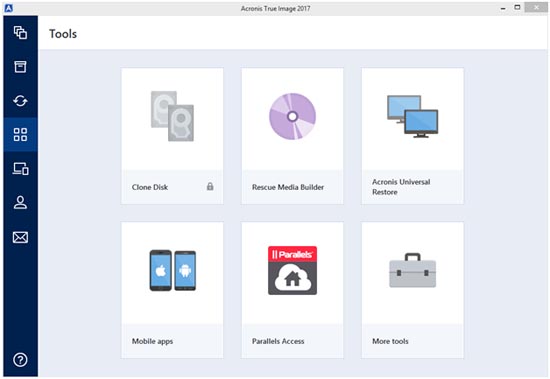 70% Off Acronis True Image 2018 3 Computers Coupon

Acronis for MAC Coupon Codes and Vouchers
$149.97 $49.99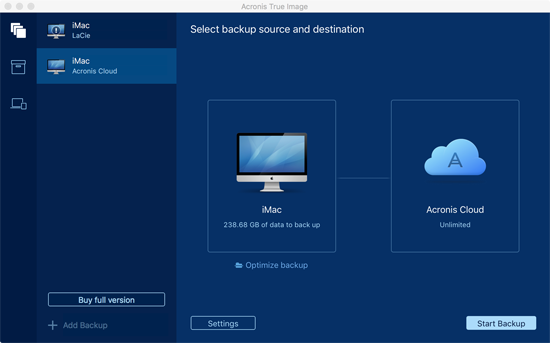 Acronis True Image 2017 for MAC was specifically designed for Mac operating systems, and it works with most version of the OS. Most of the Mac backup softwares around, aside the one for Time machine, work with r-sync- this is a utility capable of syncing files and directories across all drives and fortunately, this sync feature is available on the Acronis True Image 2017 for MAC. This software has been tagged as the most original backup system from Acronis for Mac users.
Most people do associate Acronis with Windows, but in this case, the company seems to be diversifying and Mac users are not left out. The sync feature in this new software is capable of creating bootable volumes, and that means when your PC system crashes, you will not lose anything, as you can restart from the backup and you will see everything as you left them once the backup is on. In the development of
Acronis True Image 2017 for MAC
, storage seems to be taken into serious consideration, especially with the rise in the demand for huge data, a situation that has put more pressure on enterprise or business storage.
One of the advantages of Mac over windows is that you can rsync a backup on a mac, and then restart your program on any other Mac using the same Mac OS version you are using. This is surely handy, especially when your PC system crashes but you need to get back to work as soon as possible. Though the new Acronis True Image 2017 for MAC has some tough competition in this area, but it provides some of the most advanced backup, restore and retrieval features for most Mac OS.

Acronis True Image 2017 for MAC is capable of backing up to regionalized or local backup center or into the Acronis cloud, therefore you can access or remotely retrieve your contents from anywhere. It provides an initial backup that is faster than rsync feature. The software allows local backups to be saved in a proprietary compressed format (.tib) , and this format can only be recovered through an Acronis system. The cloud backups provided by the software are stored in their natural formats, and they can be recovered to any Mac device from an Acronis web app on any device ( you will need to download and install the Acronis web app to access this feature).
How does Acronis True Image 2017 for MAC works guide


Downloading and installation of Acronis True Image 2017 for MAC works normally just like any other Acronis software. All you need to do is to download the .dmg disk image of the software, which is the disk image file, then double-click the file to open. Once downloaded , simply drag the app to the application folder , then open the application folder before double-clicking on the Acronis True Image 2017 for MAC app, then enter the serial number, and you will be directed to a new window that states "Select backup source and destination".

All you need to do is to click on the destination icon and then you will receive a pop-up , that will reveal the available media. And such will include all available internal drives, such as the Hard disk drive (HDD), USB drives, FireWire drives, NAS, Acronis cloud, and Network Share. From all these options, you can simply choose a drive and you will see the Backup button coming up, just click on the settings and another pop up will show and that is when the backup will automatically start. Once the backup has started, you will see the progress window that will automatically update in real time, if there is an error(for instance, Acronis may not access the USB 3.0), you will receive a message that the backup cannot start.


No code required