Copyright SoftoCoupon 2017

Posted by
Paul Wilson
on 14.11.2017
The Best VPN Services 2018 for Your Complete Privacy


What are the best VPN services and apps that you should consider in 2018? Well, it depends on your needs. For instance, if you simply want to browse the web anonymously, you can go for the basic VPN services. But if you are quite specific about your preferred location, you may have to go for the premium services that come at a cost. We have reviewed some of the best VPN services and apps that are going to be the most sought-after solutions in all likeliness in whatever is left of 2017 and in 2018 as well. We have compared the VPN applications across different parameters. Head over below to know which solution fits the bill for you, both in terms of features and compatibility.

1. ExpressVPN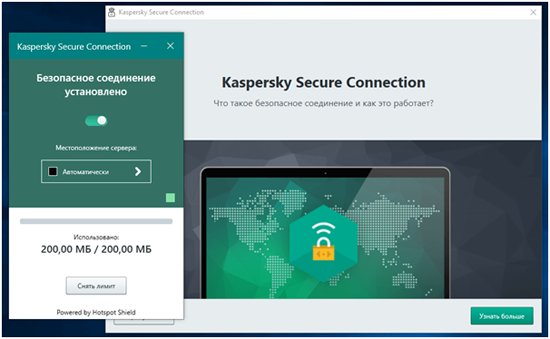 Kaspersky Secure Connection
creates a private network virtually by establishing a connection between your device and the destination
virtual private network
server through virtual tunnel protocols, dedicated connections and traffic encryption.
The VPN service leads the pack for its easy-to-use features. So when you are at the airport giving a brief presentation over Skype or at your coffee-shop office, you can easily and safely connect with your clients. It allows you to hide your IP address and you can choose the location from where you want to appear. You can choose from 18 different countries and it has 40 servers in different locations. The VPN server can be used in up to five devices.

Pros


- Cheaper VPN
- OpenVPN protocol which is faster than many other protocols

Cons

- Server count is comparably low
- Free version puts a cap of 200 MB on daily usage
- Only works on Windows and Mac (Android iOS version still not available)
# Check
Kaspersky Coupon Codes
to save extra on Kaspersky Secure Connection.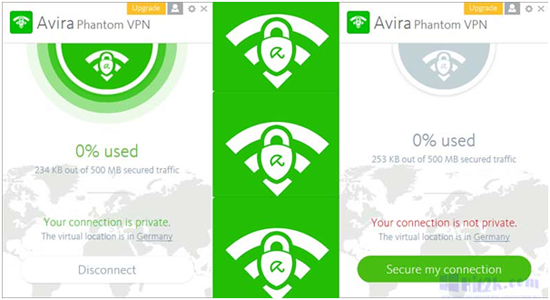 Avira Phantom VPN
, a cross-platform VPN app, is mainly aimed at the home users. The application has an overtly simple interface and you only have 13 choices when it comes to servers. The basic and free version has a data cap of 500 MB per month, and you don't need an email address to use it. You can't stream anything, but it's at least okay for low-bandwidth use.
Avira Pro version, however, requires all the details, including your email and physical address, PayPal and credit card information and so on. Avira is compatible with all the major operating systems and it uses the OpenVPN protocol. Avira has its servers in Australia, Brazil, China, France, Germany, Mexico, UK, and the USA.

Pros

- Extremely simple and easy-to-use
- Connect as many devices as you wish
- Reliable and consistent

Cons

- Quite expensive
- Locations are a handful
- Not many configuration options
# Check
Avira Phantom VPN Discount Coupons and Deals
3. Avast SecureLine VPN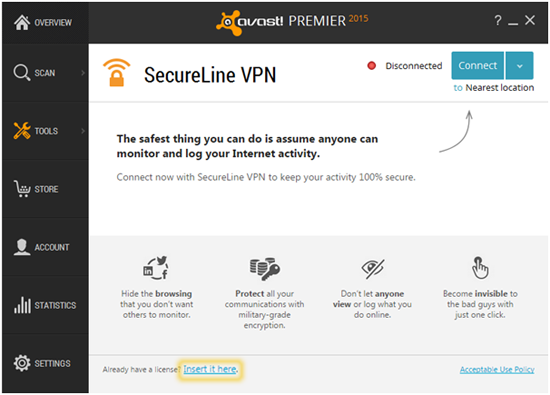 Avast SecureLine VPN
is a secure, simple and a reasonably priced VPN service which is unobtrusive as well. This is one of the few VPNs that allow you to access Netflix from a non-US location. There are 29 servers located in 21 countries and you can simply click 'connect' to switch to a server. However, advanced options are not available and that might be a bit of a disappointment for some users.
Avast SecureLine VPN works seamlessly across all the operating systems and you can use it on your PC or Mac computer. The VPN service uses OpenVPN on UDP and it is built on AES 256-bit encryption and you can connect multiple devices to it. However, you have to pay for one license if you want to use it on more than one device.

Pros

- Simple and easy to use
- Doesn't slow down connections
- Diverse servers

Cons

- Pricy option for users who want to connect multiple devices
- Download speed is comparably low
4. UK2.net VPN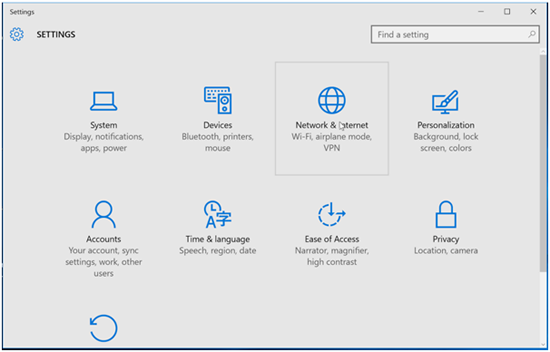 UK2.net VPN
is a simple, cheap and relatively speedy VPN service. UK2.net, which is a major hosting service provider, stepped in the VPN market way back in 2012 and while it is not as feature-heavy as the other services on the market right now, it might be a good choice for you if you are already an UK2.net user. The service uses PPTP and L2TP (IPSec) VPN protocols and it doesn't give access to VPN apps. In other words, you have to set it manually.
As of now, their servers are located in the US and a couple of European countries. UK2's VPN service is available for Windows, Mac OS, iPads, iPhones, Linux, Android devices.

Pros

- Professional VPN service
- Great phone and chat support
- Excellent network infrastructure

Cons

- Servers in only four countries
- No free trials available
5. Kaspersky Secure Connection VPN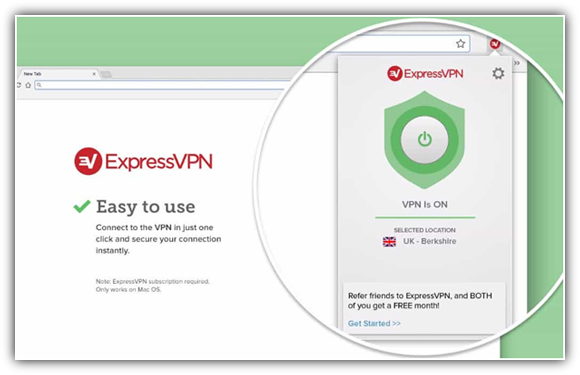 Dubbed as the world's fastest VPN,
ExpressVPN
comes with a 30-day moneyback guarantee and is placed in the higher price-bucket. It by default chooses the OpenVPN on UDP protocol, although you have this liberty of choosing from a wide range of protocols including OpenVPN on TDP, PPTP, L2TP/IPSec, and SSTP. You can use the VPN service simultaneously on three devices.
There's a reason why ExpressVPN is often chosen by the business owners across the world. It has 1500+ servers in 94 countries. Signup is required, but the setup process is particularly easy and hassle-free.

Pros

- Fastest VPN service
- High-level security
- Great design and interface
- Superb customer service

Cons

- Configurations are limited
- A tad more expensive than its competitors
# Check
ExpressVPN Coupon Codes
to save a little extra with the best VPN service.
2.
Avira Phantom VPN Pro
Name of VPN Service/App
Max. devices at once
Number of servers
Countries with servers
ID required
Supported protocols
Kaspersky Secure Connection VPN
5
40
Many
No
OpenVPN
Avira Phantom VPN Pro
Unlimited
13
Australia, Brazil, China, France, Germany, Mexico, UK, and the USA
No
OpenVPN
Avast SecureLine VPN
1 (for 1 license)
29
Prague, Czech Republic.
Frankfurt, Germany.
Amsterdam, Netherlands.
New York City, New York.
Miami, Florida.
Seattle, Washington.
London, United Kingdom.
Paris, France
No
OpenVPN on UDP
UK2.net VPN
1
Very few
US and three European countries
No
PPTP and L2TP (IPSec) VPN
Express VPN
3
1500+
94
Yes
OpenVPN on UDP, OpenVPN on TDP, PPTP, L2TP/IPSec, and SSTP