ExpressVPN Review 2023: A Fast And Reliable VPN Service With Top-Notch Encryption
ExpressVPN packs in many advanced features that might overwhelm an amateur user but the intuitive user interface makes even a beginner feel at home with its easily accessible tools and settings. For easy navigation one can simply click the burger icon to access the various options and toggle certain features on or off. Thus, beginners looking for a VPN that is simple to use and that takes care of their basic needs will find ExpressVPN to be a suitable choice.
PROS:
Robust encryption and no IP leaks or DNS leaks
Strict no-logs policy
Consistent performance with fast speed
CONS:
Slightly higher than the average price

June 2023 Deal! Exclusive ExpressVPN Deal 12 Months + 3 Months FREE
Exclusive ExpressVPN Deal 12 Months + 3 Months FREE subscription
The British Virgin Islands
24/7 email, forum, live chat, knowledgebase

Windows, macOS, Linux, Android, iOS, Chromebook, Kindle Fire, Chrome and Firefox browser extensions, routers, gaming consoles, and smart TVs
1
ExpressVPN: A Guide on Installation and Usage
Using a VPN is fairly simple as it involves does not involve navigating complex settings. To start one must first choose a suitable plan, select a payment method, and create an account to purchase the service from ExpressVPN. Subsequently,a link and an activation code are sent to the customers via a welcome email. The link takes users to the particular installation guide for their device. One license can connect upto 5 devices at once and there are different apps available for a wide range of operating systems.
Once you have downloaded the application you can install it with only a few clicks and in a few simple steps that require no prior experience. It takes less than five minutes to set up and choosing a server is also very simple. With only a click ExpressVPN's smart software automatically chooses the optimum server for you based on your current location so that you can get the fastest possible speed. If you want to change servers then you can manually do so by clicking on their list of over three thousand servers and selecting any server you want.
2
ExpressVPN Exclusive Features
ExpressVPN offers a few advanced features that only a handful of VPN companies provide. One such unique ExpressVPN feature is its Smart Location feature that automatically recommends the best possible server at a particular location and moment based on the network settings. This intelligent feature checks the speed index, latency and download speeds to refer to the user the ideal server. The higher the download speed and speed index are the better will be the connection while the latency must be minimum.
ExpressVPN exclusive feature is TrustedServer Security that reduces data theft or loss by never writing to the hard drive, by wiping all data with each reboot, and by reinstalling the whole software stack on every server at startup. The server runs completely on the RAM which, being volatile, wipes out all data on it every time power is turned off.
Split tunneling, another advanced feature, allows the user to selectively route certain traffic through a VPN server while the rest of the traffic takes the usual unprotected route. This lets you protect particular traffic without forfeiting access to local networks or devices connected to local networks.
Based on the average download speed and the various advanced features that ExpressVPN has to offer, I have concluded that ExpressVPN is ideal for a wide range of activities on the internet including general web browsing, unlimited video or audio downloads and video streaming.
3
ExpressVPN Privacy Policy
When it comes to the standard of the privacy policy, the location of the headquarters of the VPN service provider matters the most. Advocates of internet privacy and strict no-logs policy will find it assuring that ExpressVPN is based in The British Virgin Islands (BVI) which is not a part of the five, nine, or fourteen Eyes Alliance. The British overseas territory located in the Caribbean does not force companies, with strict laws, to retain customer's online data and is free from draconian cyber laws that pose serious threats to cybersecurity and privacy.
4
Netflix Support and Streaming Services
Netflix along with other prominent streaming services such as HBO, Amazon Prime Video, Hulu, and BBC iPlayer can be accessed via ExpressVPN. I accessed Netflix US on each of the twenty USA servers I tried and Netflix UK was also accessible easily. Netflix libraries in Brazil, India, Australia, and France, were all easily accessible via ExpressVPN without buffering or loss of quality. I could not unlock Netflix Germany on the Frankfurt server but on changing to the Nuremberg server I gained access. Generally, you will be able to stream Netflix on any ExpressVPN server but if you run into geo-blocks then you can try changing servers.
ExpressVPN is fully compatible:
Netflix
Facebook
Disney+
Spotify
BBC iPlayer
YouTube
ITV
ESPN
Twitter
Instagram
Wikipedia
Google
Amazon Prime Video
HBO Go
Hulu
Skype
Get 49% Off ExpressVPN (12+3 Months FREE)
5
How Good Is ExpressVPN for Gamers and Sport Fans?
ExpressVPN is an ideal choice for gamers as it offers an unlimited bandwidth as well as amazing speed for smooth gameplay bereft of any lag or glitches. I connect to a remote server to check how it affected the gameplay of demanding games such as PUBG or League of Legends. To my surprise, I had a pleasant experience playing graphics-heavy games even while connected to a server quite far enough to affect connection speeds.
Playing MMO and MMORPG games on ExpressVPN servers is quite pleasant but there are other VPNs in the market that provide a slightly better experience. ExpressVPN, in my opinion, is best suited for high-quality video streaming on Netflix, Amazon Prime, HBO, or YouTube and also for tension-free Torrenting.
Sports fans can watch live games on their favorite streaming service from anywhere in the world, even while traveling, in just a few simple steps. Sign up, download and install the ExpressVPN app, connect to the server location where the event is taking place, select a streaming channel, and enjoy. You can dribble past ISP throttling and geo-restrictions to catch live telecasts of your favorite sporting events even on public Wi-Fi.
The strength of encryption is the second most important thing on my list while reviewing VPN software. ExpressVPN uses the top standard of encryption and strong security protocols to provide its customers with one of the most secure cyber experiences possible. It uses the military-grade 256-bit AES cipher along with a 4096-bit RSA key and SHA-512 HMAC authentication to encrypt data which makes it nigh impossible to break into even for supercomputers.  Data transfers via P2P file sharing are highly secured via the SHA-512 HMAC authentication.
Robust security protocols are the next priority and ExpressVPN races ahead of its nearest rivals simply by supporting multiple security protocols such as OpenVPN TCP, PPTP, L2TP/IPSec, and IKEv2. However, users can set protocol selection to "Automatic" and ExpressVPN automatically selects the ideal security protocol based on a user's network settings. By default, the security protocol is set to the most advanced protocol- OpenVPN UDP.
7
 IP and DNS Leak Protection
The last, but certainly not the least, aspect of any good VPN that I always check is leak protection. IP leaks and DNS leaks are notorious for revealing private data of users to third-parties or cybercriminals even while the user's traffic is passing through an encrypted tunnel. Thus, I ran leak tests on the ExpressVPN Windows app and the Android app. Impressively there were no IP leaks or DNS leaks on the five servers that I tested. My ISP could not detect my IP address since the IPv6 was also blocked.
Even with all the strong security and solid leak protection, a sudden loss of power or an unforeseen drop in the VPN connection will leave your private data vulnerable and literally "free for all". Network Lock is an ExpressVPN advanced feature that is activated by default. Essentially a kill switch, Network Lock keeps personal data and IP address hidden even if the connection is compromised. It blocks all internet traffic until a secure connection is restored. The same feature appears as "network protection" on the Android app. The only downside that I could find in this app thus far is the glaring absence of a kill switch on the iOS app.


9
 ExpressVPN: Server Speed Tests
ExpressVPN promises lightning-fast speed on their servers and to put to test their lofty claim, I tested the download and upload speeds without a VPN as well as after connecting to several ExpressVPN servers. I used Speedtest by Ookla to check the speed of my connection and the results came out in favor of ExpressVPN.
Without connecting to any VPN, the download and upload speeds of my internet connection were around 93 Mbps and 94 Mbps respectively. I connected to ExpressVPN's suggested server and then tested again. Download speed dropped by just over 5% to 88.4 Mbps and upload speed dropped by 10% to 84.6 Mbps, both acceptable rates.
I manually changed servers a few more times as I wanted to check out the speed on other servers in various locations such as Asia, Australia, the USA, and Europe. First I connected to the Kent server in the UK and it gave me one of the fastest download speeds of 87.3 Mbps and an incredible 82.8 Mbps of upload speed. The download speed decreased only 11% and that is quite an achievement.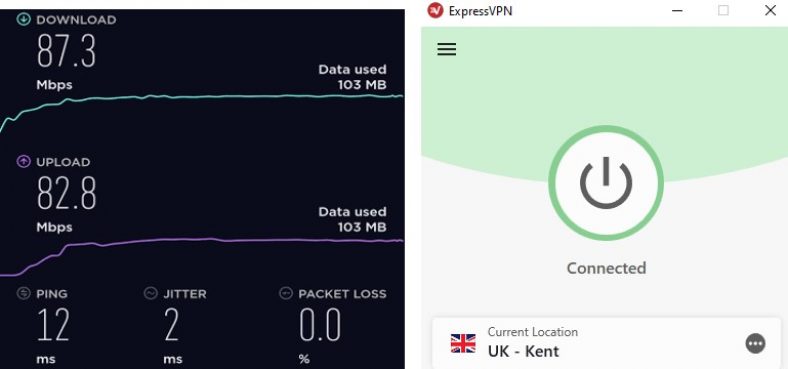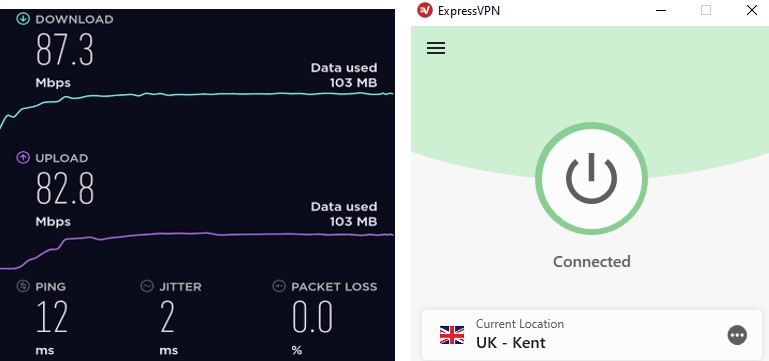 The USA server in New York also returned a decent download speed of 82.3 Mbps, an 11.5% decrease, while the one in Hong Kong, Asia recorded a download speed of nearly 70 Mbps, almost 25%. The Melbourne server in Australia was the slowest of all the servers I tested with an average download speed of 57.8 Mbps.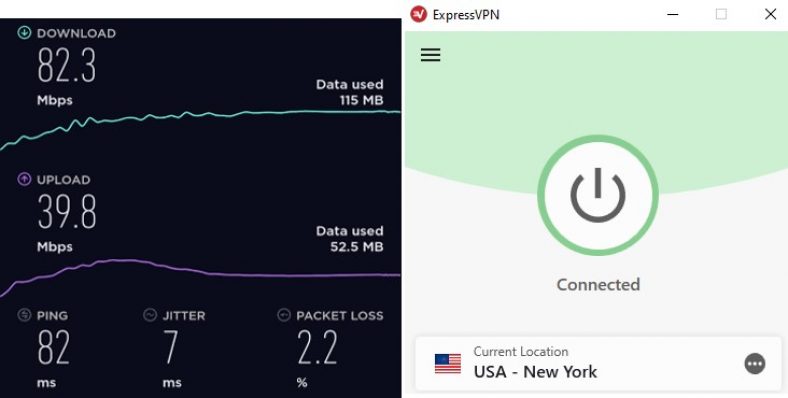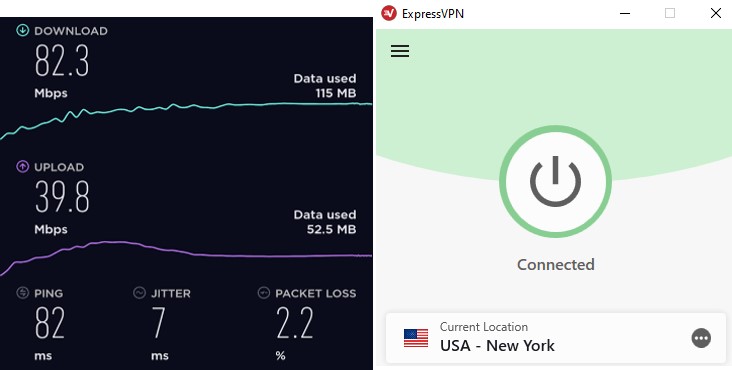 Servers speed in Australia and Asia also showed good results.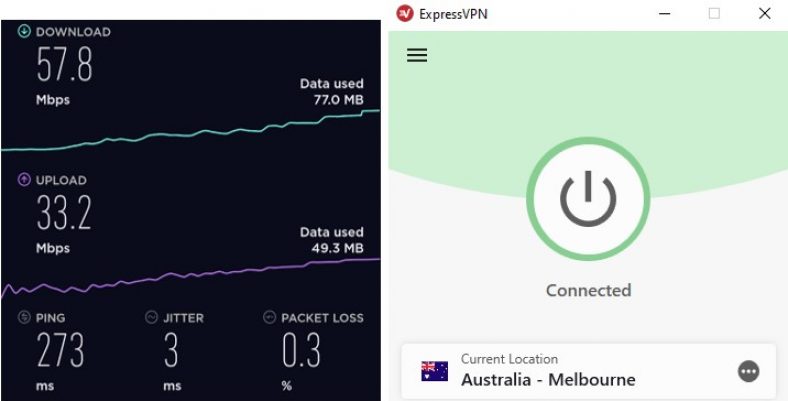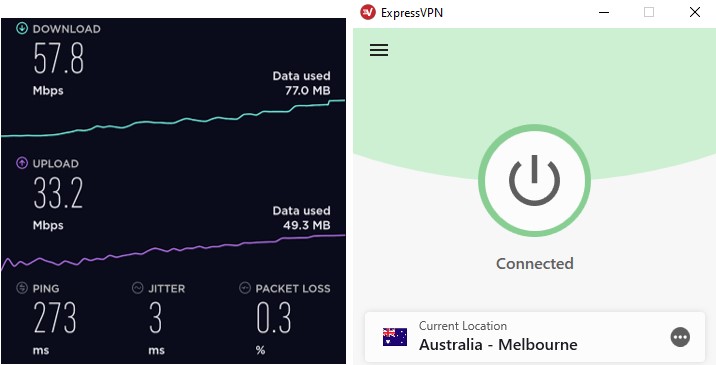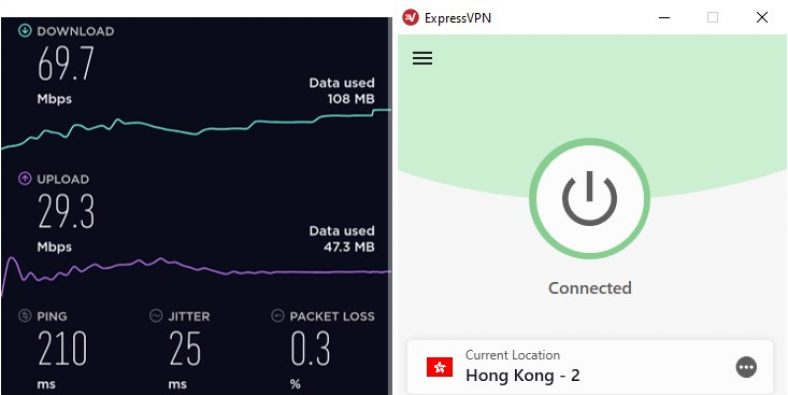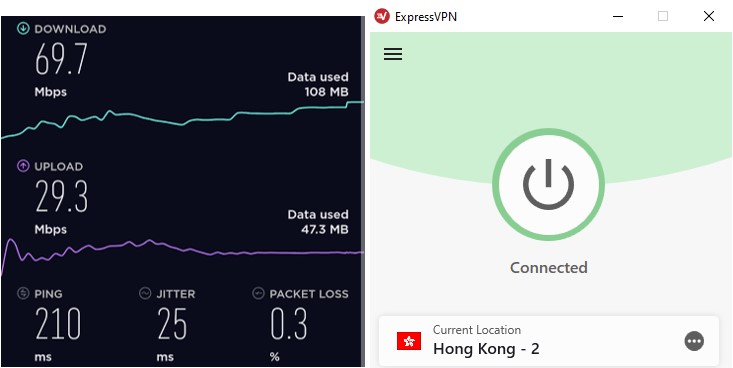 The upload speed on all the servers except the UK one is nothing to write home about with speeds ranging from 29 Mbps to 40 Mbps. However, with more than decent download speed web-browsing and high-quality video streaming went as smoothly as one can expect. Packet loss was well below the dreaded 5% limit and the highest packet loss I recorded was around 2% when connected to a server in the USA.
Furthermore, the app comes with an in-built Speed Test but it is only available for Windows and Mac devices and can be accessed by clicking the menu icon. Once the speed test has completed you can see the servers arranged according to three criteria- speed index, latency, and download speed. Select servers that have higher speed index and download speed but lower latency for a better experience.
Torrenting with ExpressVPN is a breeze as ExpressVPN not only provides unlimited bandwidth but also allows P2P sharing across all its servers. You can use any Torrent client to download anonymously as ExpressVPN neither keeps logs nor lets sensitive data be leaked. It also lets you bypass bandwidth capping, peering conflicts, and ISP throttling so that you can enjoy Netflix and YouTube without buffering. Thus, ExpressVPN is capable of providing the ideal streaming or gaming experience no matter which server you are connected to.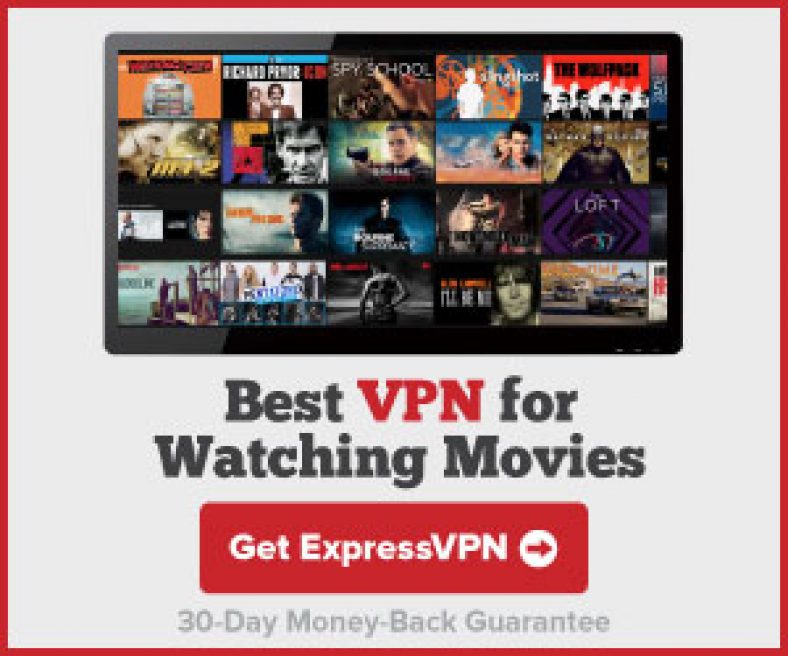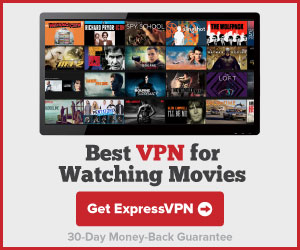 11
ExpressVPN vs Competitors
ExpressVPN has more than 3000 servers spread across 160 locations in 94 countries. One of its nearest competitors, PureVPN has 2000 servers across at least 140 countries. NordVPN, on the other hand, has as many as 5500 servers but is limited to just 60 countries. With Cyberghost, you can connect to over 7100 servers located in 90 countries. Another popular VPN service IPVanish has only 1300+ servers but in 75 countries. More the number of servers, the better are the chances of a fast and secure connection. With over 3000 servers, ExpressVPN may have fewer servers than NordVPN or Cyberghost but since it is distributed over 94 countries the chances of finding a server close to you is much higher than the others.
A single ExpressVPN license allows you to install it on any number of devices but connect only 5 devices simultaneously. Most VPNs like TunnelBear offer a similar simultaneous connections. However, NordVPN allows six simultaneous connections while CyberGhost takes it up a notch by providing simultaneous connections up to seven devices. The part where ExpressVPN edges ahead of its competitors is the number of operating systems it supports. While rival VPNs have apps for the most common platforms such as Mac, Windows, Android, and iOS, ExpressVPN covers a lot more platforms such as Linux, routers, gaming consoles, smart TVs, Chromebook, Kindle Fire, Nook, browser extensions, as well as the above mentioned operating systems. ExpressVPN even offers manual setup guides for Chromecast, Roku, and Nvidia Shield.
12
ExpressVPN Google Trends
Google Trends is an analytical website by Google that displays a graphical representation of the popularity of top search queries related to various regions, time range, and categories. Graphical diagrams of search volume over a specified period show the change in interest in a particular topic over time.
I used Google Trends to understand the general public interest in the product by checking certain popular keywords such as "ExpressVPN buy" and "ExpressVPN review". In the past 12 months, interest in "ExpressVPN" has been steady both worldwide and in the USA. There are several ups and downs in interest since October 2019 with highest peaks in April 2020 and July 2020 but interest in ExpressVPN is currently shown to be declined as of October 2020.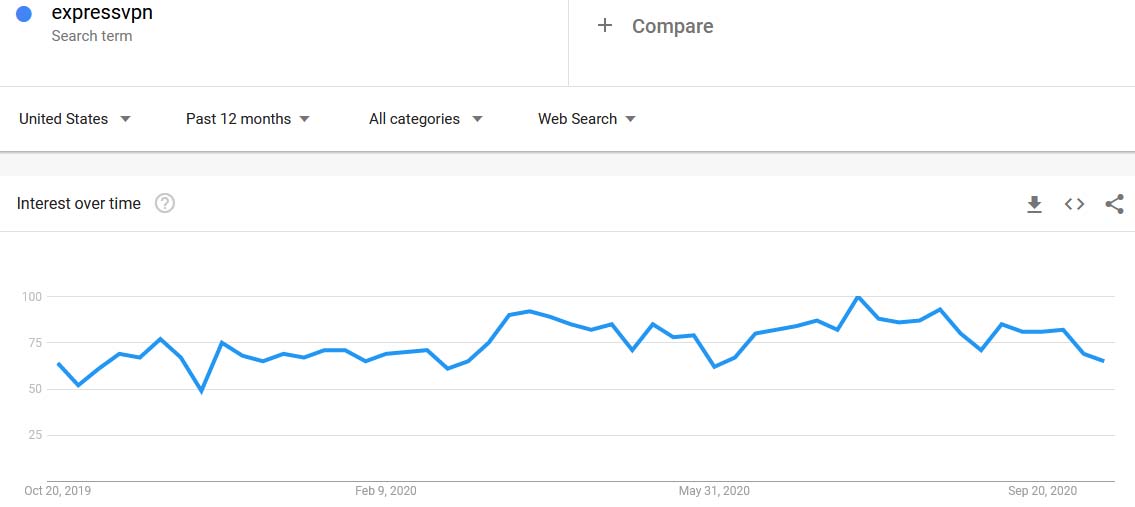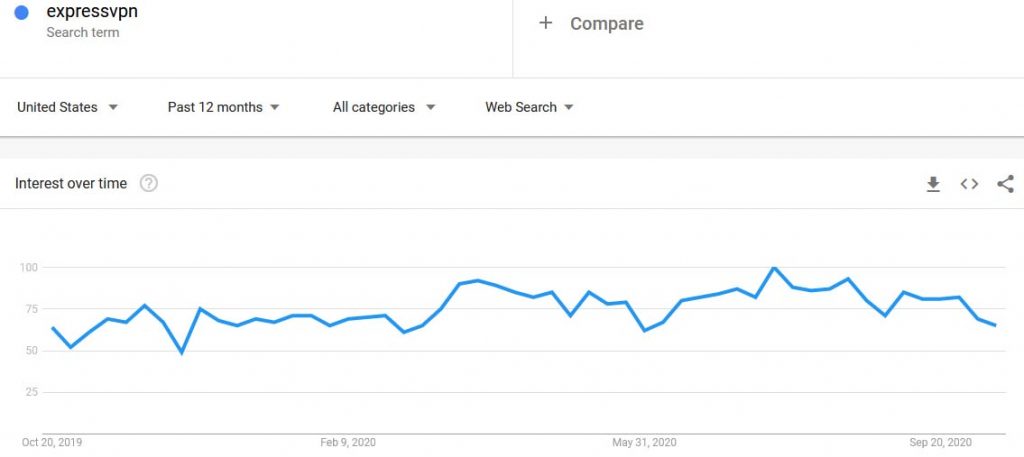 On searching with the keyword "ExpressVPN review", the result showed an uneven graph with lots of crests and troughs. Interest has been steadily rising since March 2020 and is projected to keep increasing over the next year. To get a clearer idea of how ExpressVPN fares with other VPN software providers like CyberGhost and Private Internet Access VPN, I ran a comparison test and the results came out in favor of ExpressVPN but with the above mentioned decline starting in late August 2020.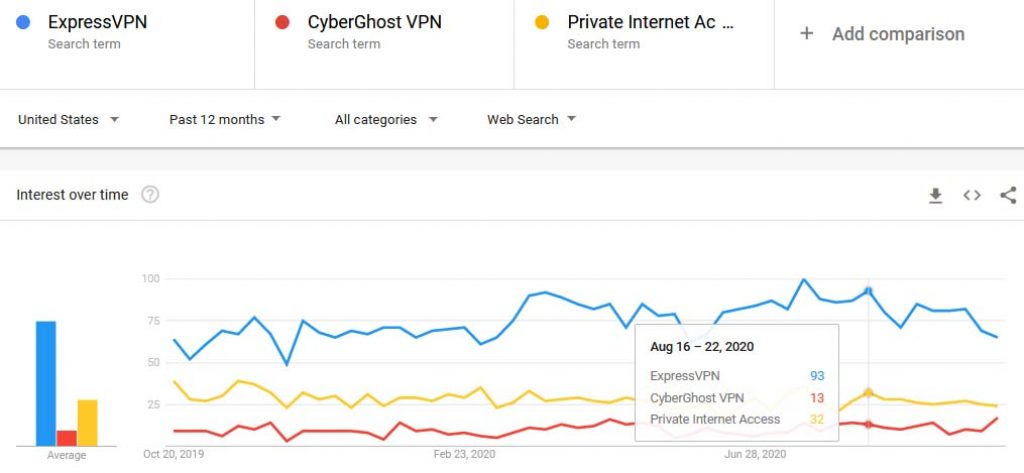 Interest in ExpressVPN was greater than either of the other VPN apps and the graph also estimated that the overall interest over time (the last 12 months) on ExpressVPN should increase in the coming months. Interest in Private Internet Access seems to be on the wane while Cyberghost has maintained a steady level of interest over the past year.
When it comes to assisting clients, ExpressVPN leaves no stones unturned which a visit to its website quickly establishes. The ExpressVPN Support page is as extensive as it gets and it is by far one of the best support pages that I have seen in a long time. There are separate options for troubleshooting, live chat, and instructions that make it easier to find solutions to your troubles and answers to your queries.
Numerous video tutorials posted on the page can guide new users through the installation and setup process. One can troubleshoot one's problems as well as get specific instructions to address a specific issue. The live chat is available 24/7 and I posted a few queries on the live chat after midnight and I received a prompt response along with useful information and links for further reference.
You can even send an email or file a support ticket in case the above options do not work for you. Overall, I found the support staff to be quite prompt and knowledgeable while the support page contains ample helpful resources.
14
 ExpressVPN: In the News
ExpressVPN has been in the news in the last five years as one of the top VPN service providers and is still making headlines in the VPN industry as one of the leading VPN providers. I have scoured several news sites and VPN blogs to gather interesting information and related data on ExpressVPN.
In September 2019, ExpressVPN made a deal with HP to provide HP customers with online privacy and security via the preinstalled ExpressVPN app on select new models of HP PCs including the HP Spectre x360 13. Users will be secured from day one and will also receive a free 30-day trial with full access to all ExpressVPN applications.
In its VPN review, CNET recommended ExpressVPN for its "market-leading speeds" and "solid security suite" and also claimed it to be an appropriate choice for both professionals and beginners. In other news, an independent audit conducted by professional auditors from PwC confirmed that the servers of ExpressVPN complied with their privacy policy as well as with their strict no-logs policy. The full details of the audit are available on the ExpresVPN website in PDF format.
China recently cracked down on VPNs as a measure to tackle the coronavirus crisis and media professionals working in China claimed they relied on ExpressVPN to successfully bypass the "Great Firewall" of China. One such young professional based in Guangzhou said he uses ExpressVPN to access blocked sites like Google, Twitter, and The New York Times as doing so is "integral" to his media work.
15
 ExpressVPN: Users Feedback
To accurately gauge the public mood on ExpressVPN, I visited some social media sites like Facebook, Twitter, and VPN forums. While scrolling through the various social media sites, I gathered that the public verdict on ExpressVPN is largely a positive one with only minor complaints regarding its pricing and features.
People are mostly interested in the strong encryption protocols and advanced security features that ExpressVPN provides. The fact that it can be used on almost all recognizable platforms made it a great hit among those who have used it as well as those who want to use it. The amazing speed on ExpressVPN's servers was also much talked about and many users claimed it to be faster than they expected.
There were a couple of recurring complaints that few users brought up. The above-average price seemed to trouble a few users while some other users were fine with the price but pointed out the absence of an ad-blocker and the fact that certain features are not available on all devices.
16
ExpressVPN: General Public Attitude
According to user reviews on sites such as Trustpilot and Sitejabber, ExpressVPN is a reliable and fast VPN provider that users claimed they can easily depend on despite its arguably high price. The majority of users praised the easy to navigate user interface as well as the plethora of advanced features that the ExpressVPN offers.
Attitude towards ExpressVPN was majorly positive with almost no negative comments on the above sites. Most users wrote that there was nothing to complain about considering the features it offers and its consistent performance. A few users who regularly traveled overseas were quite pleased with the performance of ExpressVPN and said that its servers provide fast speed no matter where they are in the world.
To summarize, I would say that the general attitude towards ExpressVPN on Trustpilot and Sitejabber is positive with praise for its usability and overall performance. I barely came by any negative review barring the occasional grievances against the price plans that can be ignored.
1 Month

Billed $12.95 every month
30-day money-back guarantee

15 Months

Includes 3 Free Months with Exclusive 49% Discount
Billed $99.95 first 15 months and 12 months thereafter
30-day money-back guarantee

6 Months

Billed $59.95 every 6 months
30-day money-back guarante
ExpressVPN does not store activity or connection logs like browser used, websites visited, traffic data, DNS queries, or even duration of sessions. The company has a strict no-logs policy and privacy policy that guarantees complete protection of user's private data. ExpressVPN even runs private DNS on its servers and zero-knowledge DNS ensures that the user's identifiable data is never stored on any ExpressVPN server.
The recent positive news on ExpressVPN and the general public perception surrounding the software has boosted interest in the software and the projected rise in interest does not seem out of place considering the favorable reviews that ExpressVPN has been receiving from general users and software critics alike. The prevailing popular opinion regarding ExpressVPN will likely be enough to maintain a consistent interest throughout the year.

June 2023 Deal! Exclusive ExpressVPN Deal 12 Months + 3 Months FREE
Exclusive ExpressVPN Deal 12 Months + 3 Months FREE subscription