Truehost Cloud Review 2023: Best Hosting's Deals and Cheap Domain Registrations
Truehost Cloud is a leading cloud services provider offering cheap TLDs and web hosting deals.
It is a one-stop online shop for web hosting, Domain Names Registration, Email Hosting, SSL Certificates, Virtual Private Servers, and Dedicated Servers.
Truehost Cloud provides 24/7 customer support and is available on online chat, support tickets, emails, WhatsApp, and many more.

September Deal! 60% Off TrueHost WordPress Hosting + FREE Domain Registration
60% Off TrueHost WordPress Hosting + FREE Domain Registration
Table of content
Pros & Cons
PROS:
Free Whois Privacy protection
99.99% uptime guaranteed
Unlimited bandwidth
Free Let's Encrypt SSLs
Free script Installer
Cloudflare protected nameservers
Unlimited database
back to menu ↑
How to Create a Website with Truehost Cloud
Users on Truehost Cloud can either create their website using CMS like WordPress, upload their coded website files or use a website builder called Olitt.
When it comes to building a website, the Truehost Cloud platform allows users to create websites depending on their needs, budget, and their skill levels.
Highly skilled web developers may opt for VPS and Dedicated servers or use CPanel hosting to host their already programmed websites.
That does not limit anyone to creating a colorful website when they do not have any programming skills since CMS such as WordPress, Joomla, Drupal, and Magento which come free with Truehost Hosting allow users to create wonderful websites one only needs to master the CMS they are using.
Truehost also has Olitt Site builder and Olitt Shop comes with free premade website templates, users can edit and customize the outlook and then attach their domain names.
Users just need to visit https://truehost.com/web-hosting/ and choose a hosting plan they can apply the discount coupon on checkout.
They will then be required to register a domain name or use an existing one.


Once you have chosen the domain, they can click the continue button to choose their billing cycle.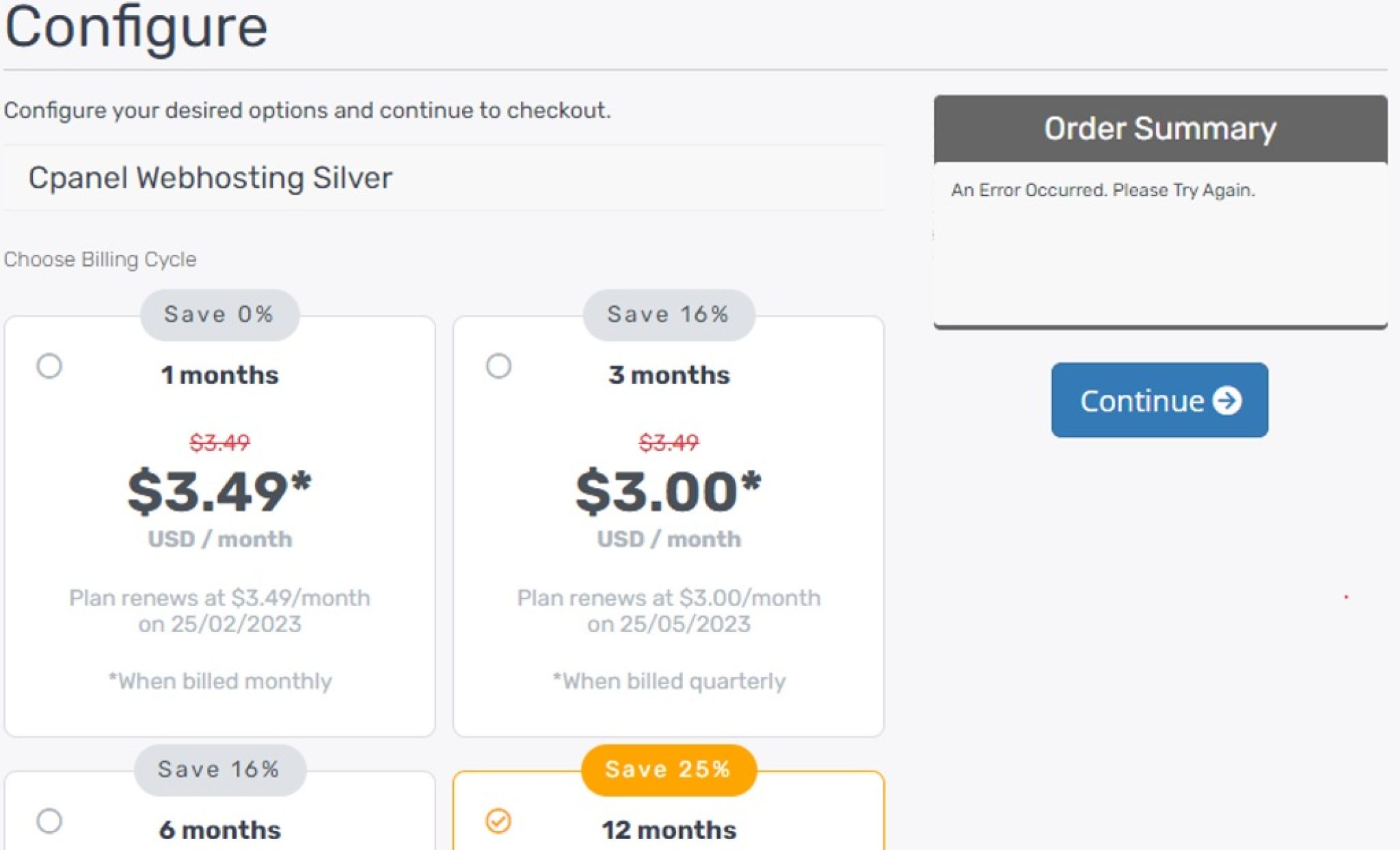 September Deal! 60% Off TrueHost WordPress Hosting + FREE Domain Registration
60% Off TrueHost WordPress Hosting + FREE Domain Registration
Truehost comes with a free WHOis privacy feature, Free DNS management, and Free Email forwarding so make sure to tick all the boxes if your order included a new domain name.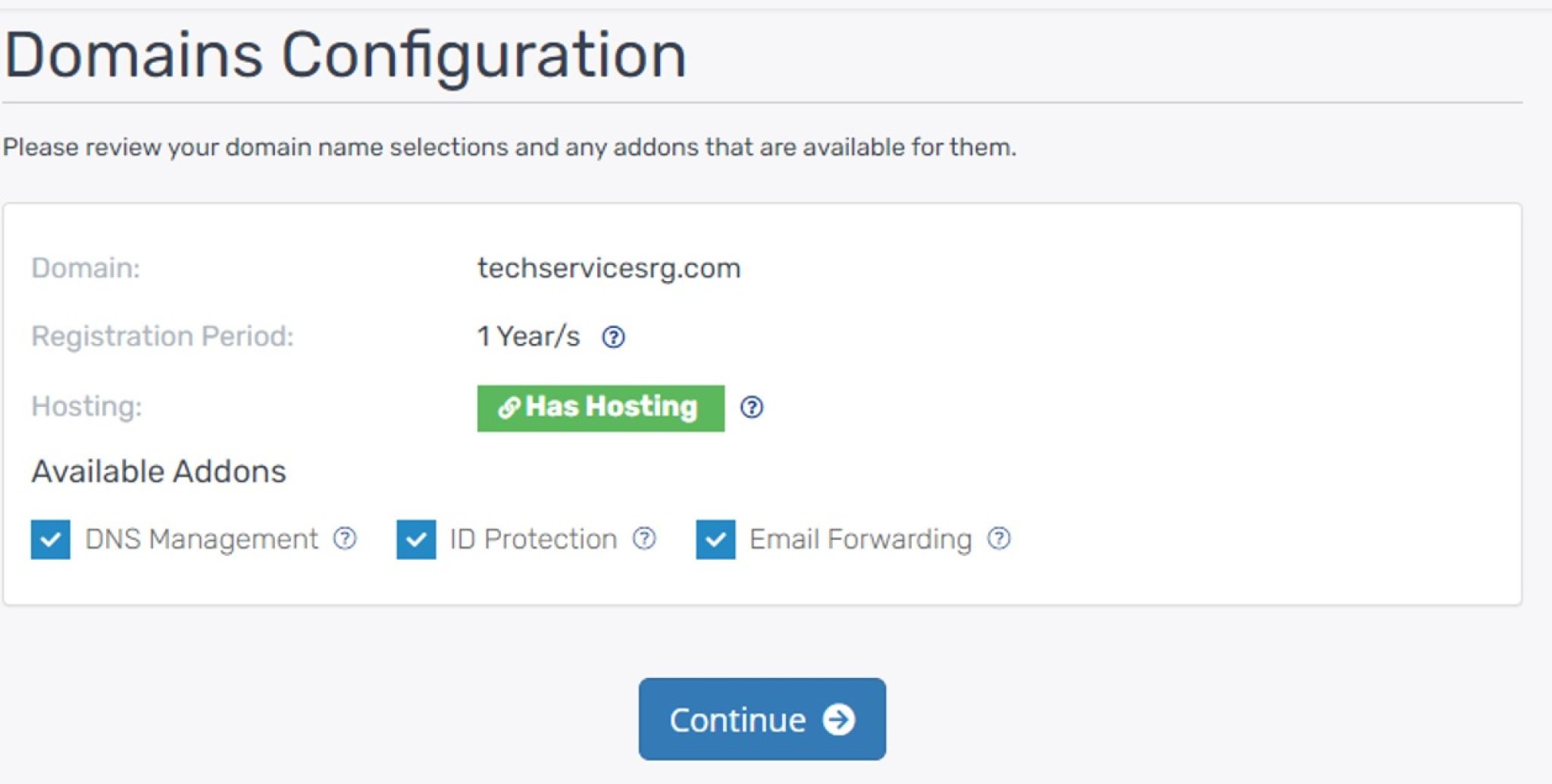 You can apply the coupon code here: truehost to get 20% OFF on hosting and then click check out.
You will be required to fill out the registration form with your accurate details to create a new account with truehost or log in to your existing account.
To create a website using WordPress first you will need to log in to your control panel (Cpanel) using any of the following links
https://cpanel.domainname.com
https://yourdomainname.com/cpanel,
https://yourdomainname.com:2082
use port 2082 on your server IP e.g http://54.36.164.223:2082/
Alternatively, you can log in to Cpanel from your client area simply by navigating to Services -> Myservices -> Product -> Product details.
Navigate to softacolous app installer and then install the app.


back to menu ↑
How to set up a website on WordPress?
Navigate to softacolous app and install WordPress
Connect WordPress to your domain name by clicking install.Select the domain name then fill in other details and then install
Select the domain name then fill in other details and then install
Login to your WordPress admin dashboard
Choose the theme by navigating on the left-hand side to "Appearance -> Themes -> Add New"
WordPress has thousands of themes it will be good if you do some research and come up with a list of at least 5 different themes, and preview them first to see which one best fits your website needs before activating it to your website.
On your left-hand side, navigate to Pages>Add New to add new pages to your sites such as About, Services, Contact us, etc.
Your site is still not visible through https:yourdomainname.com but through https:yourdomainname.com/wp unless you move it from the wp folder to the public_html folder.
You can increase your website functionality by installing different plugins. On your left-hand side, navigate to Plugins -> Add New
back to menu ↑
Truehost Features
Truehost gives 99.999% server uptime.
When the Loadtime test is done on Pingdom, the load time is found to be 329 ms.
The Truehost offers unlimited bandwidth regardless of package.
Truehost Cloud offers up to 90 GB OF Disc space to the users.
With more than 50% of websites running on WordPress.
Has secured managed WordPress for businesses and professionals which is highly optimized to load faster and rank on the first page of google search.
Truehost has an online store called OLITT which is highly optimized to reach millions of customers.
Every shop supports multiple payment systems, and shipping methods and has social media account integration.
Truehost has simple yet reliable managed databases for apps and mission-critical systems. The MSQL is fully managed and highly scalable with automatic failover and free daily backups.
Truehost offers a one-click installer for users to install all the CMS including WordPress, Joomla, and drupal.
Truehost has a website builder called OLITT which supports both website and the online store.
The website has over 200 both free and premium templates that users can use to build colorful websites.
All the hosting plans come with Free Let's Encrypt SSLs. Users also have the option of buying premium SSL from the wide range of premium SSLs. SSLs are available from $5.
Hosting plans come with third-party SEO tools that users can take advantage of. However, users might have to pay for the services.
All hosting plans come with unlimited email accounts. Users can create unlimited professional emails and set them up on gmails or yahoo or on any available mail client.
Truehost offers daily backups of files on the server.
Clients can choose the data they want to restore via Jetback up via their Cpanel and just restore them with one click.
14
Security and Protection
Truehost uses immunity 360 which does automatic scans, and firewall protection through all the servers to ensure no malware, bugs, or DDoS attacks.
15
30-day money-back guarantee
Truehost Cloud has a risk-free 30-day money-back guarantee.
Truehost has an in-house team of professional customer support to provide 24/7 client assistance via calls, emails, support tickets, live chat, and WhatsApp chat.
Truehost Silver hosting goes for $3.49 per month. If one decides to pay annually they will only have to pay $18.00.
back to menu ↑
Truehost Cloud: Users' Review and Ratings
Truehost Cloud has over 12 K followers on Facebook and 1.6 K followers on Twitter. I have found that the overall users' feedback was positive. To go deeper I visited TrustPilot review site and found that the company earned above average TrustScore of 3.3 out of 5. There are gained 57% of excellent mark and about 8% good mark.
back to menu ↑
Conclusion
The first thing that you will notice about Truehost is their pricing plans. They offer some very competitive pricing plans compared to other hosting companies. If you are looking for cheap web hosting then this would definitely be an option to consider. Another great thing about Truehost is that they offer free SSL certificates with all of their plans (up to 256-bit encryption). I would definitely recommend this hosting company and domain name registrar to everyone.

September Deal! 60% Off TrueHost WordPress Hosting + FREE Domain Registration
60% Off TrueHost WordPress Hosting + FREE Domain Registration