MacKeeper Premium Review 2023: Can It Keep Your MAC Safe?
---
PROS:
Powerful cleaning and optimization tools
Geek on demand
Reliable anti-virus protection
CONS:
Slightly cluttered interface
September 2023 Deal! 80% Off MacKeeper Premium (1 Year / 3 MACs)
80% Off MacKeeper Premium (1 Year / 3 MACs)
This unique feature offers the service of an Apple Certified Support Professional at your disposal. This means that you can immediately find easy solutions for any kind of issues you face. MacKeeper scans the machine for junk files, performance discrepancies and security threats regularly. Based on the scan result, it creates and transmits an error report to the remote Mac expert for an immediate resolution. It also incorporates live chat and Geek on Demand features, with which you can chat with Apple Certified Support professional 24X7 to get expert opinion regarding the health of your Mac system. In addition to this, the company provide seamless phone and email support.
Sophisticated Cleaning Tools
The MacKeeper comes with an array of sophisticated cleaning tools to keep your machine as fast as it can be. The tools includes memory cleaner, Fast Cleanup, Smart Uninstaller, Duplicate Finder and many more.
The Memory Cleaner is one of the most useful tools in MacKeeper. It monitors your Mac while you are working with it and automatically optimizes the system for better performance. It lets you scan the inactive memory of your machine and clean it with a single click. Memory Cleaner also allows you to schedule automatic cleanups from the advanced options and the MacKeeper will keep your system clean without your interaction.
This feature will let you delete unnecessary files that may consume the hard-disc space and slow down your Mac. It can remove temporary caches, unwanted language packages, logs, installation files etc and free up hard-disc space quickly and easily. This utility includes four components such as Cache Cleaner, Binaries Cutter, Languages Cutter and Logs Cleaner.
Uninstalling a program is pretty simple in Mac, you can do it by dragging the application icon to the trash. However, when you remove an application in this way, many of its associated components such as its caches, widgets, plug-ins, preferences and logs stay behind on your system. These files are of no use and just a waste that consume your hard disc space. Here the Smart Uninstaller in the MacKeeper can do a great job by providing a complete un-installation. When you uninstall an application using Smart Uninstaller, not only the main program files, but also its associated files are deleted from your system, and there is nothing left over to consume the hard disc space. It is also faster and safer than the standard uninstaller.
It is quite common that the computer contains duplicate files. It is virtually impossible to manually find and delete them as the file names can be different though the data is identical. The Duplicate Finder is a powerful tool that can help you find all duplicate files including documents, images, media files, emails and many more. It is amazingly fast and accurate, and it will list the duplicate files and delete them upon your approval. This tool can make your System clean and organized by recovering lot of space in your hard-drive.
Video Guide:How to Clean Your Mac Fast?
September 2023 Deal! 80% Off MacKeeper Premium (1 Year / 3 MACs)
80% Off MacKeeper Premium (1 Year / 3 MACs)
Powerful Optimization Tools
The advanced tools in MacKeeper allow you to take control over the applications that launch every time you boot your system and thereby reduce the boot up time significantly. In the Login items menu, the MacKeeper will show you the list of applications and agents that startup with the Mac and you can easily manage them with just one mouse click.
The MacKeeper frequently check for available updates for the software installed in your system and will never let you miss an important software update or a security patch that can improve the system performance.
Advanced Security Features
The advanced security features in MacKeeper provide unmatched protection to your machine both online and offline. It protect your system from Mac and Windows viruses, Mac Spyware, identity theft, phishing attacks, email threats etc. The Safe Browsing feature with real-time protection enables you to surf securely by blocking all malicious websites automatically. You can also manually assign a list of potentially dangerous sites that need to be auto-blocked and the MacKeeper will do the rest for you. It comes with the powerful Avira antivirus engine and provides best in class protection. The Safe Browsing feature is compatible with all popular browsers including Chrome, Safari and Firefox.
Revolutionary Anti-Theft Technology
With the foolproof anti-theft technology, MacKeeper frees you from the worries of data breach due to a stolen or lost Macbook. From your Kromtech account or the Track My Mac app in your iPhone, you can track and remotely lock the missing computer. The MacKeeper will send the geo-location and the network details along with an iSight snapshot of the current user to your account. The company has alliance with the investigation agencies around the globe, and with the help of location report and iSight snapshots it is much easier than ever to locate your lost machine and bring it back home.
The MacKeeper comes with many useful tools that are highly useful in our daily life.
This is a very useful tool when you share your machine with someone else. It will help you to encrypt and hide the sensitive files so that no one else can access them even with a Finder or Terminal.
Files Finder and Shredder
File Finder can search and locate any misplaced or lost files even if you forget the storage location. The predetermined search parameters make the process easy, and you can use it to find audio, video, documents, archives and application files. The File Shredder is another powerful tool, with which you can delete any file permanently so that it cannot be recovered even by using any special data recovery tools.
The MacKeeper offer you the facility to backup all your important files to a destination of your choice. It can be a USB flash drive, external HDD, or an FTP and the user-friendly interface make it easy to create a reliable backup of the files you have selected.
This is another tool in MacKeeper that can be used to restore the files or data you deleted unintentionally.
MacKeeper Premium vs CleanMyMac Comparison
Scan and Clean system junk
Scan and Clean unnecessary application data
Real-time Mac optimization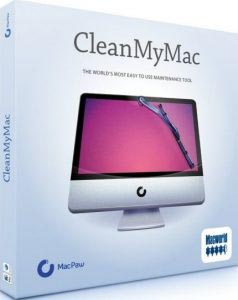 CleanMyMac is another Mac cleanup program developed by MacPaw, a team of similar minded techies from Ukraine. It offers a complete set of tools to make your Mac cleaner and faster and fill your Mac life with more fun and creativity. This program offers a comprehensive set of cleaning, maintenance, and Mac health monitoring tools. It comes with an intuitive user-interface, which makes it simple for everyone to customize and configure it.
This application can be configured very easily as it offers an extensive range of preferences and a detailed information about your Mac machine hardware which include the health status of the HDD, available RAM, battery level etc.The CleanMyMac can scan every byte of your system and remove GBs of junk in just two mouse clicks. It features many advanced utilities such as Smart Cleanup, Real-time Mac performance dashboard, Mac health alert, Photo junk cleaner, System Junk Cleaner, iTunes junk cleaner, Uninstaller, boot-up booster, privacy protector, file shredder etc.
When comparing CleanMyMac with MacKeeper, we can see that it lacks many features that are available with MacKeeper. It does not offer Human assistance, Geek on Demand, Find File, File Backup, and File Recovery Tools. CleanMyMac does not include any internet security features such as Anti-virus protection, Smart browsing, Data Encryption or Update tracker. In addition, the anti-theft technology and features like Track-my-Mac is only available in MacKeeper, and if you want such features with CleanMyMac, you have to purchase it from other vendors. However, when we consider the cost of these two software, the CleanMyMac offers us a price advantage. At $39.95/license (1 year subscription), it is much cheaper than MacKeeper.
September 2023 Deal! 80% Off MacKeeper Premium (1 Year / 3 MACs)
80% Off MacKeeper Premium (1 Year / 3 MACs)
PROS
All-in-one MAC optimization software
Foolproof theft protection
Unique Track-my-Mac application
File backup and recovery tools
CONS
Price for subscription licenses
Add your review
|
Read reviews and comments