BlueHost Review 2023: A Perfect Blend Of Advanced Features And Competitive Pricing
Being a vocal supporter of open source platforms, Bluehost has built its web hosting service on open source and provides secure services, global servers, advanced tools, and versatile scripts to its extensive customer base so that they can have the finest web hosting experience. Bluehost works together with expert developers to improve their software and use their resources to offer freedom of expression to the global online community. Its team of developers has ample experience in working with more than 80 open source platforms. As one of the leading providers of open source implementation and development in the world, Bluehost strives to offer affordable web hosting solutions to beginners and professionals alike.
---
PROS:
Affordable prices on a wide range of web hosting plans
Malware protection from SiteLock and backup services by CodeGuard
Postini spam protection built into the cPanel
Cloudflare integration
CONS:
No monthly shared hosting plans
March 2023 Deal! 85% Off BlueHost Shared Hosting + FREE Domain
85% Off BlueHost Shared Hosting + FREE Domain
One-click install for WordPress
Drag and drop website builder
Yes. 5 with Basic plan and unlimited with other plans.
No. Service manually restored after DDoS attacks
24/7 in-house expert support via chat and phone chat between 10am and 10pm
One-year Shared Hosting
Basic – $5.95/month
Plus – $7.95/month
Choice Plus – $8.95/month
Pro – $19.95/month
Two-years Shared Hosting
Basic – $4.95/month
Plus – $6.95/month
Choice Plus – $7.95/month
Pro – $15.95/month
Three-years Shared Hosting
Basic – $3.95/month
Plus – $5.95/month
Choice Plus – $6.95/month
Pro – $13.95/month
Step-by-Step Instructions How to Create a Website With BlueHost Hosting
Creating a new website or a blog requires neither special skills nor any prior knowledge of coding and I will show you how to build one through this step-by-step tutorial but first, you must decide on the type of website you want to build. There are several types of websites such as online stores, blogs, art sites, news sites and review sites to name a few. To understand the type of a website you want to build, ask yourself a few questions such as what purpose your website will serve, whether you are going to sell products or services online and how large the traffic to your website will likely be.
Get 75% Off BlueHost WordPress Hosting
Once you know the type of site you want to create, it is time to select a hosting plan. Shared hosting is best suited for individuals and small or medium websites with limited traffic. For larger businesses with considerable traffic, you should choose VPS hosting. Cloud hosting combines the best of Shared and VPS hosting making it ideal for e-commerce sites and news sites.
After you have selected a plan, you will be directed to the checkout page or cart. Here, you will have to set up your domain by either creating a new domain or using a domain name that you already have registered. There is also an option to skip this step and create a domain later but if you are creating a website then you should not skip this step.
To choose the best domain name, keep it short and memorable. Avoid numbers and symbols as they only complicate the domain name. Use the .com extension as it is the most widely used and most easily available among all domain name extensions. A catchy name helps visitors to easily remember and find your site on the web and a domain name should ideally reflect the purpose or nature of your website or blog.
Next, you will have to create an account with Bluehost or you can choose to sign up with Google.
In this step, you are to verify the plan that you have chosen and select add-on services if you want. You can also change the price plan in this section. Add-on services include CodeGuard Basic for $2.99/month, Bluehost SEO tools at $1.99/month and SiteLock security essential for $2.99/month.
Now all that remains is to enter your payment information, agree to the terms and conditions and click the "submit" button to purchase the service.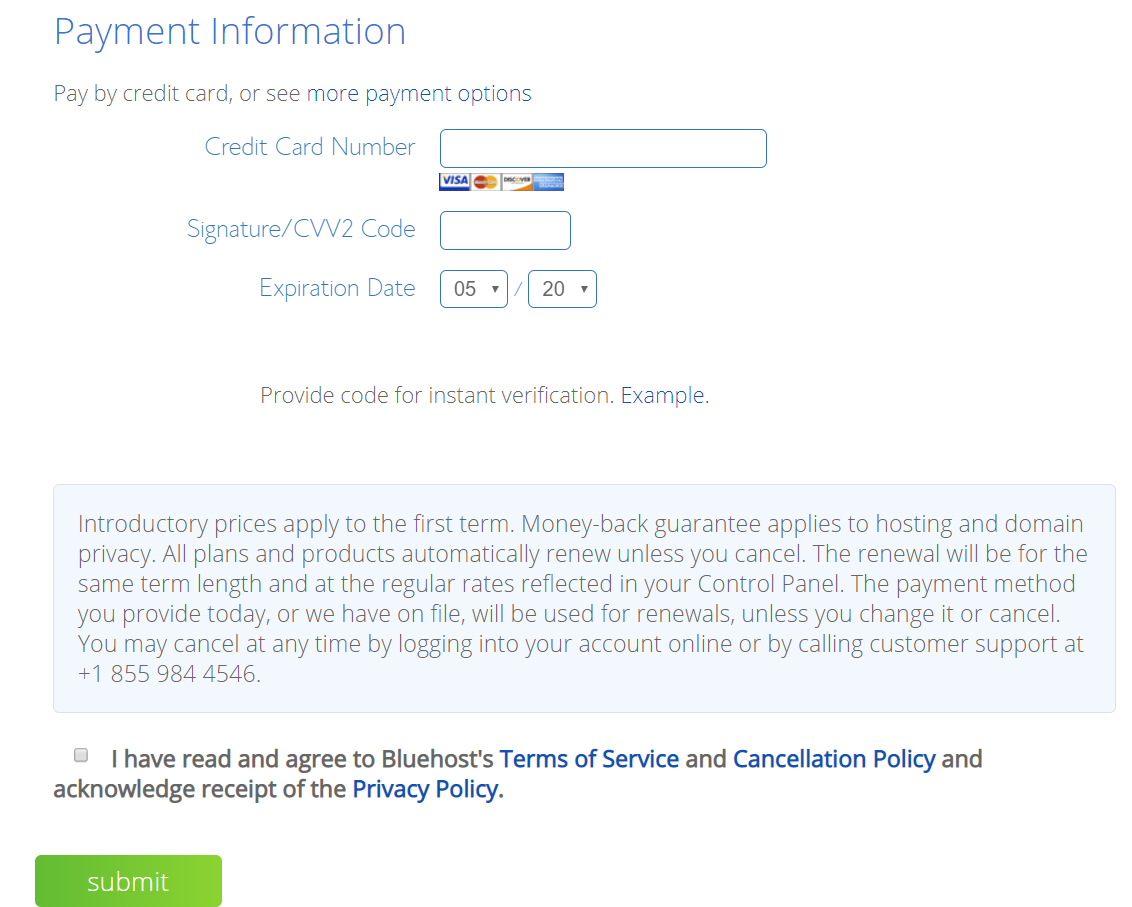 Now that you have purchased the Bluehost hosting plan, log in by using the credentials that you entered during account creation or the login credentials that you will receive as an email immediately after successful transaction.
Now, there are two ways to build a website. You can use either a Content Management System (CMS) like WordPress which is very popular or a drag-and-drop website builder like Weebly. In the next two steps, I will guide you on how to use both WordPress and the website builder to create your website.
If you have chosen the WordPress hosting plan then WordPress will be installed by default but if you have selected any Shared hosting plan then you need to install WordPress manually. The one-click installer lets you install WordPress in just a few seconds.
Once installed, log in to WordPress and the first thing that you will notice is the dashboard. The dashboard has all the controls and tools that are required to build and edit a website. To create a website, you will first have to choose a theme as the basic design template for your site.
The WordPress theme library offers countless free and premium themes categorized into groups based on the type of website. Choose a theme from the impressive library, hover over it and click "install" to apply it. You can quickly choose a suitable theme for your site by browsing through the various categories or by filtering your results.
The dashboard lets you add new pages, posts, change appearance and plug-ins. The left navigation panel on the dashboard is where you will find these controls. To add pages, posts and media, click on the respective options on the navigation panel. Use the appearance tab to change themes or edit the site.
You can set up an e-commerce site in no time using WordPress. Use the plug-in tab to add WooCommerce which is optimized for building e-commerce sites. There are other useful plug-ins as well that make using WordPress simpler and smarter.
Get 75% Off BlueHost WordPress Hosting
Now I will teach you how to use the excellent Weebly website builder to get your site up and running without breaking a sweat.
First, log in to the Bluehost cPanel by entering your email or domain name and password.
Once you are in, navigate to "Square Online Store > Website" and click "build a site". You will see a range of layouts, choose the most appropriate one based on the purpose of your site and click "next" to move on.
On the next page, you get to choose the primary color for your website from the options on the left. You can always change the color later. Again, click "next" to continue.
Now, you will have to choose a font for your site. Again, you can edit it afterward so just choose the one you fancy and click "next" to continue.
It's time to choose the logo for your website. If you have a logo ready then upload it in this step or you can do so later. Click "Finish" to publish your site.
Now that your site has been successfully published, you can edit it anytime and in any way you like from the Weebly homepage. There are numerous tools and customization options that let you customize your site to your heart's content.
Just like any decent web hosting provider, Bluehost also guarantees 99.9% uptime. I tested its claim and got consistent uptimes of 99.9%. Bluehost even managed to outdo itself by providing 100% uptime a couple of times. Only DreamHost guarantees 100% uptime and successfully provides the same.
In the load tests I conducted via Pingdom, Bluehost fared considerably well with an average load time of 649 ms. The response times over various regions were satisfactory too with the average response time across 8 regions being approximately 331 ms.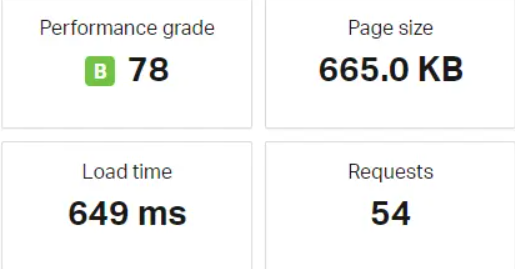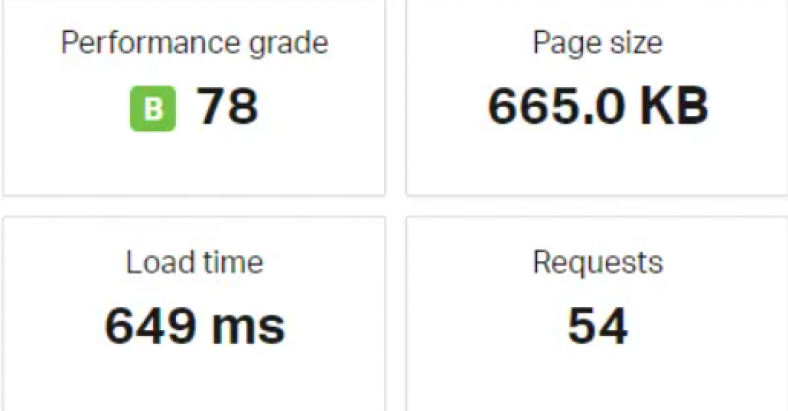 3
 Bandwidth and Disk Space
Bluehost offers unmetered bandwidth with all Shared Hosting plans which means you will not be charged as per the amount of bandwidth you use. However, clients are requested to comply with the terms and conditions of the company regarding bandwidth and disk space use which limits individuals, small websites, and small businesses from using more bandwidth than required. Disk space is also unlimited with SSD disks offering fast and reliable storage service. However, the Basic Shared Hosting plan limits SSD storage to 50 GB. HostGator offers unlimited disk storage with all its hosting plans.
Bluehost is optimized to let users make full use of WordPress tools and it can be installed quickly via the one-click installer that also lets you install such web applications as Magneto, Drupal, Joomla, and PrestaShop among others. If you opt for WordPress Hosting then WordPress will be automatically installed for you. For advanced users, Bluehost offers managed WordPress hosting through WP Pro.
5
 Online Store and WooCommerce
For those users who want to create an online store, Bluehost offers WooCommerce plug-ins as well as other e-commerce scripts that can either be installed via the one-click installer or downloaded as WordPress plug-ins.
March 2023 Deal! 85% Off BlueHost Shared Hosting + FREE Domain
85% Off BlueHost Shared Hosting + FREE Domain
The company also has a drag-and-drop website builder apart from WordPress that can be used to easily build and edit websites in a matter of minutes. The Weebly website builder is a simple website building tool for those without any knowledge of coding. Bluehost also offers web design services for professional sites and highly advanced users who want to monetize their site in the best possible way without wasting too much time in doing so themselves.
Bluehost offers unlimited domains and sub-domains with all Shared hosting plans except the Basic plan which includes 1 domain, 5 parked domains, and 25 sub-domains. Domain registration is also offered free of cost for the first year after which it needs to be renewed at the regular price.
With every Bluehost plan, you will get a free SSL certificate powered by Let's Encrypt that will safeguard private data, e-commerce transactions and provide a secure connection for visitors to your website.
With the Basic Shared hosting plan, users will get 5 email accounts but all other Shared hosting plans include unlimited email accounts for free. DreamHost's Starter Shared plan offers only one free email account.
Bluehost does not offer free SEO services but users can purchase SEO tools as an add-on during checkout for a current discount of 50%.
Daily backup is offered by the company via CodeGuard but the backups are not guaranteed and Bluehost recommends its users to manually create as well as manage their backups for the best results. On the other hand, DreamHost automatically creates daily backups for free.
All Bluehost plans come with a 30-day money-back guarantee but the refund policy is guided by the company's complicated terms and conditions. Users are advised to thoroughly read the terms and conditions of the refund policy before purchasing. HostGator and DreamHost offer 45-days and 97-days money-back guarantee.
Bluehost most likely does not provide real-time protection from DDoS attacks as there was almost no mention of it on its website. However, in the case of DDoS attacks services are manually restored by the company and it urges customers to not only be vigilant about such attacks themselves but also be patient about service restoration.
14
 US-based Customer Support
The company offers 24/7 technical support via live chat as well as via phone between 10 am and 10 pm. There are detailed guides, helpful tutorials, FAQs and a comprehensive knowledge base to help you out.
While Bluehost does not offer monthly plans, its versatile hosting packages range from Basic and Plus for small or medium websites to Choice Plus and Pro for large websites or businesses. All packages can be purchased for one year, two years, or three years. Refer to the features table above for detailed price listings.
16
BlueHost: Google Trends
Google Trends is an analytical website that represents via graphical diagrams the interest in search terms over a specific period and in a specific region. I used Google Trends to understand the popularity in such search terms as "Bluehost" and "Bluehost reviews" over the past 12 months in the USA.
Interest in the term "Bluehost" was higher than average through the better part of the last 12 months and the graph had a mostly consistent slope with much more peaks than troughs. However, between November and December 2019, interest dipped and stayed low for quite some time but did not drop below the average value. From the start of 2020 till now, interest has been fairly high and it is currently at its highest point.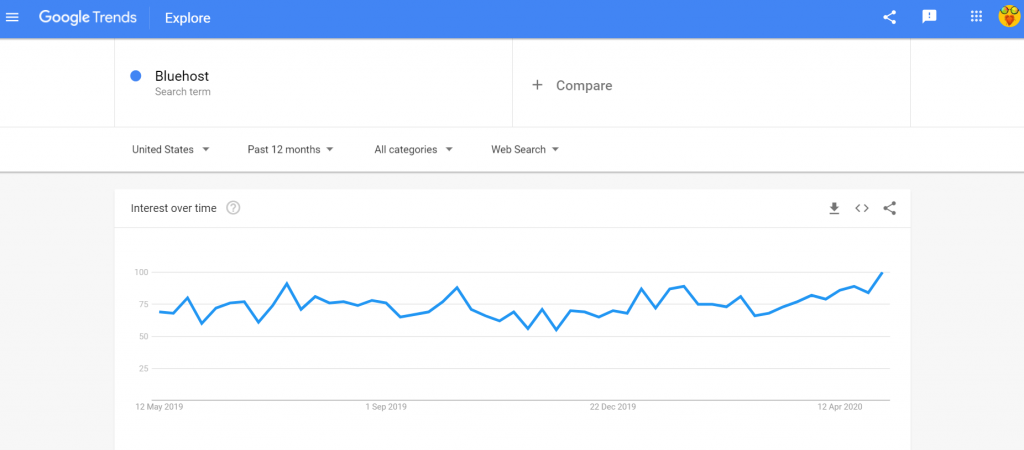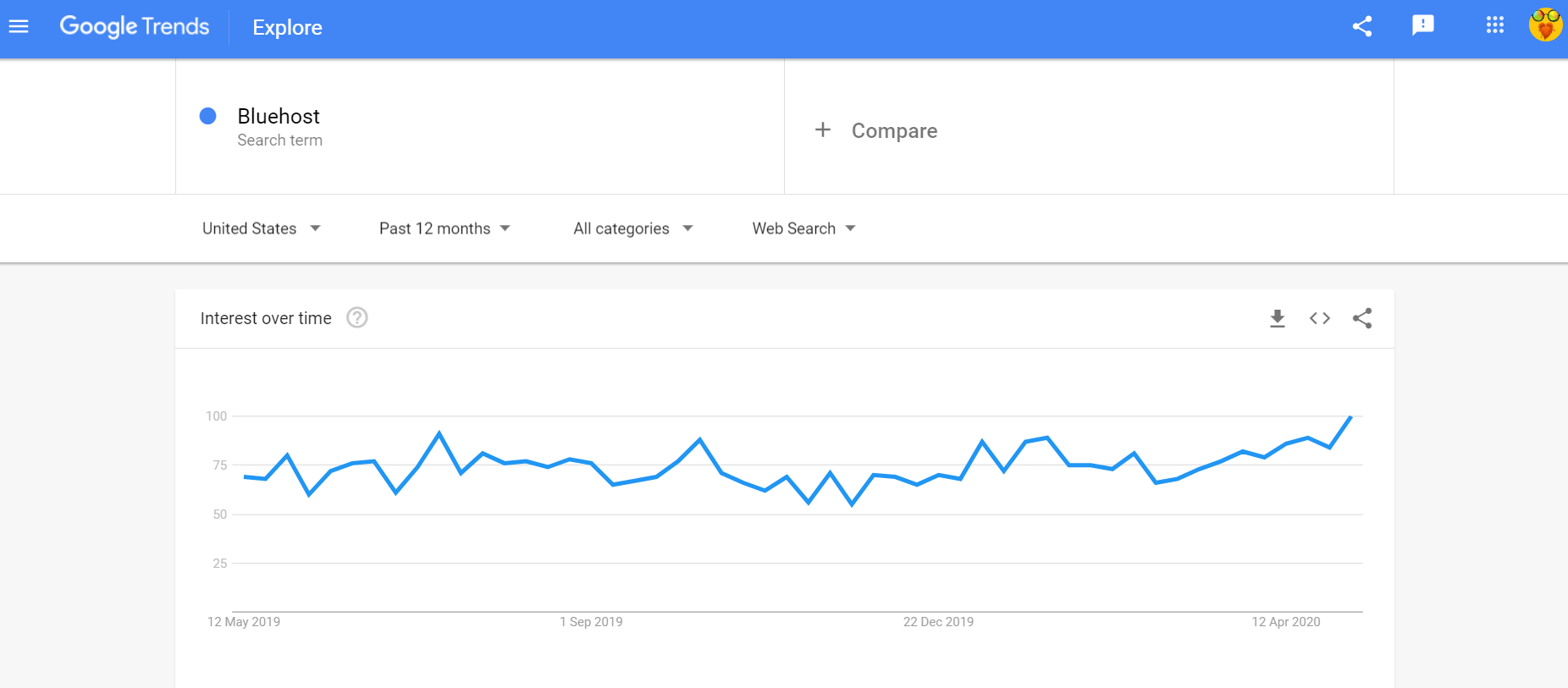 The graph depicting the interest in "Bluehost Review" over the same period in the USA looks more or less like a mountain range with random peaks and troughs at regular intervals. While the lack of consistency makes it difficult to summarize its popularity, it reached the highest point around 12th April 2020 and is predicted to fall drastically in the coming weeks.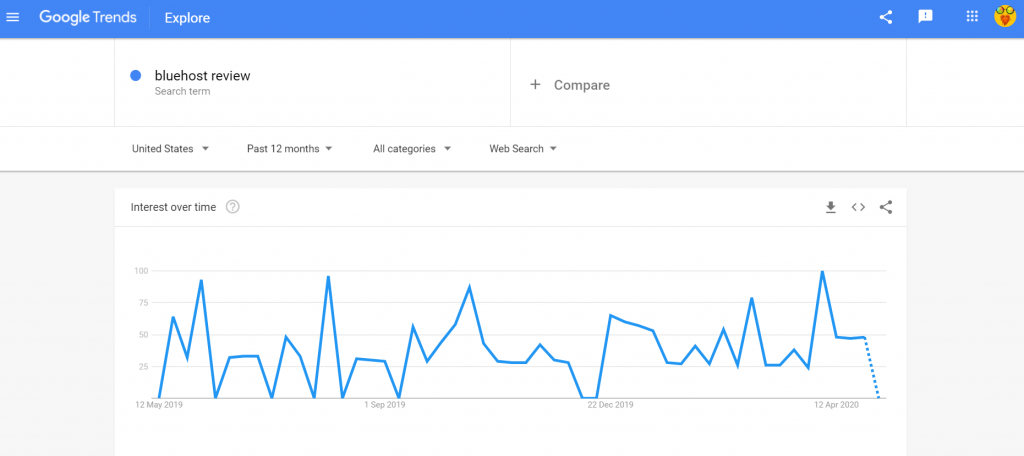 I also wanted to pit "Bluehost" against one of its competitors like "Namecheap" and so I compared the two companies on Google Trends. While interest in "Bluehost" was much higher than that in "Namecheap", interest in the latter was not as bad as suggested by the graph. However, current interest in Namecheap is on the decline whereas that in Bluehost is rising.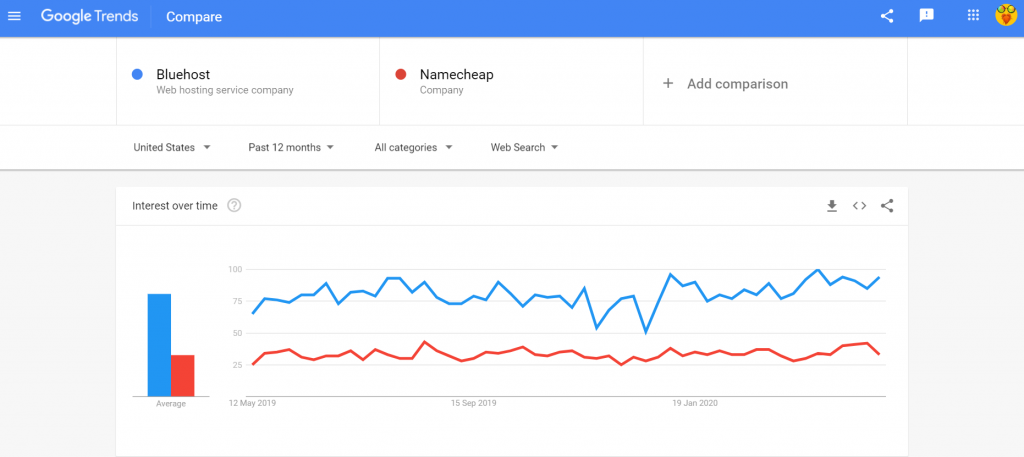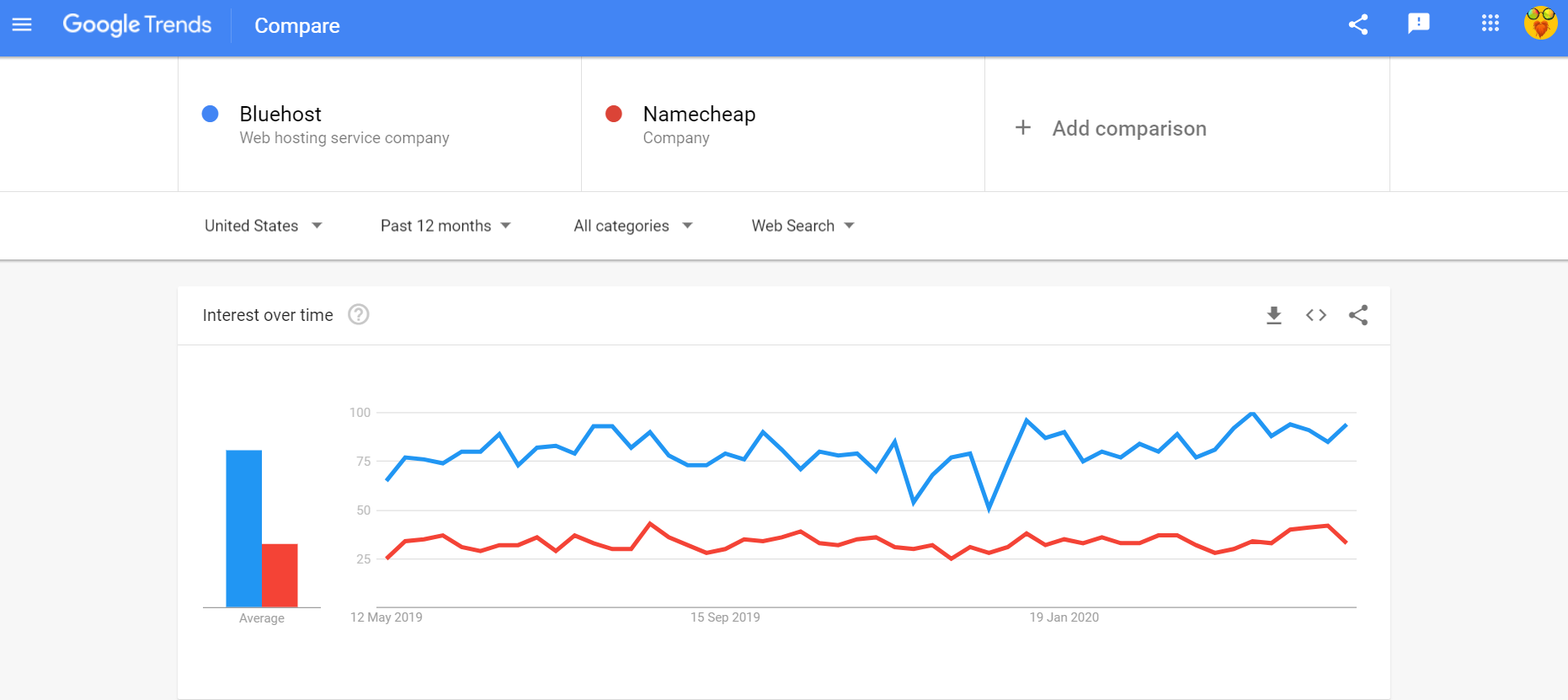 March 2023 Deal! 85% Off BlueHost Shared Hosting + FREE Domain
85% Off BlueHost Shared Hosting + FREE Domain
17
BlueHost: Users' Feedback, Ratings and News
Bluehost has social media profiles on sites like Facebook, Twitter, YouTube, Instagram, LinkedIn and Pinterest. Bluehost is quite active on Twitter with over 52k followers and posts regularly on the site. It posts new announcements, updates, helpful articles, and discounts. It is also fairly active on Facebook and other sites. Public reactions on Facebook and Twitter were mostly in favor of Bluehost with users praising the features the company offers at affordable prices.
I checked verified users' reviews on such consumer review websites as SiteJabber, Trustpilot and Web Hosting Geeks among others to find out more about the company. Trustpilot had 388 reviews of Bluehost but sadly the company received a below-par TrustScore of 1.4 out of 5 on the site which is one of the lowest among the hosting providers I have reviewed to date. There were several negative reviews about the company's customer service and its hosting services in general.
I visited SiteJabber in hopes of finding more positive reviews. While there were about 30 reviews on this site, there were a few positive reviews here that highlighted the affordability of Bluehost. Some users mentioned that it was great for WordPress sites. However, the company's customer service came under fire on this site too and there were other complaints as well.
On Web Hosting Geeks, there were 795 reviews of Bluehost and it achieved an unimpressive score of approximately 2.2 out of 5. While there were a few positive reviews, many users complained about the customer service yet again as well as pointed out recurring software issues with Bluehost.
I decided to check out some news sites for the latest updates and interesting information about the company and the first good news that I came across was from November 2019 when Bluehost pledged to continue its support for WordPress in 2020. In its 7th year as a global sponsor for the WordPress community, Bluehost will continue supporting WordCamp and WordPress meetups. Read more about it at PR Newswire.
In other news, Bluehost announced in December 2019 its plans to expand into India with its complete suite of WordPress tools, 24/7 customer support, and local currency support. Considering the gigantic market potential of a populated country like India, it is a smart move from Bluehost. To know more about its plans for India, read this article.
Bluehost also unveiled new WordPress plug-ins and a premium theme marketplace for customers. The announcement was made during November 2019 and aims to provide access to WordPress products through the dashboard.
Bluehost is an affordable and user-friendly web hosting service with a wide range of plans on offer. Its commitment to open-source and WordPress makes it even more reliable and worthy of both your time and money. However, it does come with a few flaws and one of them is its average customer service as many users have pointed out in reviews on various sites. Notwithstanding its arguably sluggish customer support, Bluehost deserves a place among the top hosting providers simply because of the features it has to offer and its ease of use that is noticeable from the moment you visit its website.
March 2023 Deal! 85% Off BlueHost Shared Hosting + FREE Domain
85% Off BlueHost Shared Hosting + FREE Domain
PROS
Excellent access control
Guaranteed 99.9% uptime
30-day money-back guarantee on plans
CONS
Several users have complained of slow tech support
Daily backup not automated and needs to be done manually
Add your review
|
Read reviews and comments